"We cannot see where we are going!": Nico Rosberg gets terrified after driving rally car of his own Extreme E team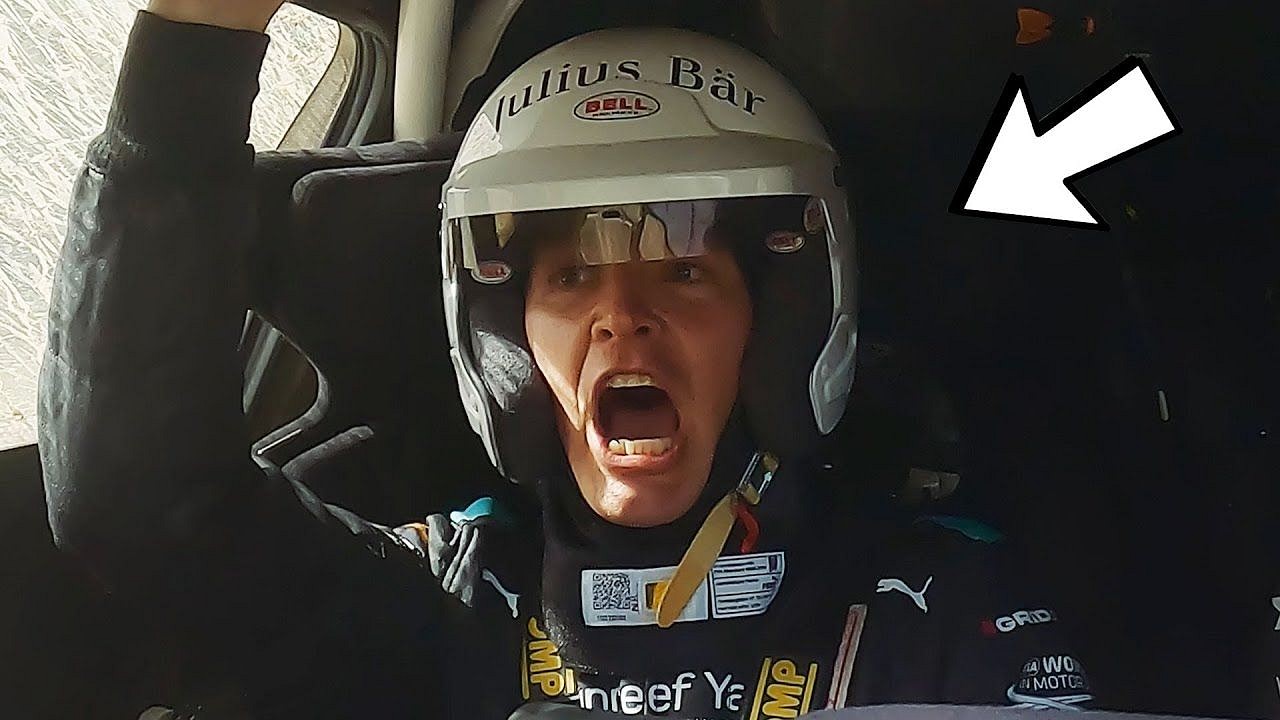 Nico Rosberg etched himself in the F1 history books after winning the 2016 World Championship but decided to leave the sport as soon as he did. He had just gone through an intense battle for the Title with his teammate, rival, and former best friend, Lewis Hamilton. It took a toll on him and he decided to step away from F1 because he did not want to deal with the pressure anymore.
Since leaving F1, the German driver has been involved in numerous other ventures. He works for Sky Germany, with whom he covers certain F1 races as an analyst. On top of that, he has his own racing team, named Rosberg X which competes in the Extreme E series. Extreme E involves rally racing, and Rosberg tried it out himself earlier this year. The former Mercedes has not had a lot of racing experience since retiring from F1 and it was clearly visible when he took the wheel of his own team's car.
"The most important race humanity will ever participate in is the race to save our planet. And the only way that we can win it is together." – @NicoRosberg #RXR #DrivenByPurpose pic.twitter.com/USQCFqTTgh

— Rosberg X Racing (@rosbergxracing) December 19, 2022
Rosberg posted a video on his YouTube channel of himself driving the car, and then sitting alongside a legendary rally driver, Johan Kristoffersson. Before Rosberg set off on his first flying lap, a team mechanic came forward and explained to him how the system works.
Also read: "I don't enjoy it in a Formula 1 car": Max Verstappen has his say on F1 introducing more street circuits to calendar
Rally driving is much scarier than driving in Formula 1, says Nico Rosberg
Rosberg did not look very scared when he was driving the car around the Nürburgring's off-road track. In fact, he was amazed at how the car was able to drive in such a terrain, and deal with obstructions on the way. The 37-year-old compared the suspensions of Rosberg X's car to that of his F1 cars.
However, it was when he sat alongside Kristoffersson did the 2016 F1 Champion truly lose his head. He was terrified at the fact that they couldn't see anything while the 34-year-old was driving the car. It turns out that Rosberg was not pushing the car as much as the Swedish driver was, which is why his own laps did not terrify him as much.
Rosberg went as far as suggesting that being on the front seat of a rally car was scarier than being in an F1 car, even though the latter travel at a much quicker speed. Nevertheless, he looks back on it as a 'super cool experience' and called the Rosberg X Racing car 'a beast'.
Also read: When 4-time world champion Sebastian Vettel shocked his fans by taking donkey for a walk
---
Share this article