When Jenson Button drove with a broken hand to stop Kevin Magnussen from racing his car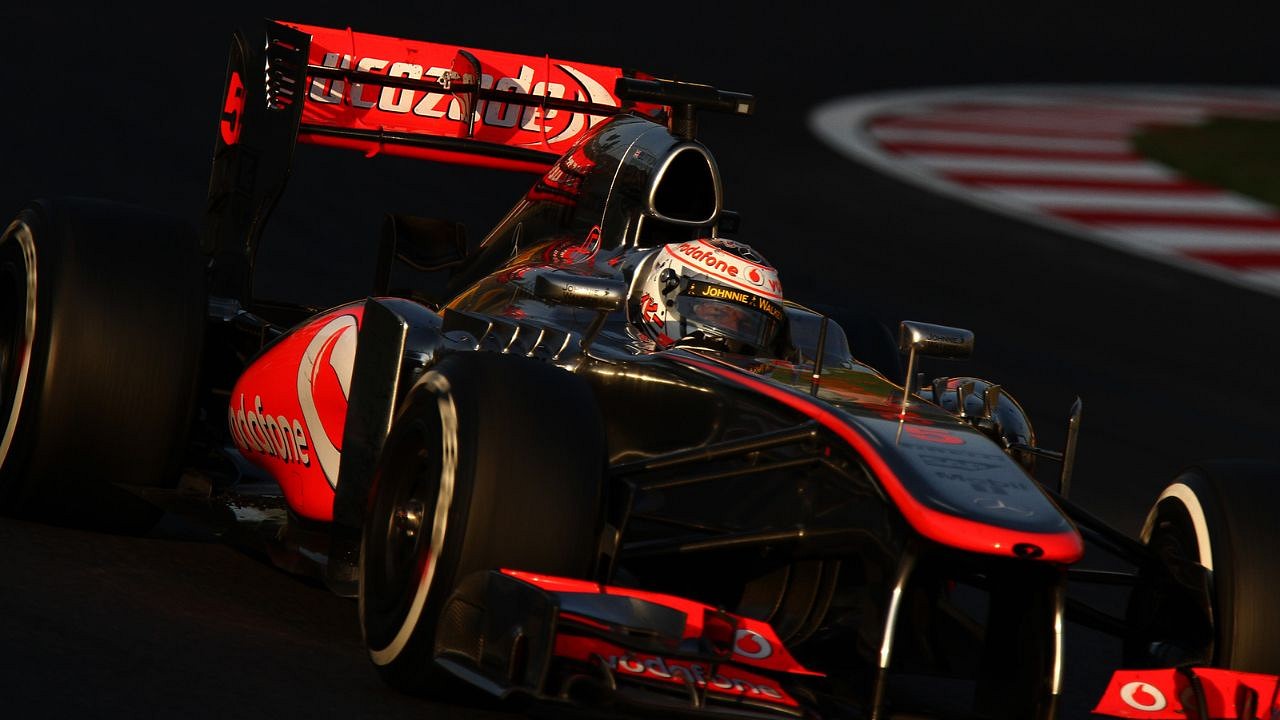 Jenson Button won the 2009 championship with Brawn GP and moved to McLaren in the 2010 season to further his racing accolades.
However, not many came his way aside from the 2011 season, when he finished the championship in the runner-up position beating his teammate Lewis Hamilton who could only end his season at P5.
At the end of the 2012 season, Hamilton headed off to the Mercedes F1 team in a multi-year contract and Button was teamed up with Ferrari Driver Academy graduate Sergio Perez.
Start: P13 🚥

Finish: P3 🏁

*This* pass on Jenson Button along the way 👏

Kimi shows his class #OnThisDay at the 2013 #SingaporeGP 💪 pic.twitter.com/5OTwuVGKx6

— Formula 1 (@F1) September 22, 2016
In the 2013 season, paired with Perez and an underperforming car Button was delivering subpar performance for the team.
Later in the championship season at the Japanese Grand Prix, Button was asked to leave the seat for Kevin Magnussen to drive for that particular race. But Button did not allow that to happen instead drove the race with a broken hand.
Also Read: Juan Pablo Montoya once publicly humiliated Michael Schumacher at a press conference
How did Jenson Button break his hand?
Speaking to the High-Performance Podcast, Button revealed that it was the first time he made his father, John Button very angry at him.
The McLaren driver had flown to Japan with a lot of drivers and a total of 12 drivers went to a shot bar in Tokyo. Jenson revealed that it was the weekend before the Japanese Grand Prix so all the drivers had headed to the bar for a few drinks.
To get a drink for everyone in the bar, there was a drum that needed to be hit but the drumstick was missing so Jenson punched the drum and it moved out of the way.
Felipe Massa, then, grabbed the drum and asked him to punch again. Button did so and it went over his left knuckle and he broke his hand.
Button strapped his hand to the wheel
Furthermore, Button revealed that David Coulthard who was with them at the bar immediately knew that Button had broken his hand.
He went to the hospital and the doctors put a cast on it. Upon learning that the Briton has to drive an F1 car in 3 days, the doctors told him that it is going to hurt a lot.
Button strapped his hand to the steering wheel and raced at the Japanese Grand Prix. He out-qualified Perez and managed to finish P9.
Also Read: Former Michael Schumacher boss looted $24 Million from his own team, claims F1 journalist
---
Share this article