Who is the F1 King of Monaco?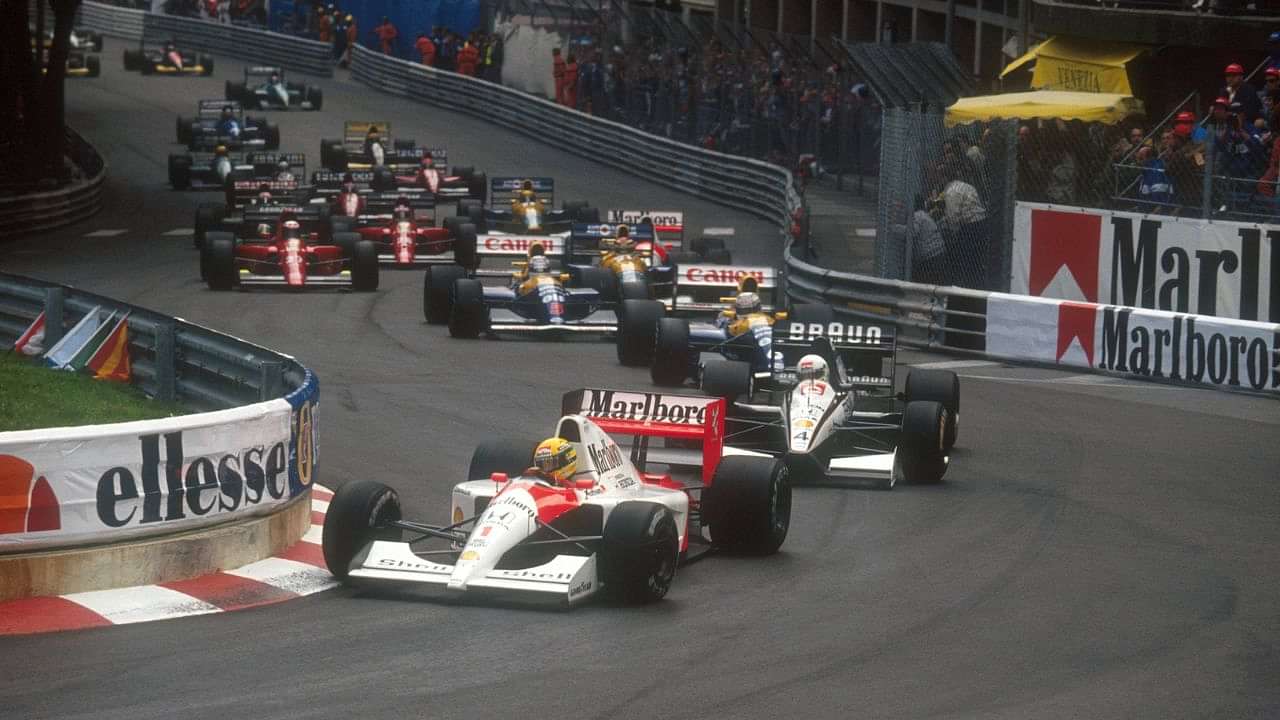 Monaco is the grandest race on the Formula 1 calendar, often described as the crown jewel of Formula 1. Even before the Monaco Grand Prix became a part of the Formula 1 world championship, winning the Monaco GP was synonymous with greatness.
It is the ultimate dream for any driver to win on the streets of Monaco. However, one driver has managed to win the Monaco Grand Prix, a record six times. A record that remains untouched to date.
Loading embed tweet https://twitter.com/F1_AyrtonSenna/status/1660959890922258433?ref_src=twsrc%5Etfw
This record belongs to the great Ayrton Senna, who won the Monaco GP for the sixth time in 1993. He overtook Graham Hill's seemingly untouchable record of five victories in the Principality. This record led to fans fondly naming him the King of Monaco.
Ayrton Senna's remarkable record at Monaco
Senna made his mark at Monaco on his debut race at the Principality in 1984. Senna had qualified P13 in a very mediocre Toleman car. But he put on a spectacular display of driving through the rain-washed streets of Monaco during the race to claim second place. Even though he could not win the race, he set the pace for what would come.
Loading embed tweet https://twitter.com/momentosAuto/status/1659576342138978304?ref_src=twsrc%5Etfw
Senna won in Monaco for the first time in 1987, driving for Lotus. He failed to secure victory in 1988 in his debut season with McLaren after he crashed his car while being in the lead. This allowed his teammate Alain Prost to win the race.
However, Senna won the race again in 1989 and started off a chain of victories in Monaco for the Brazilian. He went on to win four more times in the four consecutive years till 1993. His best victory amongst the six came in 1992 when he defended like a beast against Nigel Mansell's Williams to claim victory.
Many drivers have tried to break Ayrton Senna's record
There have been many drivers who came close to overcoming Ayrton Senna's record number of victories at Monaco. However, none of them have been able to do so.
Graham Hill had won five Monaco Grands Prix and was fondly known as Mr. Monaco. He held the record for the most number of victories in Monaco till 1993, when Senna broke it.
A couple of years after the passing of Ayrton Senna, the great Michael Schumacher entered Formula 1. He also won five races in Monaco but failed to break Senna's record.
---