"Would have kicked Mattia Binotto out years ago": Former Ferrari driver launches scotching attack on former team principal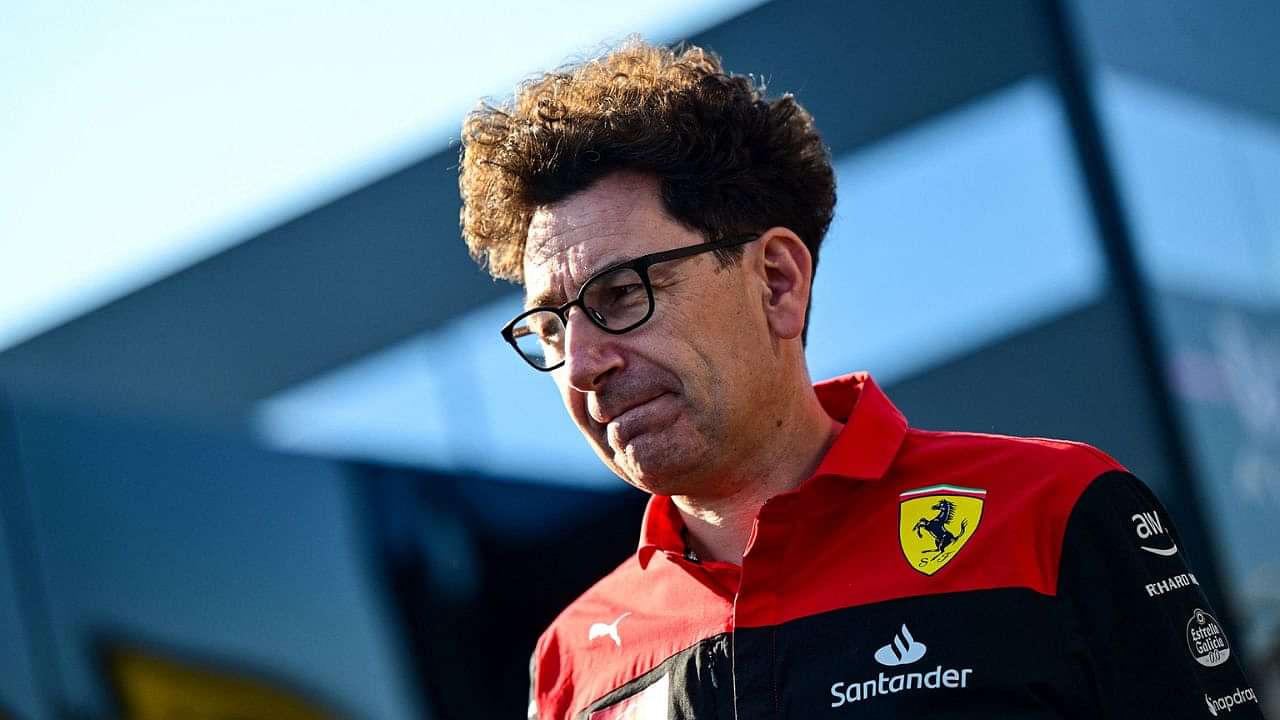 Mattia Binotto ended his 28 year association with Scuderia Ferrari after the end of the 2022 season. He joined their engine department in 1995, and climbed up the ranks to become team principal in 2019. However, his stint as boss of the Italian outfit was underwhelming by Ferrari's standards.
On the other hand, it's safe to say that Binotto took over a team that wasn't the powerhouse it once was. The onset of the turbo hybrid era in F1 saw Mercedes take total control of the sport. The Silver Arrows dominated for the majority of this time, and Ferrari always ended up falling short. Binotto's expertise in the powertrains department gave the Tifosi some hope that they could regain their lost glory, but it did not materialize.
In 2020, Ferrari finished P6 in the Constructors' Championship, which was their worst finish in 80 years. Binotto pulled the team out of that miserable season to regroup in 2021, but there were Championship expectations heading into 2022. The F1-75 was arguably the fastest car on the grid for the first half of 2022, but strategy errors and reliability issues saw them give up a lot of points which fell into Red Bull and Max Verstappen's hands.
Also read: "It just doesn't bother me": Max Verstappen insists he's not as hot headed as media projects him to be
Mattia Binotto should have been kicked out earlier, says former Ferrari driver
Binotto was subject to heavy criticism throughout the 2022 season. His refusal to choose a number one driver at the team also angered a lot of fans and presumably the Ferrari management, who wanted Charles Leclerc to be prioritized. In the end, they finished P2 in the Constructors' Championship, which was a big step up, but also hugely disappointing considering what they promised in the early stages of the season.
Rene Arnoux, who drove for Ferrari between 1983 and 1985, feels that Binotto should have been let go earlier. The Frenchman bashed Binotto for his behavior, and feels that he's unworthy to manage the 'best team in the World'. He brought former Ferrari boss Jean Todt into the conversation, and was adamant that his compatriot would never make false promises to the fans and management.
Loading embed tweet https://twitter.com/F1/status/1597518329702670338?ref_src=twsrc%5Etfw
"I have never been a fan of Binotto," Arnoux said to La Gazzetta dello Sport. "Someone who says he will do better next year does not deserve the job. I would have kicked him out years ago. Jean Todt may or may not be loved. But he would never have said, 'Next year will be better'. He would win. And if he had won he would think about the next year."
Former Alfa Romeo team principal Frederic Vasseur left the Hinwil-based outfit to replace Binotto at Ferrari, 2023 onwards.
Also read: Kelly Piquet claims $200 Million net worth Max Verstappen "would die" if she buys an Electric car
---