Why Fellaini is better than Paul Pogba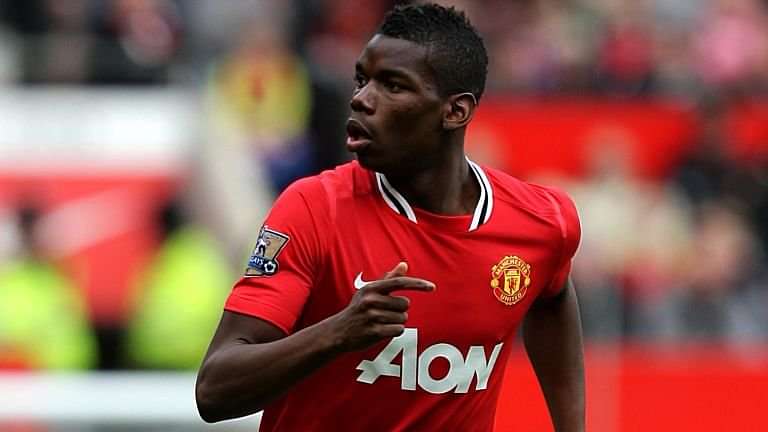 This article is meant to be one of humour and satire and should be treated as such. The author does not intend any disrespect to either Marouane Fellaini or Paul Pogba.
Fellaini, for all the criticism that comes his way, has been playing top flight football for Everton, Manchester United and England over the last 8 years. Pogba, on the other hand, is undoubtedly a world class midfielder.
1) Fellaini is taller
Paul Pogba is no dwarf. He stands at an impressive 1.91 metres (6 feet 3 inches). This makes him a crucial component, both while attacking as well as defending set pieces.
However, Fellaini is even taller at 1.94 metres (6 feet 4 1/2 inches). In fact, the Belgian has made a career out of scoring headed goals for club and country.
In an impressive spell in the 2014-15 season, Fellaini ramped up headed goals against Tottenham and Manchester City. Also, who can forget his injury time goal against Club Brugge at Old Trafford, also in 2015-16.
So, while Pogba may be taller than the average guy, Fellaini certainly trumps him in this regard.

2) Fellaini's Belgium are ranked higher than Pogba's France
Now that both Fellaini and Pogba are at the same club. It is impossible to differentiate between the two, in terms of who has the better club. So how, do we distinguish them?
Simple, we determine their superiority by virtue of who plays for the better national team. That shouldn't be too difficult, should it?
Also Read: Mourinho takes a leaf out of Beckham's book
Now, as we all know, Belgium are ranked number 2 in the world. In fact, they were at number 1 when the EURO 2016 commenced.
France, on the other hand, are at number 7. This, in spite of their travails at the recently concluded Euros, where they were runners up. Thus, Fellaini gets another one over Pogba.

3) Fellaini has stronger elbows
Now this is something which even die hard Pogba fans will accept. For all of the Frenchman's talents, he has rarely made use of his elbows. This is in sharp contrast to Fellaini.
Also Read: 5 things we learned about Manchester united from the Community Shield
In fact, the Belgian has made a career out of his elbows. He is frequently seen using his assets, to good effect, on opposition players. Any footballer, within range, would bear testimony to Fellaini's prowess in this regard.
He does not discriminate. Any Premier League defender who has tried to stop Fellaini will have been introduced to his elbows. He was the same at Everton and has continued his exploits at 'Old Trafford'.
Looks like Pogba has quite some catching up to do.

4) Better hair
Now this one might divide opinions. Pogba has made many headlines for his outlandish hairstyles. Almost as many as he has for his on field performances.
However, the fact remains that Fellaini has an Afro. For those who might not know, Afro-textured hair is the natural hair texture of certain populations in Africa, the African diaspora, Australia and Asia.
Pogba might have had more variety with his hairstyles. But, when it comes to consistency in naturally textured hair, Fellaini wins this, hands down.
Another one to the Belgian.

5) More appearances for United
Now, as Shawn Michaels would have said, "If you are not down with that, we've got just 2 words for you……" 'More appearances'.
There is certainly no disputing this one. The Community Shield, last Sunday, was Fellaini's 87th appearance for Manchester United. Compare this to Pogba's measly 7 appearances.
And that is despite the fact that Pogba was at the club much earlier. While Pogba came through the youth ranks at United, Fellaini only joined on transfer deadline day in the woeful summer of 2013. Surely, a player who has 80 more appearances than his competitor, should be superior.
And NO! Don't you dare try telling me that Pogba spent 4 intervening years at Juventus. That is not a valid excuse. DON'T YOU DARE. Fellaini has more appearances than Pogba.
Therefore, Fellaini is better than Pogba. Period!
---