Five Of The Most Famous Tennis Hairstyles!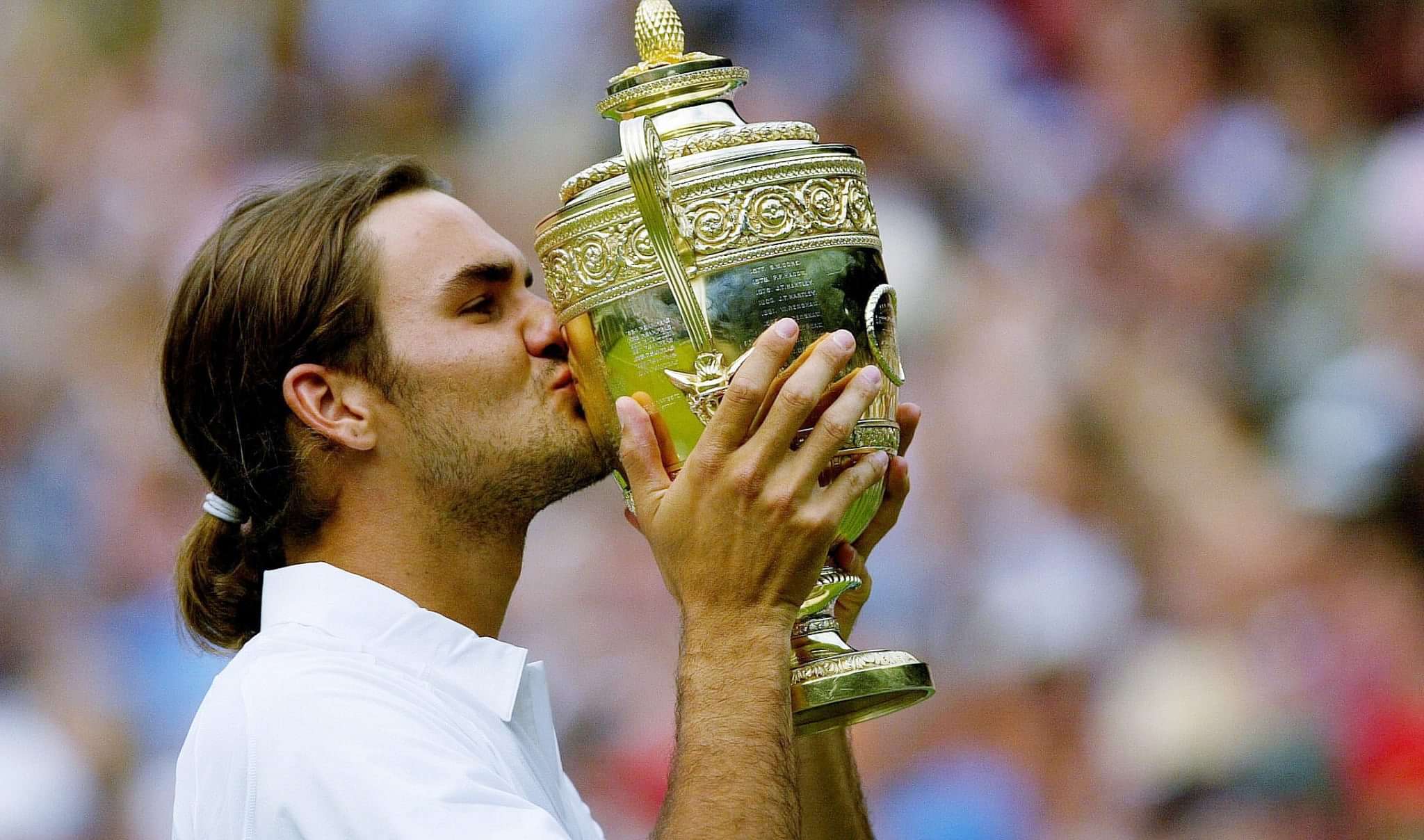 Tennis stars have been fashion icons for many years now. Their flamboyant image both on and off the pitch has sometimes led to some incredible moments on the court. (Famous Tennis Hairstyles)
While fans from all over the world have tried to copy their dressing sense, it is their hairstyles that have captured the imagination of the watching audience.
We have seen some fantastic as well as some downright awful hairstyles that have been sported by tennis stars over the years.
Here are five of the most famous tennis hairstyles in recent tennis history!
5) Roger Federer's Ponytail
The great Swiss maestro may have been as close to perfect as any tennis player in history. (Famous Tennis Hairstyles)
But the ponytail that he sported early on in his career left a lot to be desired. In 2003 he became the first Swiss man to win Wimbledon. There was only one problem though, his not so perfect ponytail.
As he continued to win one Grand Slam after the other Federer transformed himself into one of the most stylish men on the planet.
4) Andy Roddick's Mohawk
Andy Roddick was the picture perfect all-American complete with the baseball cap and a sharp boyish look.
But things changed in 2012 when A-Rod sent shockwaves the moment he decided to sport a mohawk. He was quoted to say: "I only have a few more years of hair anyway, so I might as well have fun with it."
He might have made some great decisions in his tennis career but this hairstyle was definitely not one of them. (Famous Tennis Hairstyles)
3) Venus Williams' Braids
A funny incident happened in the 1999 Australian Open as Venus Williams' hair was the cause for more than just a fashion farce.
When her multi-coloured beaded braids fell on to the tennis court, they were deemed to have caused a 'disturbance' by the umpire and he called a let. Embarrassed, Venus argued at the decision as her remaining beads bounced around her.
"There's no disturbance, no one's being disturbed" was what she said. Maybe she should just kept it simple.
2) John McEnroe's Nest
John McEnroe will go down in history as one of the great characters of the game. His hairstyle though was not so great.
Big, brash and very loud, McEnroe's curly brown locks were often overshadowed by his on-court antics. On one occasion he told a line judge in the 1984 US Open to "grow some hair." (Famous Tennis Hairstyles)
Taking the cue, a casting director on the hit U.S. show 30 Rock must have remembered this, as he guest featured McEnroe in an episode titled 'The Head and The Hair'.
1) Andre Agassi's Mullet Wig
Agassi's 'mullet wig' proved to be more of a hindrance rather than a style statement. (Famous Tennis Hairstyles)
Agassi admitted of his fear that the hairpiece would fall off in front of judges, viewers, and fans which affected his concentration and led to his eventual defeat in the 1990 French Open final.
"Of course I could have played without my hairpiece, but what would all the journalists have written if they knew that all the time I was really wearing a wig?"
---