Five Interesting things to know about Mariyappan Thangavelu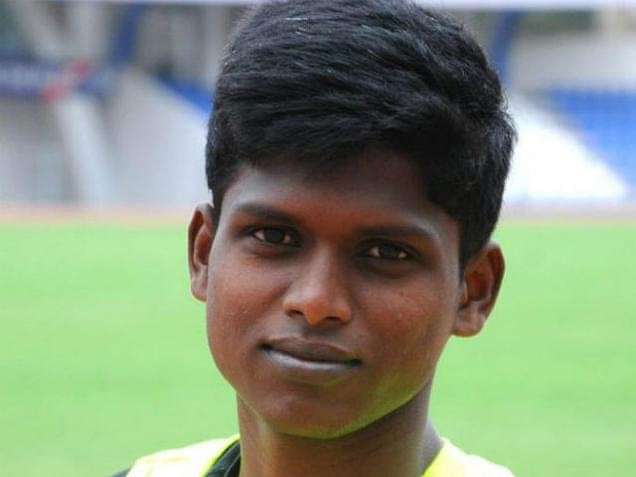 Mariyappan Thangavelu has become the first Indian to stand on the highest position in podium, in Rio de Janerio, this summer. He has led us to believe that no hurdle is high enough to be unclimbable through his feat of clearing a height of 1.89 meters. Having achieved this no ordinary feat, his profile definetely deserves a read. Here are 5 interesting things to know about Mariyappan Thangavelu.
The unfortunate incident
When he was aged 5, a bus ran over his right leg crushing it below knee. This has left him with a permanent disability in life.
"I was told the driver was inebriated," he said to the newspaper The Hindu. He further added that "It doesn't matter. My right leg is now stunted — it is still a five-year-old's leg; it has never grown or healed."

Stands out even among able bodies
Mariyappan's favourite sport is volleyball. He kept playing the game with able bodies during his schooling. When he was aged 14, he competed against able bodies in a high jump event on the advice of his physical education master. And guess what? He finished with a mouth-watering silver medal. He realized that disability can't stop him from where he aspired to reach.
A lot of good karma
He is one of the persons, who has fortunately received the right support and right openings at such a young age. In 2013, his current coach Satyanarayana first spotted him at the National Para-Athletics Championships and two years later took him under his wing, bringing him to Bengaluru to train for Rio. Mariyappan has rightly reposed the faith his coach has had in him.
Financially Struggles
Mariyappan's mother is the breadwinner of his family by selling vegetables on a cycle. She earns close to 200 Rupees a day. Mariyappan has 3 other siblings and his father had abandoned the family over a decade ago.
His mother took a loan of 3 lakhs for his medical treatment and that is yet to be paid off even after 15 years of the accident.
Mariyappan was never shy of confidence.
In March this year, when Mariyappan Thangavelu cleared a distance of 1.78m in the men's high jump T42 event at the IPC Grand Prix in Tunisia, he comfortably achieved the A-Qualification Standard of 1.60 for the Rio Paralympics. When interviewed by The Hindu, he said with a smile "Even a gold is possible." This confidence has helped him win laurels for the country.
Mariyappan will now get 75 lakhs deservedly from the government for striking gold in Paralympics. This ought to be the happy ending to his financial struggles in life. We at The Sportsrush wish him all the best for a good and smooth life ahead.
---