Interesting facts about Devendra Jhajharia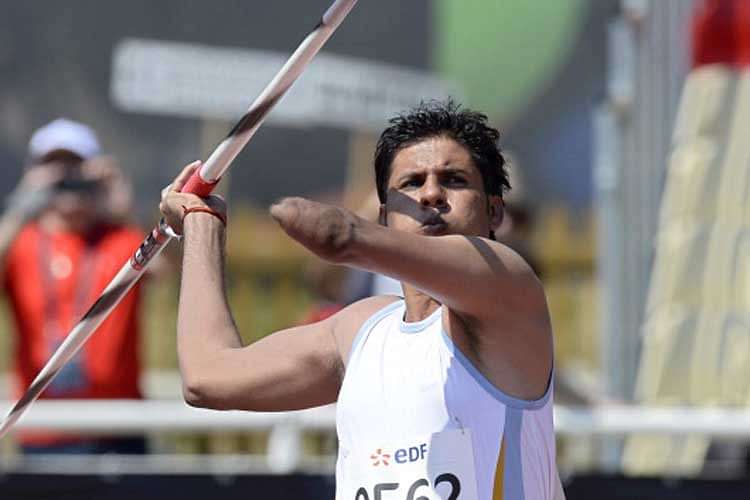 Indian athletes continued their strong showing at the 2016 Paralympics. The latest was Devendra Jhajharia who won gold in the men's javelin throw F46. Here are 5 interesting facts about Devendra Jhajharia.
Also Read: Devendra Jhajharia scripts history at the Paralympics
1) Unfortunate accident
8-year-old Devendra Jhajharia was playing outdoors like everybody of his age and accidentally came in contact with an electric cable of 11,000 volts.
"I had climbed up the tree to break a branch and I happened to touch the line, which had 11,000 volts. I was alone at the time and stuck on the tree. It was close to the village. There was a lot of smoke, so villagers rushed to it. When they got me down from the tree, they had declared me dead. My left arm was all burnt. But slowly, I regained consciousness. When they took me to the doctor, he said I will never be strong in my life. But God had a different plan," he recalled.

2) First Paralympian to win Padma Shri
The Rajasthan born athlete, with an amputated left hand, was awarded the Arjuna award in 2004. Later he created history by becoming the first Paralympian to be honoured with the Padma Shri in 2012.
At the time he recalled, "Back when I was young and competing, there was very little awareness of para-sports in India. People used to talk about my condition – how will this guy throw, he doesn't have an arm."
Needless to say, Jhajharia did not pay any attention to such talks and instead took this up as a challenge.

3) Champion over 12 years
Also Read: 5 interesting facts about Deepa Malik
In 2004 Jhajharia qualified for his first Summer Paralympic Games representing India at Athens. At the games he set a new world record with a distance of 62.15m eclipsing the old one of 59.77m. The throw gave him the gold medal and he became only the second gold medallist at the Paralympics for his country.
The F46 event did not feature in the 2008 and the 2012 editions. When it returned to the Paralympics fold, Jhajharia was there to once again clinch the gold.

4) Little to no support
Back in 2004, there was barely any support for Jhajharia even after his medal-winning performance at the Paralympics. But that is not the case anymore.
Today not just the Sports Ministry and Sports Authority of India but also private entities such as the GoSports Foundation have come forward to support some of the top Indian athletes.
"When  you  know  so  many  people  are  supporting  you  and  rooting  for  your  success,  it  gives athletes like us increased motivation to perform well and win medals for the country," said Jhajharia, who is currently being funded by Go Sports Foundation.

5) Only active Indian athlete with more than one Olympic/paralympic gold
Incidentally, Jhajharia's second gold puts him in a different league compared to other Indian athletes. At present, Jhajharia is the only active Indian athlete with more than one gold medal at either of the quadrennial events.
Among current athletes, only Abhinav Bindra and Mariyappan Thangavelu have won gold medals at either the Olympics or Paralympics.
---