Further joy for Yogeshwar Dutt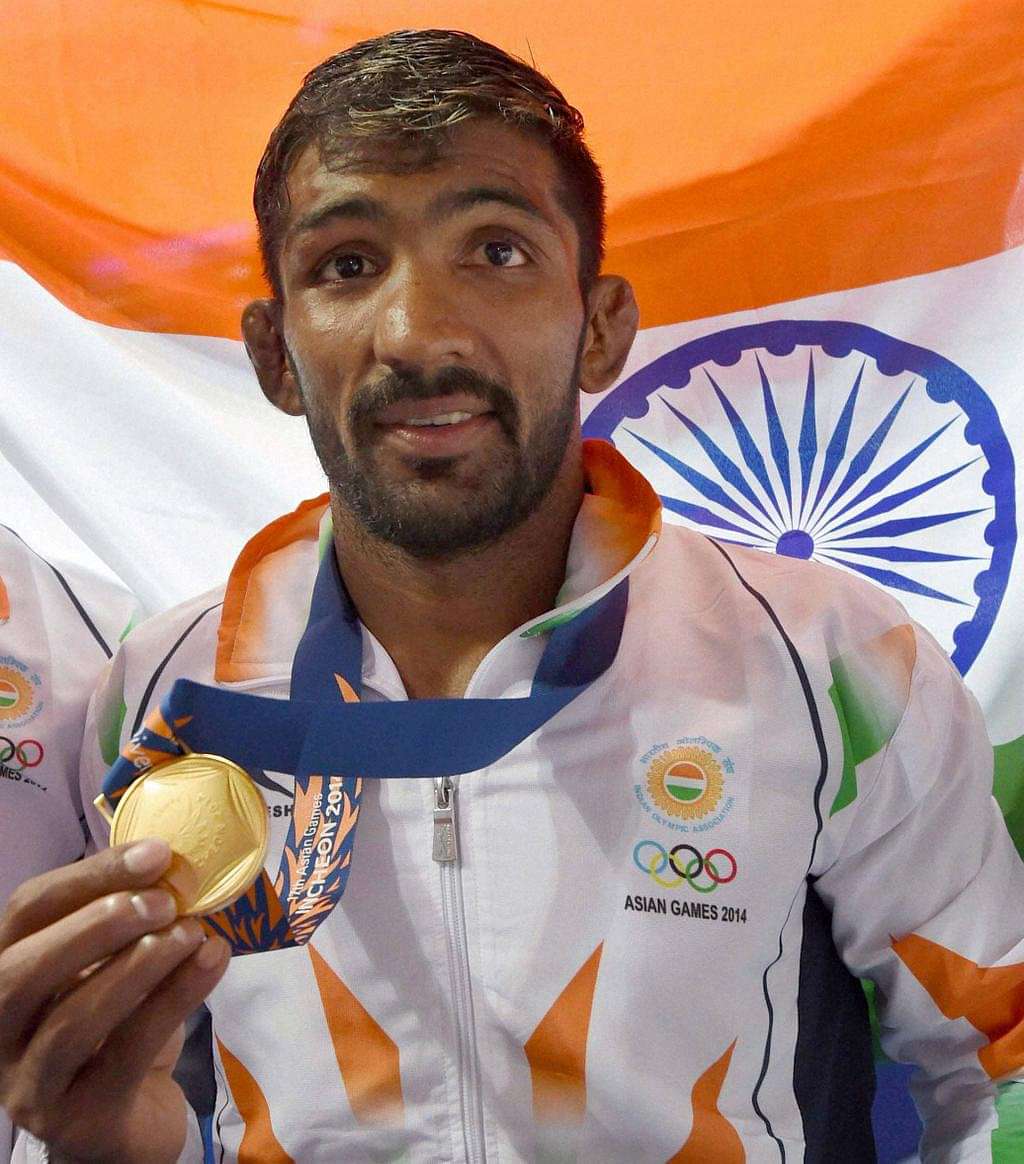 Yogeshwar Dutt may be awarded the gold medal outright, from his event in the 2012 London Olympics. This comes days after Yogeshwar's bronze medal was upgraded to silver.
Also Read: Yogeshwar Dutt's 2012 bronze upgraded to silver
According to news reports filtering in, the dope test of Azerbaijan Toghrul Asgarov has also returned positive. Asgarov, incidentally, had won gold in the men's 60 kg freestyle category at London 2012.
Under WADA's revised norms, samples taken for dope tests from international tournaments are now being stored in deep freeze up to 10 years in order to allow the use of advanced technology, available with the passage of time, to catch dope cheats to ensure that "the clean athletes get justice even if it comes a bit late".
This is a continuation of the saga where, earlier this week, Yogeshwar was awarded the silver medal from the 2012 Games after deceased Russian wrestler, Besik Kudukhov's sample tested positive. The International Olympic Committee (IOC) has been conducting retests of samples from Beijing and London Games to expose drug cheats.
If it comes to pass, Yogeshwar would join Abhinav Bindra as India's second individual gold medallist at the summer Olympics.
However, it might be too early to rejoice as World Anti-Doping Agency (WADA) is yet to confirm the positive dope test of Asgarov to the United World Wrestling (UWW). Moreover, Yogeshwar's samples will also be retested before the upgradation of medal is done.
Now it might be pointed out that wrestling events at the Olympics have two bronze medallists. If so, then how to decide which bronze medallist's medal gets upgraded. This is resolved as follows.
In the London Games, Yogeshwar was ranked higher between the two bronze medallists, considering his dominance and points won in the medal bout. Therefore, he is in pole position to grab the gold.
As of now, there has been no confirmation from any official body. A top Wrestling Federation of India (WFI) official said he was unaware of the development.
Dutt has previously stated his wishes that the medal should stay with the family of the deceased wrestler. "Besik Kudukhov was a great wrestler. It is sad that the dope test result has come after his death. I respect him as a fellow wrestler," he had tweeted in Hindi.
Also Read: Yogeshwar Dutt refusing upgraded silver medal
---