FIFA 23 unveils the Major League Soccer TOTS for Ultimate Team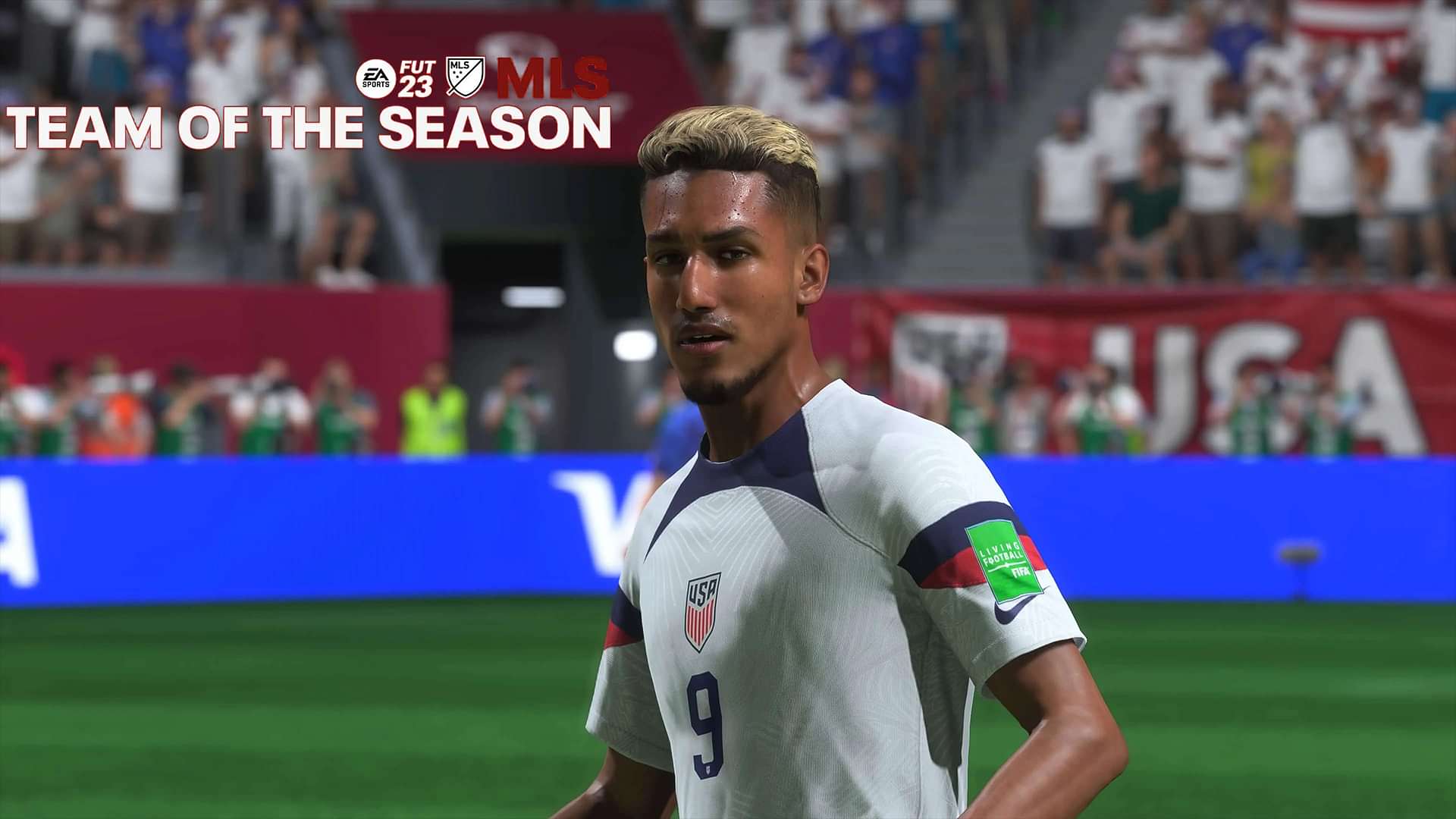 FIFA 23 Ultimate Team's Team of the Season campaign became more intriguing thanks to EA Sports releasing the Major League Soccer TOTS. Fans will now have access to eight new unique cards to improve their Ultimate Team lineups.
EA Sports didn't keep themselves reserved to renowned soccer leagues with FIFA 23 Ultimate Team. They even honor the less renowned leagues by releasing Team of the Season for them. After leagues like EFL and ROSH Saudi League, Major League Soccer also joined the TOTS list.
Unlike other leagues, the developers didn't take votes from fans for selecting the elite players from the major American soccer league. Further, this MLS TOTS collection didn't receive a complete starting eleven with some additional players. Instead, EA Sports chose the eight most-prominent players from the league and gave them a significant boost.
The super FIFA 23 Major League Soccer TOTS
Loading embed tweet https://twitter.com/EASPORTSFIFA/status/1660329674252206081?ref_src=twsrc%5Etfw
The following eight Major League Soccer players board the top flight to be called the FIFA 23 Team of the Season from the elite American soccer:
Goalkeeper
88 GK – Andre Blake (Philadelphia Union)
Defender
90 LB – Kai Wagner (Philadelphia Union)
89 CB – Jakob Glesnes (Philadelphia Union)
Midfielder
93 CAM – Thiago Almada (Atlanta United FC)
91 CAM – Sebastian Driussi (Austin FC)
Attacker
92 RW – Carlos Vela (Los Angeles FC)
94 CF – Hany Mukhtar (Nashville FC)
90 ST – Jesus Ferreira (FC Dallas)
While most leagues are coming close to their ongoing season, MLS has already finished one and started the new season. It is not surprising to see three Philadelphia Union players, as they finished top of the 2022 Eastern Conference of MLS. These three players played a major role in the club's dominance in the league.
Atlanta United FC's Thiago Almada and Austin FC's Sebastian Driussi were the two attacking midfielders to make on to this TOTS list. The Los Angeles FC elite Carlos Vela is the only MLS winger to get a TOTS. The Nashville FC center-forward Hany Mukhtar was also included in it. Finally, the American striker Jesus Ferreira of FC Dallas also received a TOTS card for his 2022 season performance.
These Major League Soccer TOTS are currently available in the FUT packs and Transfer Market. So, fans should get these special high-rated cards before EA Sports removes them from the FIFA 23 Ultimate Team.
---