WWE 2K23 On Switch: Is the game coming to the Nintendo platform?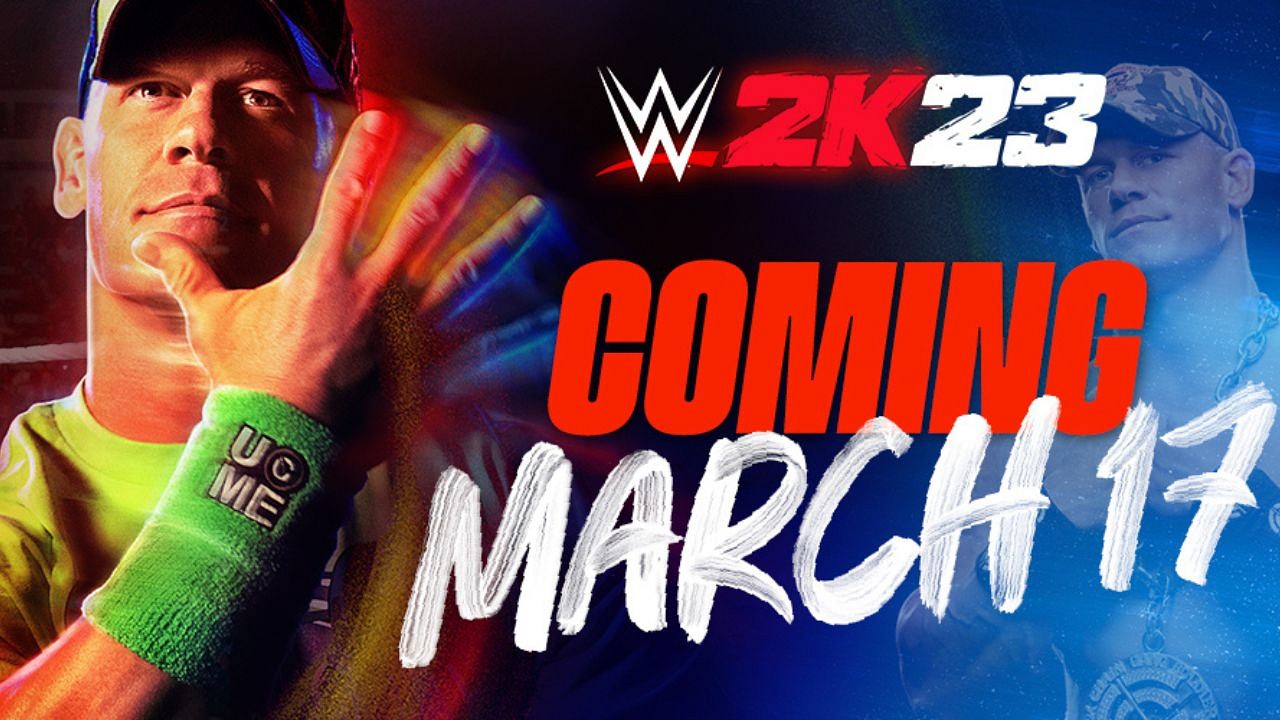 WWE 2K23 is one of the most-awaited wrestling games releasing in 2023. The game is available on various platforms like PC, Xbox, and PlayStations. However, whether WWE 2K23 will be available on Switch is the question on everyone's mind.
In this article, we will answer this question and see whether the game can be scaled to the Switch audience.
Also read: When does WWE 2K23 Early Access start? All editions and perks listed
Will WWE 2K22 be available on Nintendo Switch?
Be an ICON in #WWE2K23

The Icon Edition will feature:
♦️ All of the Deluxe Edition perks (3-Day Early Access, Season Pass, Bad Bunny Bonus Pack, Deluxe Edition Bonus Pack)
♦️ Ruthless Aggression Pack
♦️ Icon Edition Bonus Pack pic.twitter.com/R4rKR5SnMM

— #WWE2K23 (@WWEgames) March 10, 2023
For the ones looking for a concrete answer, it is NO, the game will only be available for PC, PlayStation 4, PlayStation 5, Xbox One, and Xbox Series X/S. For now, there is no official word about the game's arrival on Nintendo Switch and players might have a long wait till the game's arrival.
What are the various WWE 2K23 editions?
The game is available in three editions– Standard, Deluxe and Iconic. While the standard one will not carry a lot of perks, the Deluxe and Iconic ones have a lot to look forward to.
Deluxe Edition
$100 for 3-Day Early Access, starting March 14, 2023
Season Pass Access (5x DLC)
MyRISE Mega-Boost
SuperCharger
1x Ruby John Cena MyFACTION Evo Card
1x Emerald Bianca Belair MyFACTION Card
1x Gold Asuka MyFACTION Card
1x Gold Edge MyFACTION Card
3x Basic Premium Launch MyFACTION Packs
Icon Edition
$120 for 3-Day Early Access, starting March 14, 2023.
Season Pass Access (5x DLC)
MyRISE Mega-Boost
SuperCharger
1x Ruby John Cena MyFACTION Evo Card
1x Emerald Bianca Belair MyFACTION Card
1x Gold Asuka MyFACTION Card
1x Gold Edge MyFACTION Card
3x Basic Premium Launch MyFACTION Packs
Playable Prototype Cena
1x Prototype Cena MyFACTION Card
Playable Leviathan Batista
Playable Young OVW-Era Randy Orton
Playable Young OVW-Era Brock Lesnar
John Cena Legacy Championship Belt
Wrestlemania 22 Arena
1x Emerald Paul Heyman Manager MyFACTION Card
3x Deluxe Premium Launch MyFACTION Packs
Also read: WWE 2K23 Trophies: 64 trophies and unlock conditions listed
---
Share this article