What is the price of WWE 2K23 for PC, PS4, PS5 and Xbox One and Xbox Series X?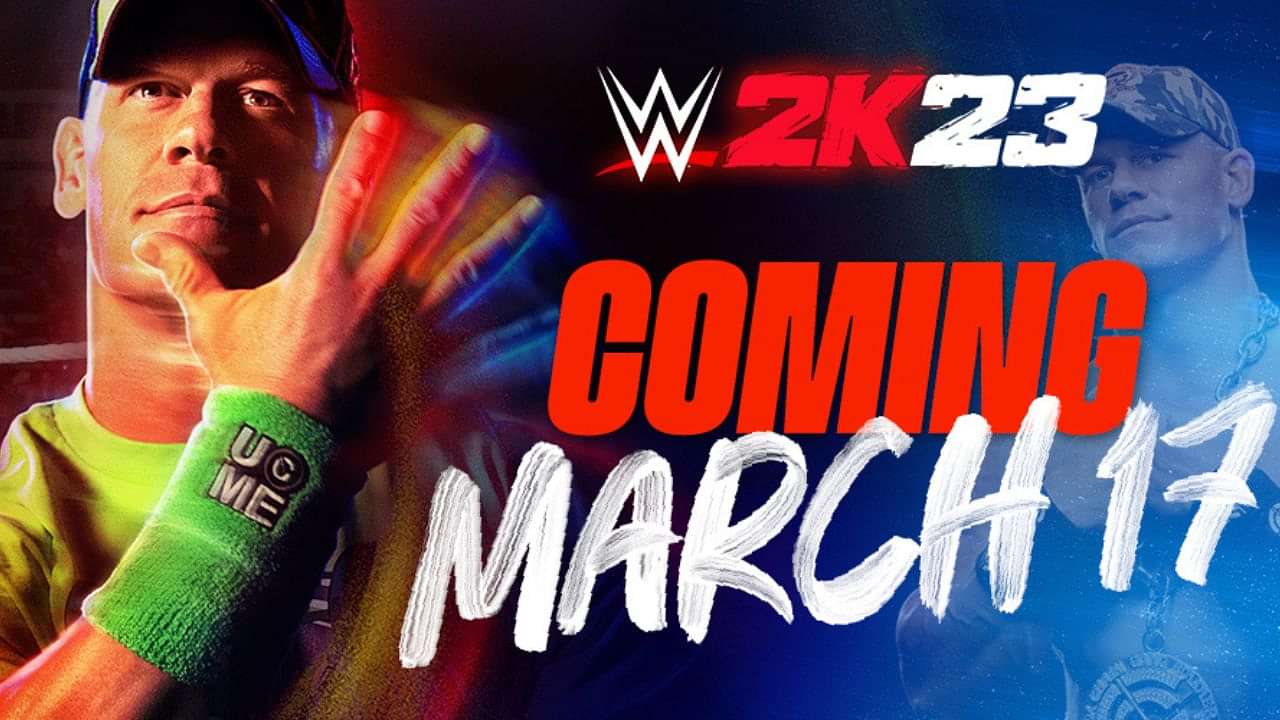 WWE 2K23 has officially been revealed and the game has three editions that players can pre-order now. The game is available in Standard, Deluxe, and Iconic editions, which are available for platforms like PC, PS4, PS5, Xbox One, and Xbox Series X/S. The game will be released on the above platforms on March 17, 2023. Players who pre-order the game now will also be rewarded with a pre-order bonus. But what is the price for WWE 2K23 for all the platforms?
Also read: Hogwarts Legacy delay 2023: When will the game release for PS4 and Xbox One?
WWE 2K23 price and pre-order bonus
The ones who purchase the standard version of the game will have to pay $59.99/$69.99, depending on the platform they want to purchase it for. Those who opt for the Deluxe or the Iconic version will get additional perks. For starters, they will be able to access the game 72 hours before its main release.
If players have pre-ordered the game, they will get Bad Bunny as a playable character. In addition to that, they will also get a Ruby Bad Bunny MyFaction card. Here is a list of platforms and the price associated with them.
Platform
Version
 Price
PS5//Xbox Series S
Standard
 $                                        69.99
PS4/ Xbox One/PC
 $                                         59.99
PS5/PC/Xbox Series S
Deluxe
 $                                         99.99
PS4/ Xbox One
PS5/PC/Xbox Series S
Iconic
 $                                      119.99
PS4/ Xbox One
WWE 2K23 release date
Loading embed tweet https://twitter.com/WWEgames/status/1632917959307046915?ref_src=twsrc%5Etfw
With John Cena on the cover, WWE 2K23 will be released on March 17, 2023. This will also mark his 20-year-long association with the wrestling company. Once launched, the game will come with a showcase that will feature the 16-time champion, John Cena. A fan favorite, WarGames, will also be making a return to the game with intense 3v3 and 4v4 fights.
Loading embed tweet https://twitter.com/WWE/status/1632939158900551680?ref_src=twsrc%5Etfw
WWE 2K23 DLC Packs
Loading embed tweet https://twitter.com/WWEgames/status/1631052190251974657?ref_src=twsrc%5Etfw
After the game is launched, there will be five DLC packs that will introduce 25 characters out of which 24 will be playable and one will be a manager. Out of the 25, 20 playable characters will be featured in a WWE game for the first time.
These characters will be drip-fed periodically and those with the Season Pass will be able to gain access to them for no extra cost after the scheduled launch.
Also read: SEN Tarik Calls Out Brazilian VCT LOCK IN Crowd for Being Biased towards South American Teams; Check out Video Below
---