"Your favorite content creators are weirder than you think": Fans recall comments passed by Ludwig after Atrioc issues apology on watching deepfake videos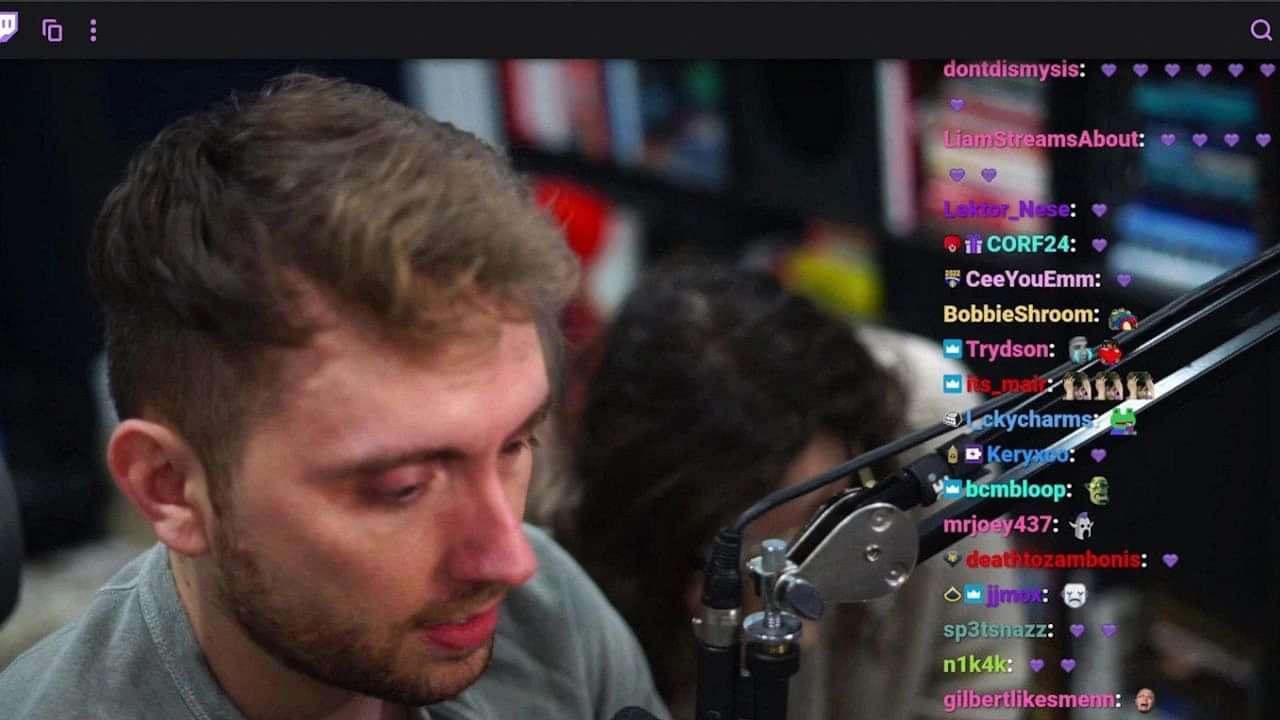 Twitch streamer, Atrioc took to the streaming platform to publically apologize for watching a deepfake video that had three other streamers: Pokimane, Maya, and QTCinderella.  The controversy grew when fans were able to spot that he had allegedly paid to get the deepfake content. But the Atrioc apology didn't sit well with people. During the apology live stream, Atrioc broke down in tears and accepted what he did was wrong.
Also Read: Adin Ross gets shocked after seeing his name appear in xQc-Adept's divorce documents, reacts
Atrioc apologizes for watching fellow streamers' deepfake videos
Loading embed tweet https://twitter.com/JakeSucky/status/1620093739975983104?ref_src=twsrc%5Etfw
In the apology video, Atrioc tried explaining what had happened after admitting to seeing deepfake videos of streamers. He described the situation as "embarrassing." He said:
"Everyone here probably knows what's going on. I want to say, first of all, that is true. It's 100% true. I looked at a deepfake p**n video… of streamers. It's disgusting. It is disgusting. It's wrong. Sorry, I didn't sleep all night. So I'm just…"
During the apology video, the streamer also roped in the r/LivestreamFail community and said that they went too far and escalated the situation. He said:
"I've done a lot on the stream, like create a pattern of behavior where I want, especially women on Twitch, to feel safer. Like, we call f***king b**ba spam cringe. We don't do that there. I've never made a f***king weird, I don't know, seat-sniffing joke.
"Never done anything like that. I've never done anything like that on stream. And we don't tolerate any behavior in chat. We ban it on sight, and I've done it consistently. Over, and over, and over."
Atrioc explained how he was researching AI when he came across the ad that took him to the deepfake video.
"But I was on f***king p**nhub. I was on a f***king regular** normal f***king website, and there was an ad. There was an on every f***king video for this f***king; I know other people must be clicking it because it's on every f***king video! And then I click it, and I'm f***king on this f***king rabbit hole, and at 2 am I f***king… I don't know I got morbidly curious, and I clicked something."
Loading embed tweet https://twitter.com/qtcinderella/status/1620142227250094080?ref_src=twsrc%5Etfw
Reddit reacts to Atrioc's apology
Here are some reactions from the community:
What are deepfake videos?
A deepfake is a video that uses artificial intelligence (AI) technology that can swap a person's face or voice with someone else's. The majority of the time, such content is used for fun, or to defame a person. In Atrioc's case, he fell into a trap when he clicked an ad that took him to the deepfake video of Pokimane, Maya, and QTCinderella.
Also Read: Why is Hogwarts Legacy controversial?- Answered
---