Ganguly advises Kohli and Kumble to sort things out among themselves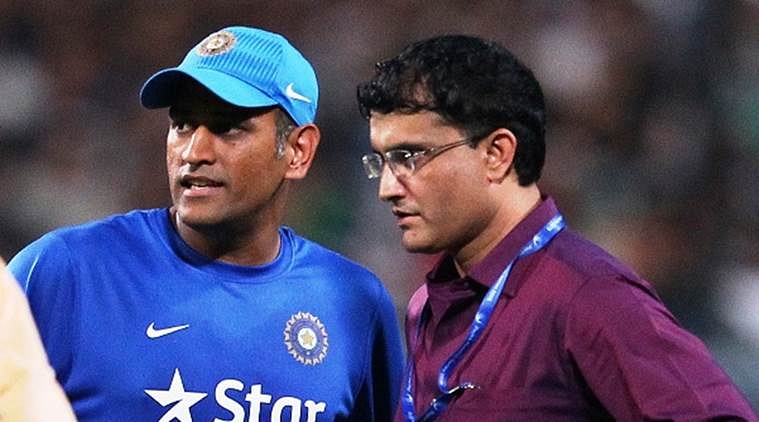 The Kumble-Kohli controversy has been immensely frustrating for Indian cricket fans. With just a day to go before India play Pakistan in their opening match, the controversies within the Indian dressing room have overshadowed India's preparation for the tournament. And now, former Indian captain, Saurav Ganguly has given his take on the controversy surrounding Virat Kohli and Anil Kumble. The Prince of Bengal has asked for common sense to prevail, as Ganguly advises Kohli and Kumble to sort things out among themselves.
This is what Ganguly had to say on the matter,
"Just deal with it. You're a name, you're captain of India, you're coach of India, you'll have to deal with this. Just keep quiet and play the game. I don't know (if it's affecting the players). Whether there is uncertainty or not, I don't know. We'll have to wait and see. All of us can talk. But there are two exceptional cricketers: Virat Kohli and Anil Kumble. They're responsible cricketers. They know what they're doing," quoted Sourav Ganguly.

"I've been at the ground since 8.00 am. I'm supposed to have spoken to players, spoken to Virat Kohli. I've not done it one bit, and neither am I keen to. Everybody faces controversy. Just deal with it and go on. You should not worry about it. Professionals find a way. Look at (Cristiano) Ronaldo. He's in controversies every week but he comes and takes Real Madrid to the Champions League final," he added further.
Ahead of India's match against arch rivals Pakistan, Ganguly tells us that it is crucial to keep a cool head in such matches. He also said that the team which will handle the pressure better, will reign supreme on Sunday.

"India are a good side. In the last 15 years, they've had the better of Pakistan. Like see, Australia playing New Zealand is probably a bigger game. It's the quality of the teams. Pressures are there, but players get used to that pressure once they keep playing every day. They just find a way to succeed," he conceded.
---