Is Gautam Gambhir the greatest captain India never had?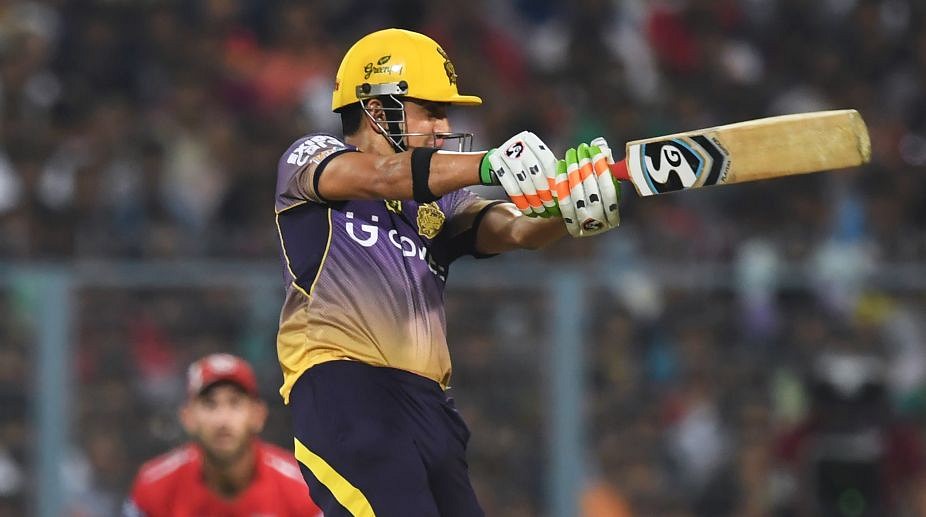 Many people have asked this question, Is Gautam Gambhir the greatest captain India never had? Let us read on to find out more.
On 23rd April against the RCB, KKR was defending a small target of 132. With a very strong batting line up including names like Chris Gayle, Virat Kohli and AB De Villiers, the game should have been wrapped up in no time. In the commentary box, Brett Lee predicted 12 overs, if the Gayle Storm graced us with his presence. The match did get over in 9.4 overs, but Gayle was a member of the losing side!
The Strongest XI of IPL were bowled out for just 49 Runs !  Practically magic !   In spite of having two brilliant spinners in Sunil and Kuldeep, the captain didn't let them bowl a single ball in the innings. Having realised that the pitch was assisting movement, he switched to a Test match-mode. He got his medium pacers to bowl. And the name of the captain was GAUTAM GAMBHIR – always underrated candidate for the Captain of Indian cricket team!
The best thing about Gambhir the captain is that he is fearless. He is passionate about his team and loves to back all his players. You see his perfect record as an Indian captain, where he won all the six games when he was filling in for MSD. He proved himself with every opportunity that came his way. One can't help but wonder what the Indian team would look like under him.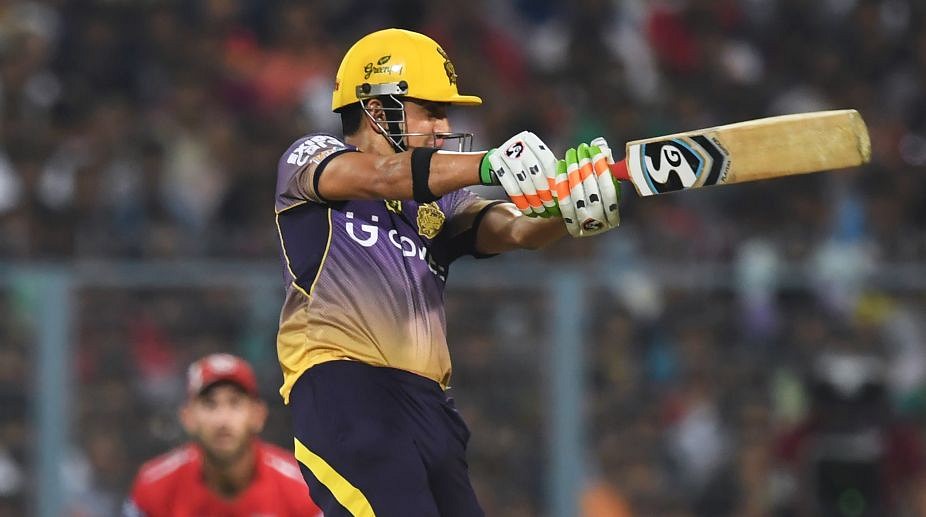 Gambhir often follows the Australian method of captaincy. No matter the form of a particular player, he has the tendency to chop and change his team according to conditions. During the odi series against New Zealand, he was somewhat a balanced​ captain, but even after that Victory of 5-0, his chances as an Indian captain was never in question due to the presence of MSD.
Now let's talk about his captainship in the IPL, KKR were definitely one of the worst sides in the first few editions of the IPL, by holding on to a feeble 38-year-old Sourav Ganguly who had more than lost his touch as a professional cricketer. In the year 2011, the team brought in names like Gambhir and Yusuf Pathan and changed the face of the team.
Leaving out Ganguly and the below par players from the catchment areas like Dinda and Laxmi Ratan Shukla, Gambhir took charge of a brand new side. And KKR won the tournament twice. Wasim Akram has often called him as the best captain in IPL and since Gambhir took command of the Kolkata Knight Riders their winning percentage is a massive 56% !!
The hallmark of a true captain is one who leads from the front. Gambhir has been doing exactly that ever since he has been with Kolkata. From 2011 onwards, when Gambhir was made the captain, he has scores of 378, 590, 406, 335, 327, and 501 in successive seasons. Even in IPL 2017, Gambhir is among the highest run-getters of the tournament at present. You won't see him in "Dhoni mode" but neither will you see him shouting at the whole time and looking angry.
He knows how to control his aggression unlike Virat Kohli. And a good captain should always encourage the young talent in the team and back it, and Gambhir definitely possesses this quality. We, fans remember a lot about the fight between Virat and Gambhir on the field, but hardly anyone remembers that when Kohli scored his first hundred against Sri Lanka in Eden Gardens, Kolkata, Gambhir gave his man of the match to Kohli. He did the same in the IPL when he gave away his Man of the match to Suryakumar Yadav.
Gambhir has come in for a lot of criticism at times for the inclusion of Yusuf Pathan, Piyush Chawla and Manish Pandey when they underperform. However, Gambhir has realised their match-winning abilities and has kept backing them regularly. The result is that all three have now become champion performers for KKR.
While  Manish Pandey is at present one of the leading run-scorers of IPL 2017, Pathan has already scored a match-winning fifty against Delhi Daredevils. His backing has given belief to the players and they are now truly blossoming. His field placements are spot on and Gambhir doesn't even shy to use aggressive fields for batsmen when the situations demand it. That is the reason that KKR has gotten so many teams bowled out in the last few seasons.
Gambhir never shies away from making bold decisions. In current IPL, he opened with Chris Lynn in the first couple of games instead of opting for his regular partner Robin. Even after Lynn was out injured, Gambhir has been using Sunil Narine, whose strike rate in last some games is almost 200 and currently he makes fantastic runs at number two in every match.
Here, we are talking about Gambhir's ability and chances of captainship in past. But It is hard to believe how this hard working left hander now finds himself lost in the background of Indian Cricket team. Gautam has achieved things in his career which are just the dreams for most. But as a cricket fan who has seen his captainship in the IPL and few international matches in the absence of former captain MSD, one wonders if he is the best captain India may never have.!
---