Why Tiger Woods' New League Is at Risk of Repeating LIV Golf's Past Errors?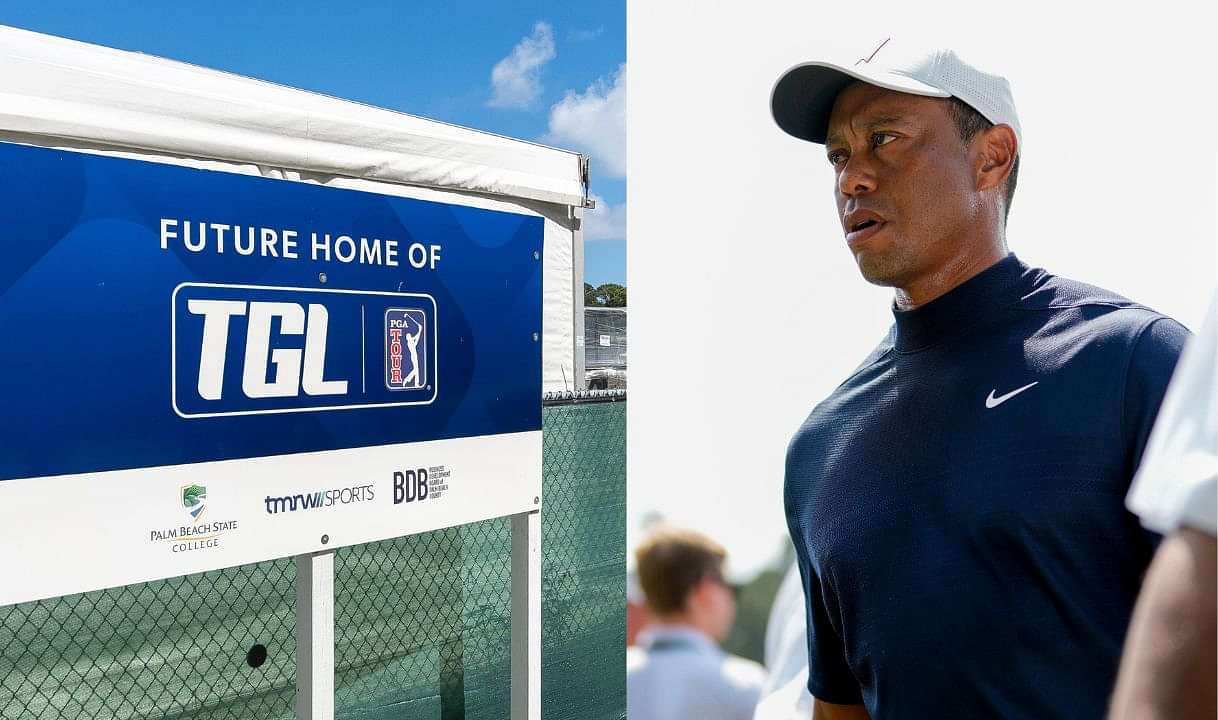 The Tiger Woods' backed league, TGL, was initiated as an opposition to LIV Golf. While competition and rivalry get first-hand priority, will TGL make the same mistakes as LIV did? Probably, defying traditional golf norms and launching a futuristic approach could be a risk for Tiger Woods and Rory McIlroy. 
The tech-based league has already been scorned by many as a video game, with many saying that the players are just kids playing on their consoles. Moreover, controversies spiked more as their Florida venue's roof collapsed overnight in a storm, just 55 days before the event commences questioning the preparations and usage of tents in such a disaster-prone area. 
While the league was well appreciated by the golf world a few months ago, it seems like as the day of the inauguration approaches, the league is being thrown under more and more scrutiny. And with Tiger Woods and Rory McIlroy using TGL to criticize LIV Golf, the experimental league will have to take extra care of not repeating the Saudi-backed league's errors.
Will TGL follow in the footsteps of LIV Golf?
The promotion and marketing of TGL are at their peak, and this reminds of something that LIV Golf did with its monetary power in its initial days. But as the day of its January inauguration comes closer, what awaits more is the product and whether it can live up to the expectations it has set. 
Considering the player composition of the field, though the league has names like Tiger Woods, Rory McIlroy, Rickie Fowler, Justin Thomas, Max Homa, and others associated with it, it will miss out on big names like Scottie Scheffler, Jon Rahm, and Jordan Spieth (who is apparently the most entertaining player on the green). The missing out on vital names might affect the league as it did for LIV.
Added to that, this league is a made-for-TV spectacle where fans have to pay to watch their favorite golfer. Since around a third of TGL's players are not well-known, it begs the question of why fans would tune in to watch people they wouldn't typically pay to see, similar to what happened with LIV.
Going forward, the format of the game doesn't follow the traditional norms of golf but is a 15-hole fusion of alternate shots and singles matches that would be played between two teams of three players. That means every player will hit a dozen shots per match. Also, with only three golfers from each club playing, most events might miss out on the big-shot golfers.
TGL is regional-centric, which is indeed a smart theory of marketing to have, but it will make them miss out on fans of other markets and build equity in the market. The teams will not play on their home soil; instead, they will be competing in Palm Beach Gardens. Additionally, the bulk of players don't have ties to the locations where they were born; for example, three of Boston's four players are foreigners, and Atlanta's captain, Justin Thomas, was born in Kentucky, attended school in Alabama, and now resides in Florida. 
The TGL strategies are creating added confusion. They announce tidbits about the league every other day rather than making the fans understand at once what they are getting into. The TGL work culture is goofy; even all six team constructions are not yet revealed properly. 
A primary cause of LIV's lack of popularity among golfers and fans is its inability to comprehend its target market, both in terms of demographics and desires. LIV Golf said that it was the cool substitute for the PGA Tour and that it could bring new life to a product that had become stale. After all, the tour alone hosts almost 40 tournaments annually, and the golf that is played every week is largely monotonous and exudes an unnecessary sense of self-importance.
But rather than offering a new take on the professional game, LIV offered a repainted version of the same house that still had structural problems.
However, it is tough to assert whether this new platter in golf will be well accepted by its audience or not. But only time can decide what's next and if TGL will in fact revolutionize the game, like it claims.
---