She may be only 21 but PV Sindhu has already achieved more than what most people can can only dream of. Almost one year since her historic silver medal at the Rio Olympics. Sindhu has gone from strength to strength in the past year and even reached a career high ranking of world number two. In a recent interview, PV Sindhu speaks about her dreams, her friendship with Marin and much more.
She has taken over from Saina Nehwal as the new darling of Indian Badminton and she intends to stay there for a long time. Even the business world see her as a huge asset which is why she has tons of endorsement deals putting her on par with some of the leading Bollywood actresses.
Sindhu recently spoke on her amazing year and what she plans to do in the future.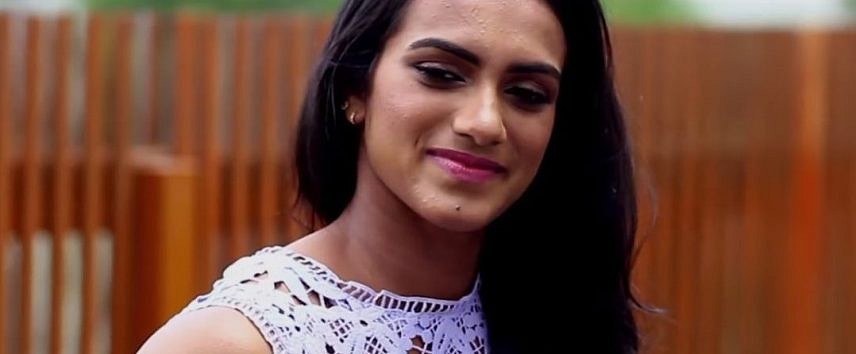 "I didn't think I would have an Olympic medal at 21, but I knew I would give my best and play my game. I just viewed it as my first Olympics, and that I would take it one match at a time, but to bring a silver home made me very, very happy," she said.
"Each match went on and on, and it was really anybody's game. It's the Olympics, so everybody is at their best level and you're playing the top players. Keeping that mental aspect in mind, I only knew that I had to give my best – it wasn't compulsory to win a medal, because you never know when it might be your day or not be your day."
"The Olympic medal gave me a lot of confidence, and I went and won my first Super Series in Hong Kong. So in that regards, what Rio did was give me extra motivation and the confidence that now anything can happen. My belief was stronger," said Sindhu.
On her rivalry with Marin,
"On court, of course, we are rivals but off the court we're just normal friends. On court, definitely only one of us wants to win so we fight for that. That competition should always be there, that's how badminton will get better. That's what the sport, the players and the fans want. But off court, we're just friends," she said.
On her coach Gopichand she had nothing but extremely kind words.
"Gopi sir has been a huge source of inspiration, right from the Under-10 level. Thanks to him we've been getting the best facilities and now there are new coaches coming in, foreign coaches too, and whatever we've wanted, be it physios or whatever, so the structure is very good. Interest in the sport has increased a lot too, and I think there will be a lot more success going forward," she said.