Harbhajan has a go at the national team selectors for overlooking him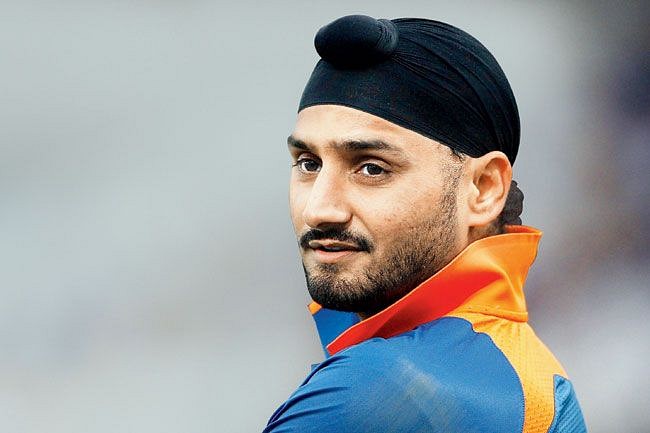 Ace Indian off-spinner, Harbhajan Singh has lashed out at the selectors for continuously overlooking him for selection to the national team. After a decent outing in the IPL, wherein he had an amazing economy rate of below 6.50, Harbhajan and his fans would have been expecting his recall to the Indian team. However, the MSK Prasad led selection committee decided to persist with the spin duo of Ashwin and Jadeja. Harbhajan has been trying to make a comeback but senior pros like him and Gautam Gambhir are not even being discussed at selection meetings. The Turbanator has specific issues with MS Dhoni getting privileges of selection into the Indian team on account of his experience. However, the same isn't extended to him and other senior pros, which is why Harbhajan has a go at the national team selectors for overlooking him.
The 36-year-old cricketer wondered why his experience of 19 years doesn't count as much as MS Dhoni's during selection in the Indian Team. Earlier, when chief selector MSK Prasad was asked about Dhoni's role in the Indian team ahead of Champions Trophy 2017, the former said that he (Dhoni) brings much more to the table than just his batting in the form of experience and his tactical brain. Harbhajan wondered why his experience isn't taken into consideration by selectors when they pick up India's limited overs team.
"Yes there is no doubt that Dhoni brings a lot to the table apart from his batting, whether he is in form or not. Obviously we have seen that he is not hitting the ball as well as we have seen," Bhajji was quoted by NDTV as saying. "But he has been captain and he understands the game and having him in the middle will help lot of youngsters and people out there who are not feeling great in particular moments. So he has that edge. "But when it comes to me, I do feel that we are not given that sort of privilege," the Turbanator added. "We too have played for 19 years and won and lost India matches. I have won two World Cups too. So this privilege is for some players, and for some it is not and I'm one of those for whom this privilege is not there. I don't know why that is the case," he said further. "That question of 'why', needs to be asked to the selectors. I don't want to sing my own praises but the amount of cricket others have played even I understand the game as much and what they bring to the table we also bring to the table. We too wish to play for the country as much," a miffed Bhajji added.
Harbhajan Singh was also critical of the selectors not discussing names like Gautam Gambhir inspite of him doing well consistently as compared to some other players who have been very inconsistent over the years. Bhajji did stop short of hinting at favouritism but it was evident that he was calling out the selectors for being influenced to make some decisions. 'It is not fair to be honest. Why do we play such tournaments (like the IPL)? We play to get selected to play for India. If people are doing well. Let's talk about Gautam Gambhir. He has the most number of runs consistently. If I talk about myself, yes, you know we all were hoping that we might be somewhere in the mix. But knowing that in my scenario I knew that If Ashwin will be fit then he will be there in the team and if he is not then I have a chance.
"He (Ashwin) was rested for the IPL because he needs to get fit for the Champions Trophy. I understand all of that. But if you do well, you should be rewarded or considered at least. Aisa naheen key humney discuss naheen kiya, next question. Why do we have two different rules for two different people?" the bowler asked.
Asked about the possibility that the selectors may not have considered him or Gambhir for the Champions Trophy because their fielding perhaps doesn't match up to the level of the younger lot, Harbhajan retorted by saying, "See if someone comes and tells me that this is one thing that is lacking in you that's the reason you're not there in the squad but nobody has told me. There is no communication. If someone tells me this is how fit we need you to be, at the end I want to play for India so I will work on it. I don't know my weakness because nobody has spoken to me. None of the selectors, no one actually. But I've always felt that when I do I get somewhere so I'm working hard and I'm sure I'll get somewhere." He ended with wishing the Indian team and Ashwin all the best for the Champions Trophy.
Harbhajan has played 103 Tests, 236 ODIs and 28 T20Is for India and picked up 417, 269 and 25 wickets in the respective formats and has hinted that he should not be written off just yet. He will keep trying hard to get back into the Indian team and contribute towards the team's success like he has over so many years. He has clearly spoken out on behalf of senior players like him, Gambhir and Raina who have been overlooked time and again in spite of decent performances. We sincerely hope that such players who have won India world cups do get a last opportunity to do their bit for their nation like they have for so many years.
---