Harry Kane FPL replacements: 3 players who can replace Tottenham Hotspur striker in Fantasy Premier League apart from Jamie Vardy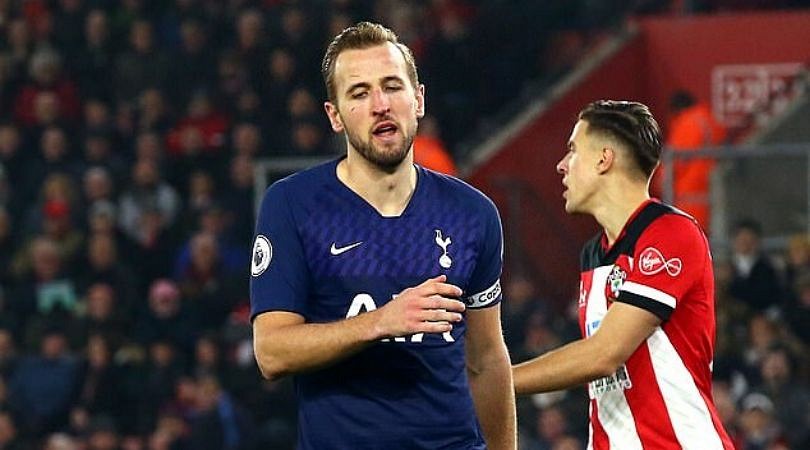 Harry Kane FPL replacements: 3 players who can effectively replace Kane in the FPL team as the player is set to be sidelined for long.
Harry Kane sent several FPL fans in shock as he picked a hamstring injury during the 1-0 loss against Southampton in the last Premier League game.
Jose Mourinho has also expressed his fears regarding Kane's potential long absence and talked about lack of replacements in the North London club but unlike him, the FPL players don't have anything to worry about as we list out three potential replacements for Kane.
They may not guarantee success but they have a chance to outshine in the upcoming games and not to forget the monetary advantage they will bring which can allow you to bolster other areas of your team.
We have deliberately excluded Jamie Vardy from the list as he is probably the most picked player in the fantasy game considering his blistering form, so in order to give you some differential advantage, we have listed some off-beat options in the list further.
1. Danny Ings
There is a difference of around £3.4 between Danny Ings and Kane not considering the amount FPL will deduct during the transfer, but still it will leave enough amount left to bolster your other area if you don't wont to re-buy Kane.
Ings has been in a sensational form and scored 13 goals in 21 appearances this season, which enabled him to collect 118 points in this season, making him one of the hottest picks.
Not to forget the economic advantage the player will bring as you can further upgrade your squad with a better amount of cash remaining with the purchase.
2. Dele Alli
With Kane being absent, Dele Alli is predicted to take the central spot of the team and as Mourinho said in his press conference, Kane's deputy Troy Parrott is too young to take the charge.
Hence, we feel Alli can be a good purchase amidst the injury crises. Moreover, he also gives a slight monetary advantage as he costs £8.8 in the current list of players.
Coming to performance level, under Mourinho, Alli has been impressive and the Portuguese manager fully trusts the young English International. The only disadvantage is Spurs is next facing Liverpool and the former might possibly lose against the table-toppers.
Over here the disadvantage is that Alli is not a forward and is listed as a midfielder, hence you might have to take a hit by purchasing an additional forward to fill the requirements.
3. Raul Jiminez
Raul Jiminez has been one of the hottest prospects in the Premier League this season. In the 21 appearances, he has bagged 8 goals and 6 assists to get a staggering points tally of 108 points.
The point of adding Jiminez is that his upcoming 2 matches are going to be easy in comparison to others as he will face Newcastle United at home and Southampton away. So, you have a luxury of trying him out for the next two games, if he fails, you can surely hop on to other options.
Wolves have been decisive this season and can defeat any given side with the current form. Thus, it can prove to be a good purchase if Jiminez performs well in the given two matches.
Notable mentions: Sergio Aguero, Tammy Abraham, Marcus Rashford, Pierre Emerick Aubameyang and Dominic Calvert-Lewin
---