Here's how much Prize Money the ICC Champions Trophy winner would get!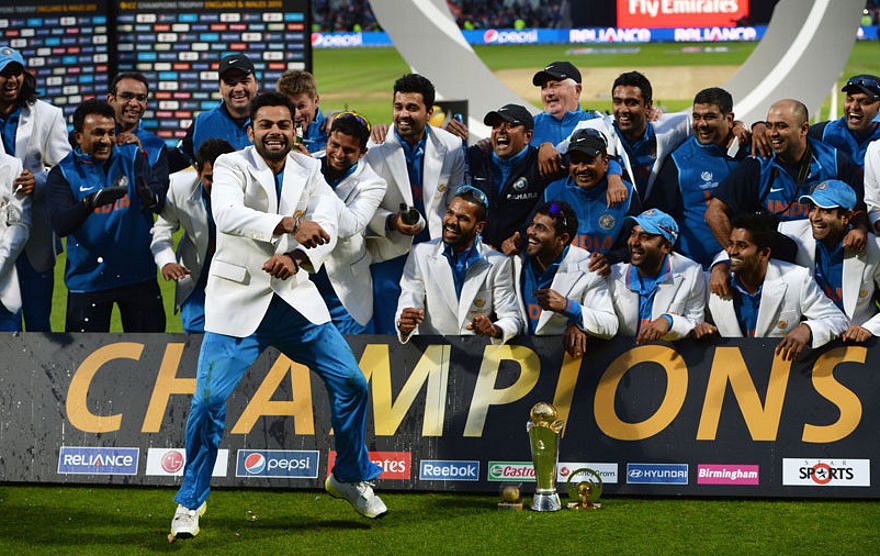 The Champions Trophy is all set to begin on June 1st and the ICC has gone out and increased the incentive for the winning sides by increasing the total prize money to $4.5 million(a $0.5 million increase from the last edition)
ICC announced this hike in its official statement
"The upcoming ICC Champions Trophy in England and Wales from 1-18 June carries a total prize money of USD 4.5 million with the winner of the eight-team tournament taking home a cheque of USD 2.2 million "
In the Upcoming CT, winner's share will be USD 2.2 million.The runner-up of the tournament will get a cheque of USD 1.1 million, and the other two semifinalists will earn USD 450,000 each.
Teams finishing third in each group will earn USD 90,000 each, and unlucky teams finishing last in each group will get only USD 60,000 each.
Also Read: Complete ICC Champions Trophy Warm Up Schedule
ICC also announced the prize pool for the Women's World Cup which too will be held in England next month.The prize money was doubled from the original amount of $1 million to $2 million. The amount is 10 times as much as the prize pool for the last World Cup that took place in 2013 when Australia beat WI .
Teams are divided into two groups. In Group A, hosts England are alongside Australia, New Zealand and Bangladesh. On the other hand, Group B sees defending champion India locking horns with Sri Lanka, South Africa and Pakistan.
Also Read: Dhoni's brilliant advise to selectors for the Champions Trophy
As I mentioned, the prize money for the entire Women's World Cup is only $2 million, and on the other hand, in men's game, a single winner team will earn a massive amount of $2.2 million. While it is great to see an increase in the overall prize money for the event, the fact that the winner of the ICC Champions Trophy will make more money than the entire prize pool for the Women's World Cup just reflects the gap in pay between the men's and the women's game.
---