Heroes and Zeroes from Arsenal vs Chelsea !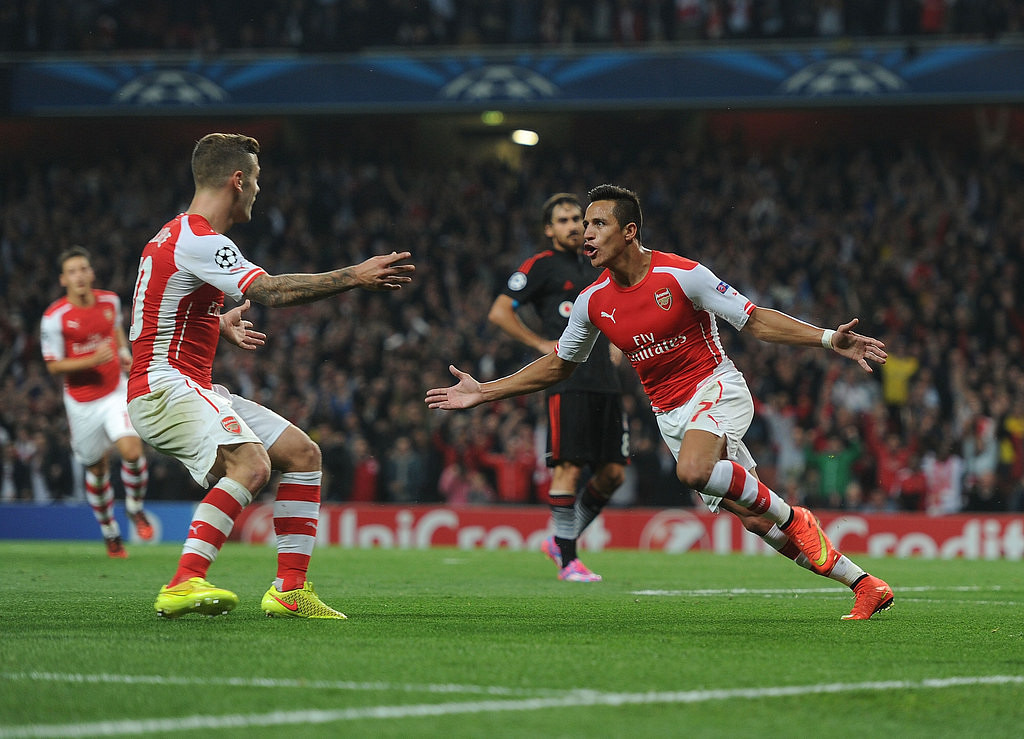 All eyes were on Arsenal as they hosted Chelsea at the Emirates stadium under the cloudy North London skies. This was supposed to be their the moment when they bucked the trend against Chelsea over the last few years. (Heroes and Zeroes from Arsenal vs Chelsea)
Having beaten Chelsea only once in the last 11 meetings between them, Arsene Wenger was desperate to get this one over the line and continue the momentum for this Arsenal side.
But Wenger had no reason to complain as Arsenal blew Chelsea away in a duperb first half performance that had the Emirates purring with joy. Sanchez, Walcott and Ozil got on the score sheet as Conte's Chelsea had no answer to the pace, power and movement of the Arsenal.
Let's look at the Heroes and Zeroes from Arsenal vs Chelsea !
Hero : Theo Walcott
In what was his best performance in quite a while, Theo Walcott played a blinder in this crunch match against Chelsea. (Heroes and Zeroes from Arsenal vs Chelsea)
His constant pressing put the Chelsea back line under immense pressure throughout the match and his well taken goal just reward for his work. It could have been even better if he kept his cool on a few more occasions but all in all it was a great display.
The Arsenal fans in attendance must be wondering if this Walcott shows up for the rest of the season. Because his pace, movement and goals will be a huge asset to this Arsenal team that looks to be in good shape for the season.
Zero : Cesc Fabregas
What has happened to the great Cesc Fabregas?
He was the best midfielder in the country when he returned to the Premier League with Chelsea a couple of years ago.
But since last season he seems to have lost something. His passing is astray and he no longer plays those defense splitting passes. His body language does not look great either and something really needs to change for Cesc. (Heroes and Zeroes from Arsenal vs Chelsea)
After being subbed off at the hour mark and being booed at his former stomping ground, Cesc must be wondering where it has all gone wrong for him.
Hero : Alexis Sanchez
Alexis started things off for Arsenal as his constant pressing forced a mistake out of Gary Chaill. His exquisite chip over Courtois set the ball rolling for the Arsenal.
After a few disappointing performances as a lone striker, Alexis is finally starting to come good for the team. His pace and movement gives Arsenal a different dimension as compared to Giroud.
Now with Alexis up front and with Iwobi and Walcott doing good on the flanks with Ozil as the number 10, the Arsenal attack looks really good right now !
Hero : Arsene Wenger
Well it is safe to say that Mr Wenger is a popular guy at the Emirates again !
After a dreadful start against Liverpool Arsenal have built up some good momentum over the last few weeks.
Mustafi has quietly gone on to form a good understanding with the Kos. Perez looked good in the EFL cup. And Granit Xhaka has become the new darling of the Arsenal faithful with two blockbuster goals in the last week.
Things are looking good indeed !
---
Share this article