Huge Upset at The Kabaddi World Cup !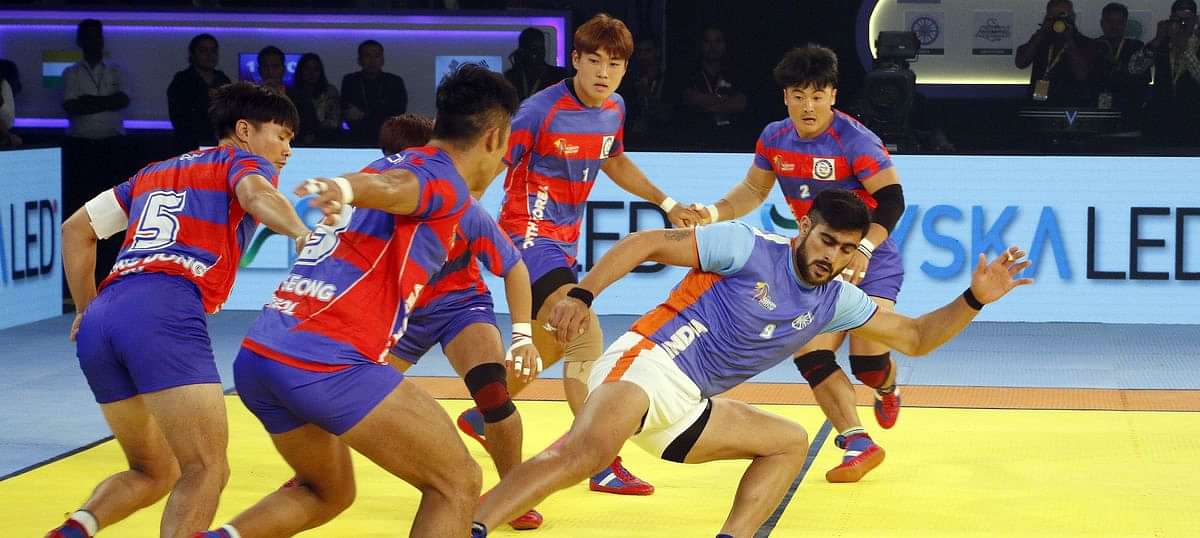 In one of the biggest upsets in recent memory, South Korea took 13 points from the last five minutes to beat the reigning champions India in the opening match at the Kabaddi World Cup in Ahmedabad. (Huge Upset at The Kabaddi World Cup)
Led by their talisman Jan Kung Lee Korea rallied late on to stun the home crowd as they pulled off a 34-32 win over India. India were in cruise control for most of the match and they seemed to have the game in the bag.
But a combination of brilliant play from the Koreans and lax defending from India gave the tournament its first upset already. (Huge Upset at The Kabaddi World Cup)
Though Korea took the lead in the early stages of the match, India launched a comeback with an superb display from defender Dharmaraj Cheralathan. His hard hitting tackles stopped the Koreans and gave India the opening that they required.
Anup Kumar got the first raid of the tournament and later on Rahul Choudhari got a super raid as India started to build a head of steam.
The Indian defense improved as the first half progressed as they kept danger man Jan Kung-Lee quiet. The Korean leader only got a solitary point from his first six-seven raids.
Moments after coming on the field, Pardeep Narwal had to make a do-or-die raid. And he passed the test in spectacular fashion as he used his athleticism to jump over the Korean defenders and get to his half. (Huge Upset at The Kabaddi World Cup)
It was all looking good for the defending champions but the wheels started to come off as we entered the last five minutes of the match. Jan Kung Lee was sensational in the closing stages as he led by example in winning points all on his own. The Korean defense was rock solid and did not give away any points as they scripted a memorable win over India.
---