"I let God bring clients to me.": Kareem Abdul-Jabbar, Who Brought a $35,000 Rug, Once Filed a $59 Million Lawsuit on his "God-fearing" Business Manager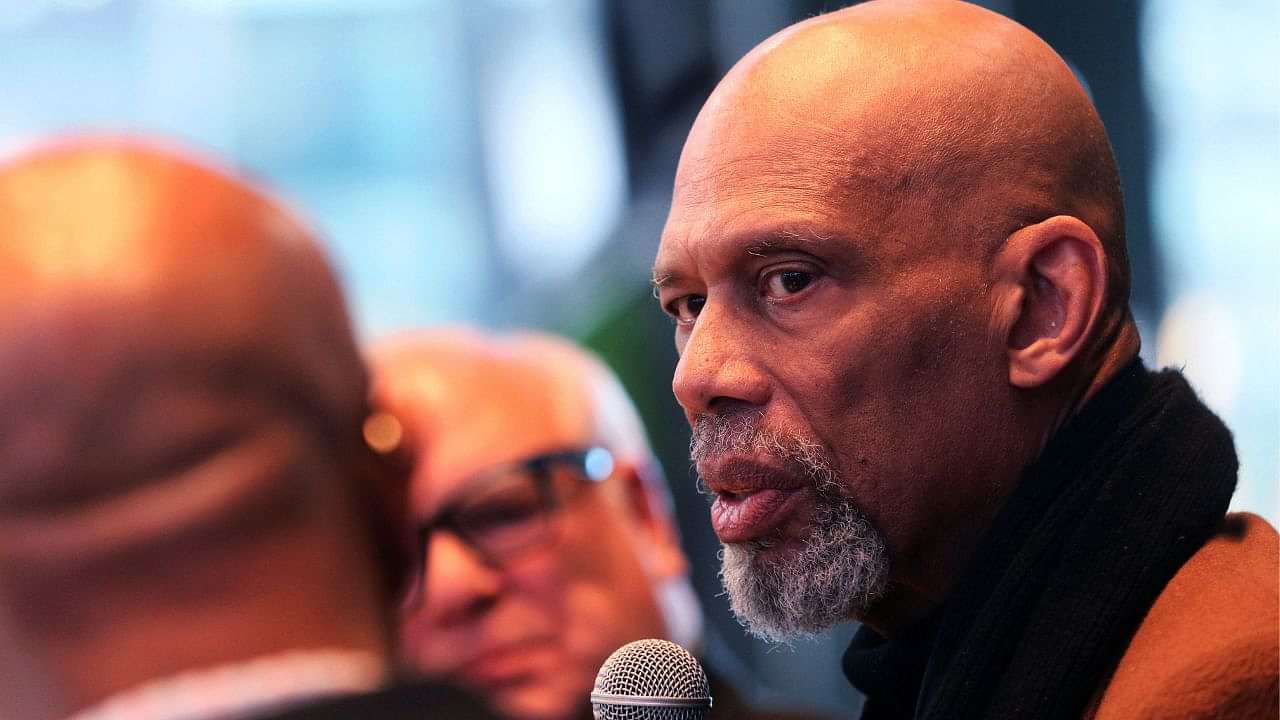 Kareem Abdul-Jabbar, the man who scored at will, won at will, and apparently even spent his money at will. It became so bad that he filed a lawsuit, a hefty $59 million lawsuit on his former business manager, Tom Collins. The reason?  Tom was hit with a bevy of charges. Were they true?
Well, the question surrounding that might have better been answered in a different story. Today, we will only focus on Tom's character as a person.
Tom, was not the hotshot-business savvy sports agent. He was just another man from the world of finance who wanted to be a part of sports. However, unlike other agents at the time, he didn't go about pestering people nor was he one of the people who looked for scams.
"I wouldn't solicit athletes, or go to All-Star games, I let God bring clients to me.", Collins said of his approach toward getting clients. The lord must have heard his prayers because he was the manager of Kareem Abdul-Jabbar and even Ralph Samson. He also managed legendary boxer, George Foreman.
A god-fearing man, who was also great with negotiations, Tom Collins was a sports agent unlike anyone else
Tom Collins was not like any other athlete manager. He saw himself as a father figure for his clients. But as per the source of our story, Collins was now being treated like a con man.
And while he may not have been dishonest as per most people, the financial empire he wished to build was something that was a little out of his means. But that didn't mean he was a bad negotiator, in fact, he was quite stellar at his job.
A $4.42 million deal for Ralph Samson, a $2 million deal for Kareem, and a $3.2 million deal for Terry Cummings were just some of the shrewd signings he made for his clients.
But his investment strategy might not have been the best. And he may also have been a little too on the nose with his belief in God. So much so that he even wanted Kareem Abdul-Jabbar, a practicing Muslim man to read the bible.
Also read: "Somewhere, Michael Jordan Is Chuckling at Lebron James": Skip Bayless Taunts Lakers Over 4x NBA Champ Losing Show In Clutch Time
Why did Kareem Abdul-Jabbar file a $59 million lawsuit?
Now, Kareem Abdul-Jabbar was not the most financially responsible person we can think of. There was a story of him spending $35,000 on a rug, in the 80s no less. So, Collins did his due diligence by warning him about his expenses. And he even pointed Kareem towards the Bible and lessons on it that emphasized the value of saving for the future.
And while that advice may have been valuable, Tom himself was not so prudent when it came to investment. His investment losses ran well into 7 figures and his clients disbanded him.
Kareem even filed a $59 million lawsuit against Collins. The reason was cited as mismanagement of funds, negligence, and fraud.
Collins ultimately declared bankruptcy and paved the way for NBA players to vet their financial managers thoroughly. The issues with Collins' mismanagement also led to Kareem almost losing his entire fortune.
Due to some careful steps, Abdul-Jabbar managed to save face. Today, he is worth a little over $20 million.
Also read: "It's All the Same to Me": Luka Doncic Doesn't Care About His Brilliant 50-Point Game vs Rockets
---