BREAKING: Iconic No. 10 Sachin Tendulkar's jersey unofficially retired by the BCCI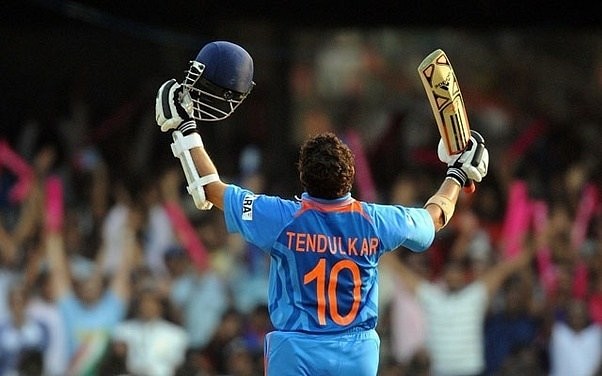 The Board of Control for Cricket in India has 'unofficially' retired the iconic No.10 Sachin Tendulkar's jersey in the international circuit. Things didn't go down too well after Shardul Thakur wore the same jersey that created chaos among the Indian fans.
Sachin Tendulkar is an integral part of Indian cricket history. There are so much of glorious memories that are pinned in the form of legendary Sachin Tendulkar's jersey. Whenever there is No.10, it reminds us of the Master Blaster only.
India's governing body came to a firm conclusion of retiring the 'jersey number' as it unwantedly creates a lot of problems and controversies. It is with the best decision that the jersey is done and dusted unofficially in the international format.
It is learnt from the words of senior BCCI official that the players can still wear the No.10 jersey for India A as it is not coming under the international category.
"It unnecessarily creates controversy and players get criticised. So it's better to retire the number unofficially. Players, though, can wear it when they play for India A or for say a non-international list A match but not during an international," BCCI official told The Indian Express.
To be frank, Shardul Thakur had no intention to spoil the moods of the Indian fans. Because there is a specific reason behind him wearing the No.10 jersey. He stated that his date of birth (16.10.1991) aggregate to 28 and further summation of 2+8 lead to 10. The next time he was drafted into the Indian team he decided to stick to Jersey 54.
---