India at the Olympics- A comprehensive Guide to India's medal winners at the Olympics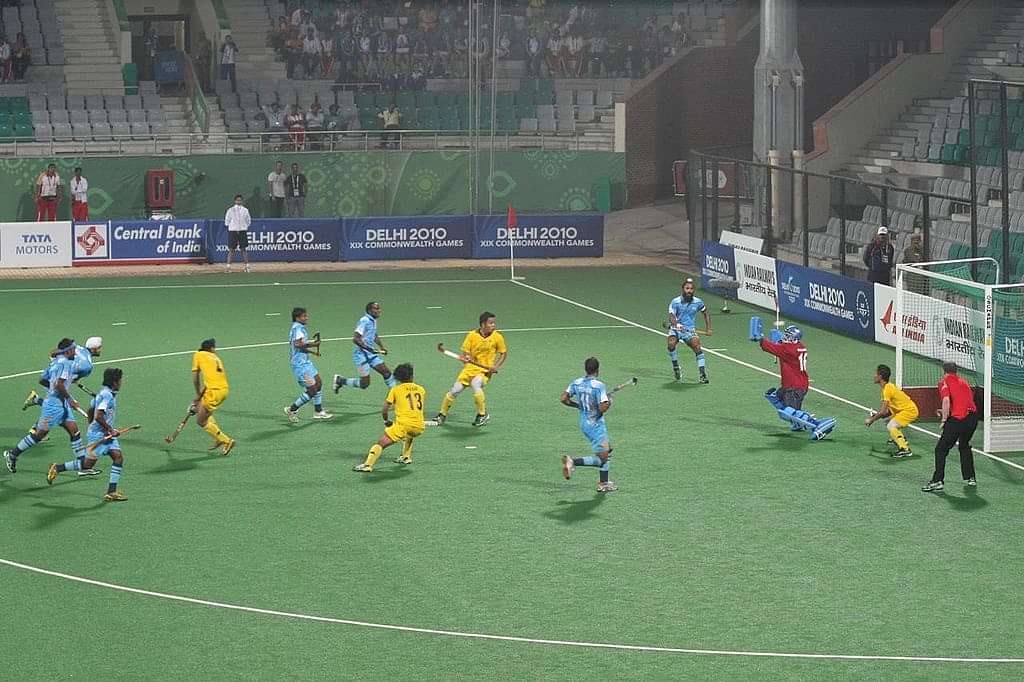 Early History(India at the Olympics)
India first participated at the Olympic Games in 1900, with a lone athlete, Norman Pritchard, winning two silver medals in athletics. Pritchard was born in Kolkata (then Calcutta), to British parents.
He was the first Indian-born athlete to participate in the Olympic Games. Not only that, he was also the first athlete representing an Asian nation to win an Olympic medal. He won silver in the 200 m and the 200m hurdles. Pritchard later went on to star in Hollywood and on the Broadway stage.
An Indian national team did not compete at the Olympics until 1920. Ahead of the 1920 Olympics, Sir Dorab Tata and Governor of Bombay, George Lloyd helped India secure representation at the International Olympic Council, enabling it to participate in the Olympic Games.
In 1923, a provisional All India Olympic Committee was formed. This led to the All India Olympic Games in Feb 1924, held to select a team for the Paris Olympics. The games were later renamed the 'National Games of India'.
Field Hockey
India has found maximum success in field hockey. In fact hockey has contributed as many as 11 of India's 26 medals at the Olympics. This includes 8 of the 9 gold medals ever won by the country.
India's dominance in hockey can be established from the fact that the men's team won 6 consecutive gold medals from 1928 to 1956. The Olympic Games were suspended between 1936 and 1948 due to the Second World War.
The six gold medals were followed by silver in 1960 and a seventh gold in 1964. There were consecutive bronze medals in 1968 and 1972 and an eighth gold in 1980.
However, there have been no medals since then. Things came to a head in 2008, when the men's team actually failed to qualify for the Olympic Games. This was followed by a twelfth place finish in 2012.
Shooting
Shooting has contributed to the only individual gold medal won by India at the Olympics. Abhinav Bindra achieved the honor in the 2008 Beijing Games. He won gold in the Men's 10 m Air Rifle. This is till date, the only gold meadl, won by India, outside hockey.
In the previous Games, Athens 2008, Rajyavardhan Singh Rathore, had won India's first medal in shooting. He won silver in Men's double trap.
This was followe by Vijay Kumar (silver, Men's 25 Rapid Fire Pistol) and Gagan Narang (bronze, Men's 10 m Air Rifle). Both occurred in the 2012 London Games.
Wrestling
India has won four medals in wrestling over the years. It started with a bronze won by Khashaba Dadasaheb Jadhav in 1952. He was competing in the Men's freestyle bantamweight.
In 2008, Sushil Kumar won bronze in the Men's 66 kg freestyle. In 2012, he followed it up with silver in the same category. Thus Sushil became the first Indian (after independence), to win more than one individual medal. Also, in 2012, Yogeshwar Dutt won bronze in the 60 kg freestyle.
 Others
India has won two bronze medals in boxing. The first was in 2008, when Vijender Singh tasted success in Men's 75 kg. In 2012, Mary Kom also stepped on the podium in Women's flyweight.
In 1996, Leander Paes won bronze in Men's Singles tennis. Incidentally, this was India's first individual medal since 1952, a gap of 44 years and 10 consecutive Olympic Games.
In 2000, Karnam Malleshwari won bronze in Women's 69 kg Weightlifting. Thus, she became the first Indian woman to win an Olympic medal.
In 2012, Saina Nehwal won bronze in Badminton Women's singles. To date, these remain India's only medals in tennis, weightlifting and badminton.
 Near misses
Milkha Singh, 1960: Milkha Singh was involved in a close-run final race in the 400m competition, where he was placed fourth. Singh was leading the pack at the 250 m mark.
He made an error, slowing down in the belief that his pace could not be sustained and looking round at his fellow competitors. Singh believes that these errors caused him to lose his medal opportunity and they are his "worst memory".
Otis Davis, Carl Kaufmann and Malcolm Spence all passed him, and a photo-finish resulted. Milkha Singh thus became the only Indian to have broken an Olympic track record. Unfortunately, he was the fourth man to do so in the same race.
T. Usha, 1984: P. T. Usha nearly won a medal for India at the 1984 Games. She had finished first in the semi-finals of the400 metres hurdles.
But Usha narrowly missed out on a medal in the finals. There was a nail-biting photo finish for the third place. Usha lost the bronze by 1/100th of a second.
Medals by Sport
| | | | | |
| --- | --- | --- | --- | --- |
| Sport | Gold | Silver | Bronze | Total |
| Field Hockey | 8 | 1 | 2 | 11 |
| Shooting | 1 | 1 | 2 | 4 |
| Wrestling | 0 | 1 | 3 | 4 |
| Athletics | 0 | 2 | 0 | 2 |
| Boxing | 0 | 0 | 2 | 2 |
| Tennis | 0 | 0 | 1 | 1 |
| Weightlifting | 0 | 0 | 1 | 1 |
| Badminton | 0 | 0 | 1 | 1 |
| Total | 9 | 6 | 11 | 26 |
---