India vs England: India regains its winning mentality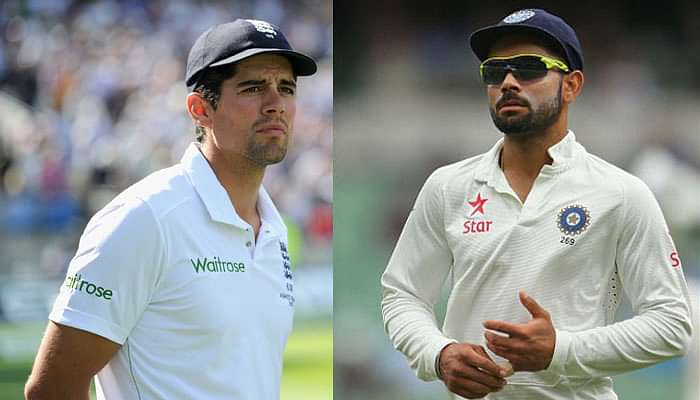 After a draw in the first test between India and England it was suspected that the home team would offer a turning track in the subsequent game. On expected lines the track at Dr. Y.S. Rajasekhara Reddy ACA-VDCA Cricket Stadium at Pothanamallayapalam in Vishakhapatnam started turning from the second day itself. The tracks that are going to be offered in the India vs England series can be expected to be turners. This would give jitters to the opossition.
Though the bounce offered by the track was low but it had enough turn to trouble the batsmen. The most important thing to be noticed is the willingness of the Indian Team management to take risk of offering a spinning platter knowing that the opposition has quality spinners.
Further those spinners can be extremely difficult to tackle on fifth day of a test match. This shows the mental state of the Indian Team management and the Indian Captain who are willing to take risk to win matches.
Saurav's Take
Saurav Ganguly also in one of his interactions with the media said "Virat Kohli is a captain who always wants to win matches on the field. He might lose sometimes and win sometimes but you know that he is playing to win it,"
Since Kohli has taken the command of the test team there has been a significant change in approach of the team. It seems that the team is confident of its ability and the players are showing the intent to win games. Another important change brought in by the new captain is the five bowler theory. In the ongoing India vs England series and the series against New Zealand, Virat persistently adopted this strategy.
Change in Strategy
Earlier Dhoni preferred to play with seven proper batsmen and four bowlers in subcontinental condition. This on many occasions backfired as the bowling lineup lacked depth to pick up 20 wickets. Virat Kohli has made this paradigm shift in India's strategy which is more focused on winning games.
This has reaped good dividends since he has become the captain. However for this strategy to be successful in the long run, batsmen would have to absorb the extra pressure and deliver consistently.
The young Indian team under Virat Kohli's captainship seems to have a bright future. However the real test for the team will come when India tours England and South Africa. If Indians successfully overcome this challenge and show character then they would be a dominant force in world cricket.
---