Indian Hockey Team handed a defeat in the Second Game; Series ends 1-1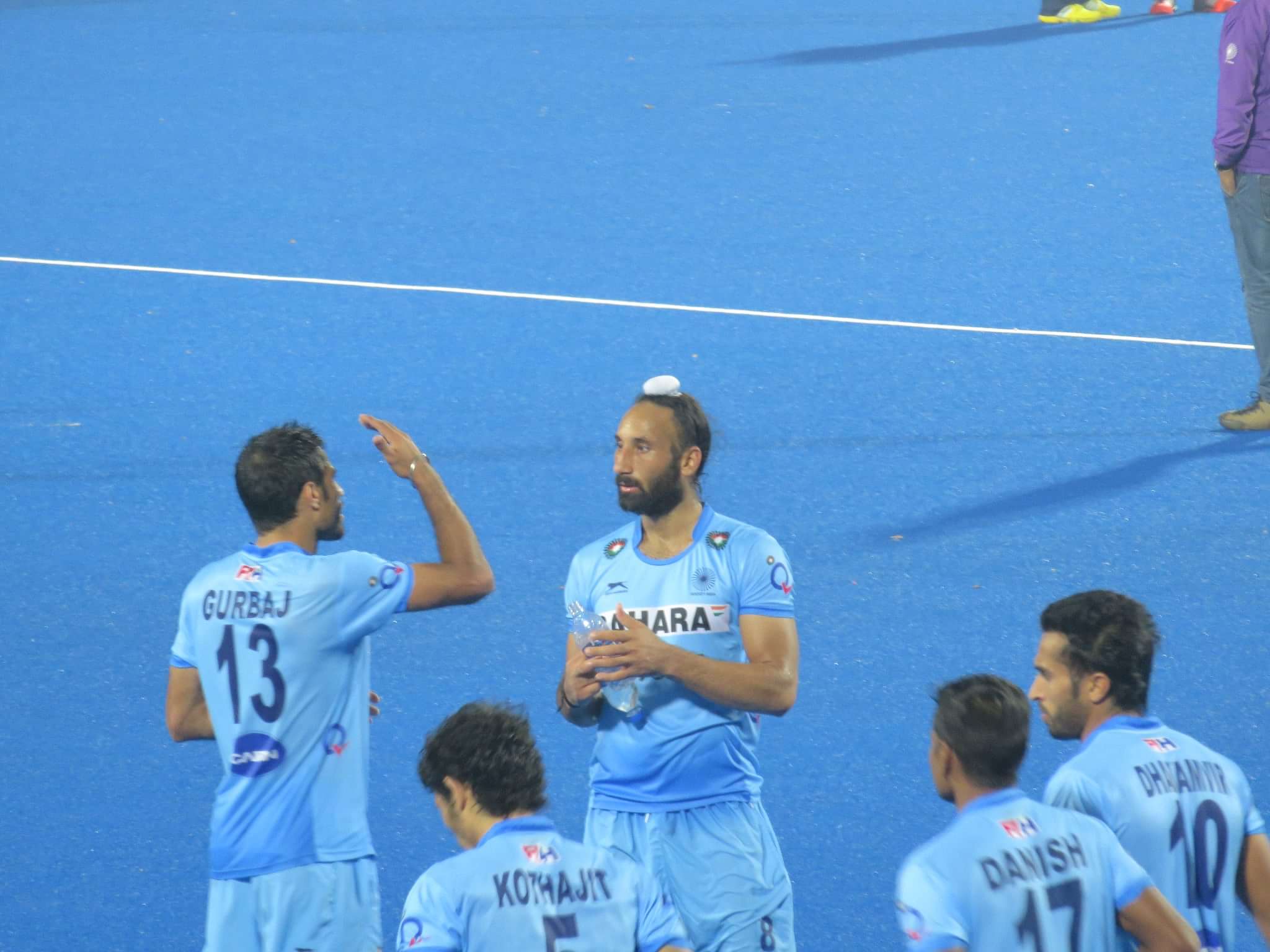 The efforts of VR Raghunath went fruitless as Indian men's hockey team lost to Australia in Melbourne on Wednesday. Raghunath scored twice as India lost 3-4. It was the second match of the two-match series which now stands at a 1-1 draw.
The goal scorers in the match were
Akashdeep Singh (6th minute)
Raghunath (22nd, 25th)
Tent Mitton (13th)
Jake Whetton (23rd)
Jeremy Hayward (38th, 54th).
India played a major chunk of the third half with only 10 men on the field. They were defending pretty well before Hayward found the back of Indian net just 6 minutes from the hooter.
The first goal came from the stick of Akashdeep in the sixth minute as India took an early lead. But the home team was playing well as well. They drew level just 2 minutes before the quarter ended.
Also Read
P. Kashyap makes pre-quarters at Macau Open
The second quarter was nothing short of a thriller. In the 22nd minute, India's Raghunath scored and took the lead. But it turned out to be a short-lived lead as the Aussies equalised with a superb penalty corner by Whetton in the 23rd minute. But late in the quarter, another twist took place as India again took the lead.
India led 3-2 heading into the third quarter. The third quarter saw some rough hockey. 4 yellow cards were shown including 3 Indian players. Australia scored an equaliser via a Hayward penalty corner converted in the 38th minute.
At one stage India was playing with just nine players when both Nikkin Thimmaiah and Pardeep Mor were on yellow card suspensions.The final quarter started with both teams being balanced at 3-3.
Australia showed some very aggressive game in the 4th quarter and raided in the Indian half continuously. It finally bore fruit in the 54th minute when Hayward scored again. This time he scored off a set piece and gave his team a decisive lead.
The first match of the 2-match series was won by India 3-2.
---