Interesting Facts About Arsenal's Lucas Perez !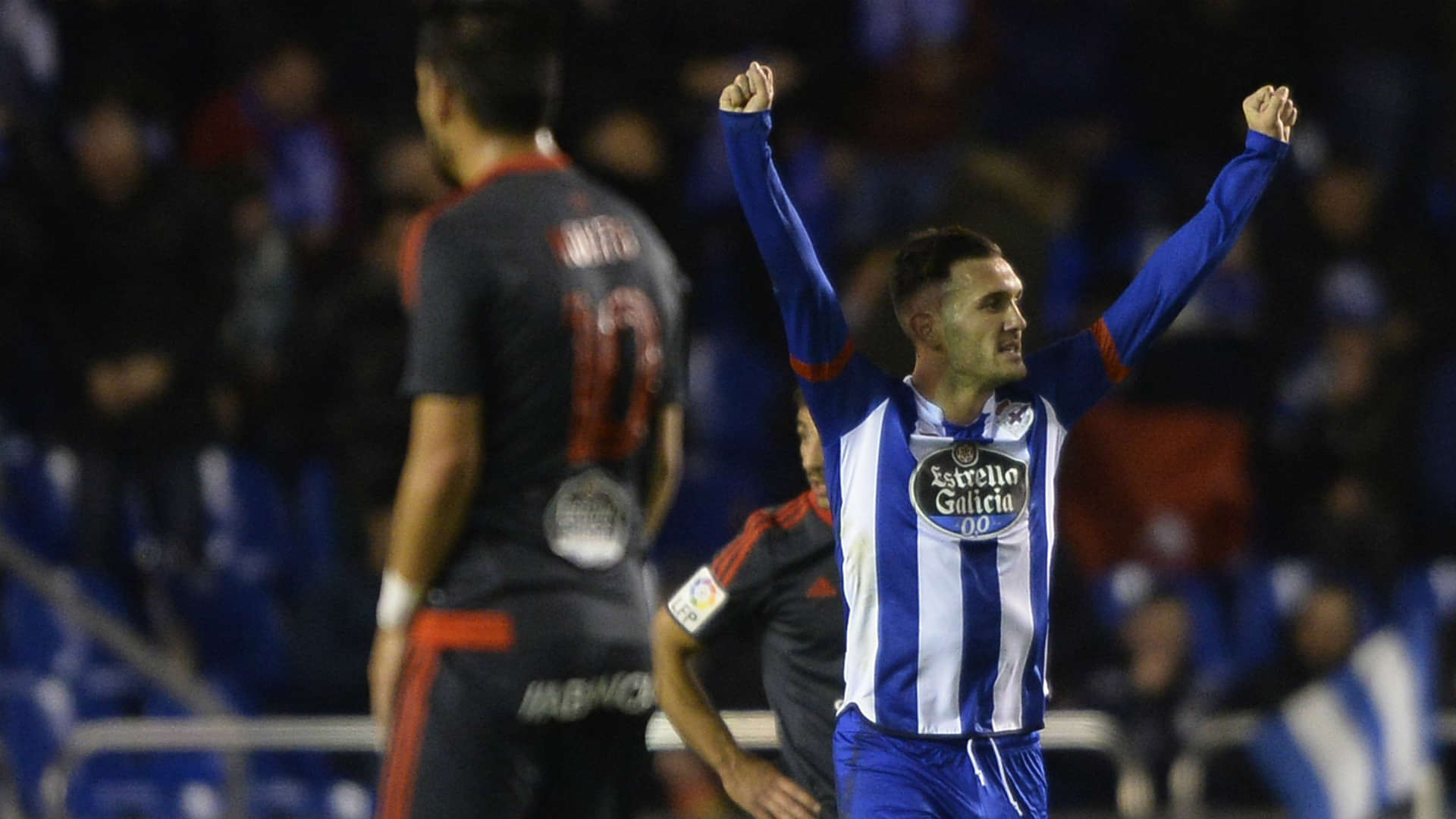 He may not be the stellar signing that the Arsenal fans have been crying out for but Lucas Perez may turn out to be one of Arsene Wenger's more astute signings. A quick and direct striker Perez has the qualities that are missing in Giroud and while the Frenchman has been a good player for the club, there are times when Arsenal require some other option up front.
5) He shares a record with Bebeto !
Bebeto was a Brazilian goal scoring hero who scored in seven consecutive games for Deportivo.
After 10 years of having that record, Lucas Perez also added his name to that list when he scored in seven consecutive matches last season.
Perez had an incredible start to last season when he scored 12 times at the start which put him second to only Luis Suarez on the goal scoring chart.

4) He is not an elite goalscorer by any means !
The one criticism about Perez is that he is not what you would call an elite goal scorer. Simply put he is not a Vardy or Lacazette.
While Gooners worldwide have been crying for such a player it has been a tough time for Wenger to find someone and will now make do with Perez.
Let's hope he comes up trumps !

3) Assist Maker !
While he may be seen as a striker, Perez is known for being a very generous player and making assists in addition to his goals.
Last season in La Loga only 3 players created more chances than Perez. When you consider the players that ply their trade in Spain, that is some high praise indeed.
With the likes of Sanchez, Ozil and Cazorla in the team Perez should not find assist making his primary concern but it would be a good addition all the same.

2) He is from La Coruna !
Perez is a La Coruna fan right from his youth and has been a die hard supporter ever since.
Most players today do not mean it when they say that they love the club but players like Perez are one of those who actually mean it when they kiss the badge.
Always good to have an honest guy at the club !

1) A Late Bloomer !
It is not a surprise but Lucas Perez has been a late bloomer. He started off on the wings and slowly made the progression through the middle.
Prior to last season Perez had only scored 34 goals in his career while he scored 17 in La Liga last season itself.
Arsenal fans worldwide should hope that this is just the beginning of a goal scoring spree for Perez.
---