Interesting facts about Goldberg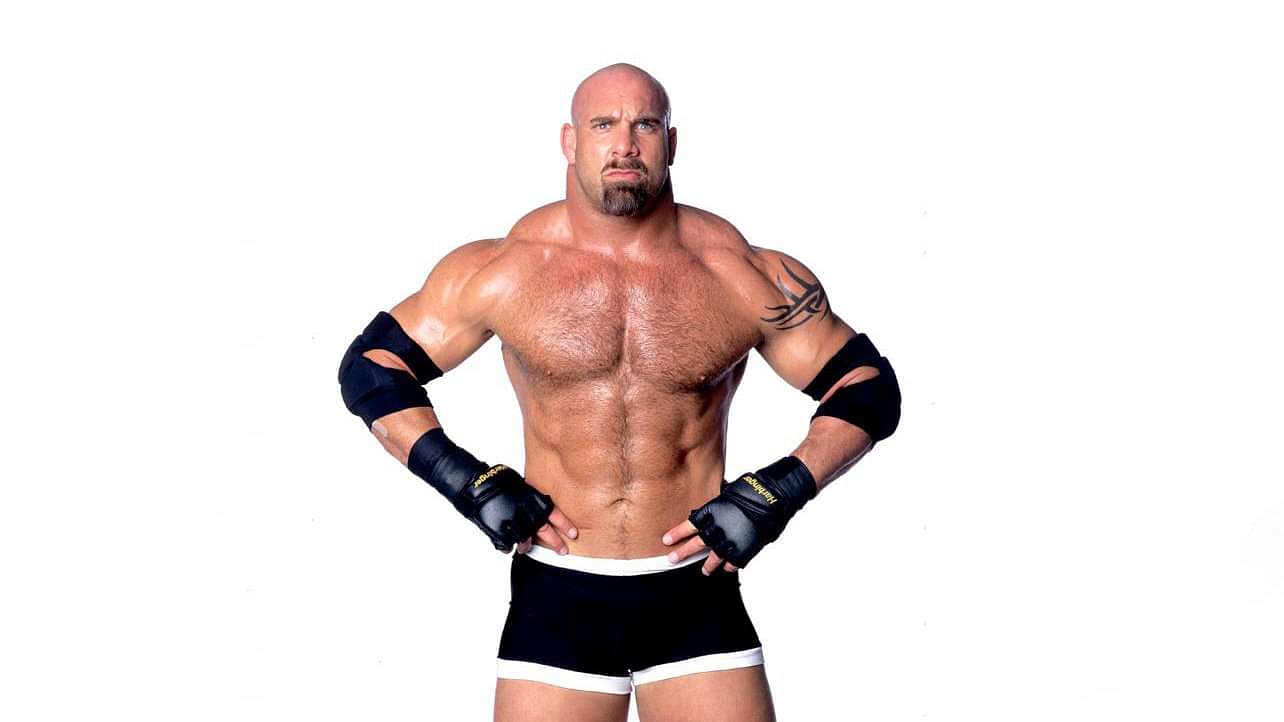 Bill Goldberg made his long anticipated return to a WWE ring. In the process, he received a memorable ovation. Indeed, WWE managed to pull this off well enough. Here are a few interesting facts about Goldberg.
Football career
Goldberg earned a scholarship to play for the University of Georgia Bulldogs football team where he served as a defensive tackle. He was taken by the Los Angeles Rams in the 11th round, with the 302nd overall selection, in the 1990 NFL draft.
He played for the Los Angeles Rams in the 1990 NFL season, followed by a stint with the CFL Sacramento Gold Miners and Atlanta Falcons from 1992 to 1994. After being cut from the Falcons, in 1995 he was selected by the new expansion team, the Carolina Panthers, in the 1995 NFL expansion draft, but never played a game with the team. He was the first player to have been cut by the Panthers.
Goldberg's NFL career ended when he "tore his lower abdomen off his pelvis". He had hopes of returning to the league after rehabilitation but, due to his lack of success, wasn't considered a major asset.

2. Undefeated Streak
On the September 22 episode of Nitro, Bill Goldberg defeated Hugh Morrus in his debut match. Soon afterward, he began to dish out quick lessons to his fellow WCW wrestlers in the range of 1–2 minutes.
WCW promoted Goldberg's achievements, through the means of an undefeated streak. His undefeated streak was ended on December 27, 1998 by Kevin Nash.
The figure prior to that match was quoted as 173-0. Although this is an exaggeration, Goldberg's undefeated streak went a long way in building his legacy.

3. Ending Bret Hart's career
Goldberg's name is also associated with an unfortunate incident. At Starrcade 1999, Goldberg challenged Hart for the WCW World Heavyweight Championship.
In the course of the match, Goldberg delivered a stiff kick to Hart's head, legitimately giving him a concussion and tearing a muscle in his neck. Hart later speculated that he may have suffered up to three additional concussions within matches over the course of that day along with the days immediately following Starrcade, having been unaware of the severity of his injuries.
The sum total of those injuries left Hart with post-concussion syndrome and ultimately forced his retirement from professional wrestling. Hart later claimed that Goldberg "had a tendency to injure everyone he worked with."

4. Big Gold belt
The WCW World Heavyweight Championship was represented by the 'Big Gold Belt'. In 2002, WWE acquired WCW and most of their properties. This included the 'Big Gold Belt'.
Goldberg had already won the World Heavyweight Championship in WCW. In 2003, he signed up with WWE.
After a few random feuds, Goldberg set his sight on Triple H and his World Heavyweight Championship. This title too was represented by the 'Big Gold Belt'.

After beating Triple H, Goldberg became the first person to have held the title in both WCW and WWE. Others to have achieved the same include the late Chris Benoit, Booker T and Big Show.
5. Feud with Jericho
Chris Jericho had some legitimate beef with Goldberg from their time in WCW. This stemmed from Goldberg's refusal to feud with Jericho.
This carried over to their WWE days. In an infamous incident, Jericho and Goldberg clashed backstage. Surprisingly, Jericho came out on top. He reportedly held the physically superior Goldberg in a headlock, from which Goldberg was unable to extract himself.

 
---