In a country full of opinions, there are bound to be multiple players who would try and cater to the needs of the cricket hungry fans, but we'll keep the scope of our analysis to two major Fantasy sites, the Official IPL Fantasy League(http://fantasy.iplt20.com/) and the Fandromeda Fantasy League(www.fandromeda.com).(Do's and don'ts for the IPL Fantasy League)
Basic Fantasy Guidelines
1) Never give up (Easier said than done)
Now, the first thing that you need to remember while playing the IPL Fantasy league is that you should sign up only if you are in it for the long haul. I know this generation fears commitment, but hey, this sport and not love(sometimes both of them mean the same though but let's not go there).
There will be bleak periods, but with a sound strategy and your daily dose of Fantasy tips (Yes, I'll be giving those throughout the tournament) you are bound to hit your purple patch. Just don't give up, I won't.
2) Wait for the toss and the team sheets before making changes
This could be a hassle for all those who might be busy during the day with wordly chores, but hey, this is more important. You could make 100 PPTs, 1000 excel sheets, write 10000 lines of code, but nothing could fetch you as much respect as topping your IPL Fantasy Private League. So, focus, take time out, because this could be the real deal breaker. With the 4 overseas player rule, teams tend to try out a lot of different combinations throughout the tournament and you wouldn't want to invest money in a player and see him warming the bench, would you?
Also Read: Fantasy Tips for Sunrisers Hyderabad vs Royal Challengers Bangalore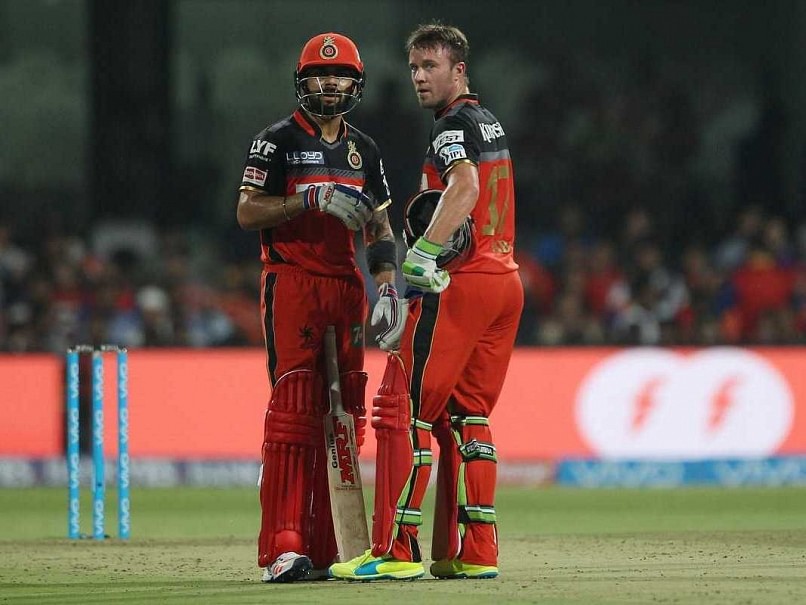 Also, the toss plays a major role in selecting who your captain will be. For eg: In most cases I would captain a bowler only if he is bowling first, as in the second innings it might happen that the game finishes before the allotted 20 overs and thus he might end up not bowling his full quota of 4 overs. Also, if you want to make a number 4 batsman as your captain, do so only if his team bats first.  So, if you are wondering whom to captain between Kohli and ABD, always captain Kohli when batting second and captain ABD when batting first. 
3) Assess the pitch conditions
There is a very simple way of knowing how the pitch would behave. tune into the IPL telecast around 45 minutes before the game(that is when the pitch report happens), listen to what Danny Morrison and Sunil Gavaskar have to say, and then do exacly the opposite of it. If they label the pitch as a turner, get in a few quicks, if they label it as a batting heaven, get in a few spinners. 
Also Read: ABD drops a bomb before RCBs opening game
But yes, make all transfers only after knowing how the pitch behaves, because a lot of new venues are being deployed and even the old ones are getting a new pitch laid for this year's IPL. 
4) Keep the schedule handy, always
In order to set up a balanced side, you need to follow the schedule really well, in order to see if a team plays a couple(or even three, or even four) games in a short span of time, i.e For eg: If Rising Pune Supergiant plays three matches in the space of 5 days, you need to stack up your team with RPSG players to reap maximum benefits out of the selected players before you opt to transfer them out(There could be exceptions to this case, and I'll keep updating you about it as and when we go along).
5) When opting for batsmen, put all your money on the Top 3
The T20 format provides only the top 3 batsmen(sometimes the top 4) to go on and make a score of 75 plus. So, there is no point investing money in a number 5 specialist batsman, as more often than not he'll come to the crease in the 15th over and will face a maximum of 15 balls. You can't leave things to chance here, and so opt for batsmen who would be in line to face the maximum number of deliveries(unless of course if it's ABD).
6) Make death bowlers your best friends
Remember, every wicket that a bowler takes has the same number of points. The IPL Fantasy does not discriminate between batsmen, and thus if you take Kohli's wicket or Nehra's, you'll end up getting the same number of points. So, it is only logical that you opt for bowlers who get to bowl at least two overs in the death, so that they can chip away with a few cheap wickets. 
7) Use the wicketkeeper card wisely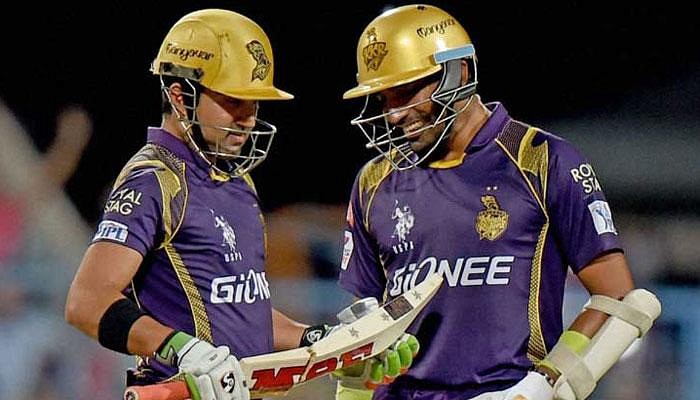 A wicketkeeper who bats in the top 4 is gold dust, use all your money and just jump on that beautiful creature, because he is the one who will make you soar high. Keepers generally end up scoring 30 points for their wicketkeeping skills, being involved in caught behinds, stumpings and run outs. So, if you have to chose between a Gambhir and a Uthappa, always go for Uthappa, as he'll always give you more fielding points than Gambhir, and Gambhir would have to score that extra 20 runs to fetch you the same amount of points.
8) Invest in big players, do not fall too much into the 'differentiator' trap
You often see people stacking their teams up with players that not many would have picked, just to form a 'different' team. And that is where they start digging their own grave. You need to have the obvious match winners in your side, or else you'll fall too far behind. The differentiator theory has to be used miserly and has to be used on a maximum of one player in 3-4 matches.
9) Follow The SportsRush for the best fantasy tips
This probably goes without saying, but we thought we should just leave it here, as even the obvious sometimes needs to be stated 🙂