Jagadeesha Suchith slams Mumbai Indians for limited opportunities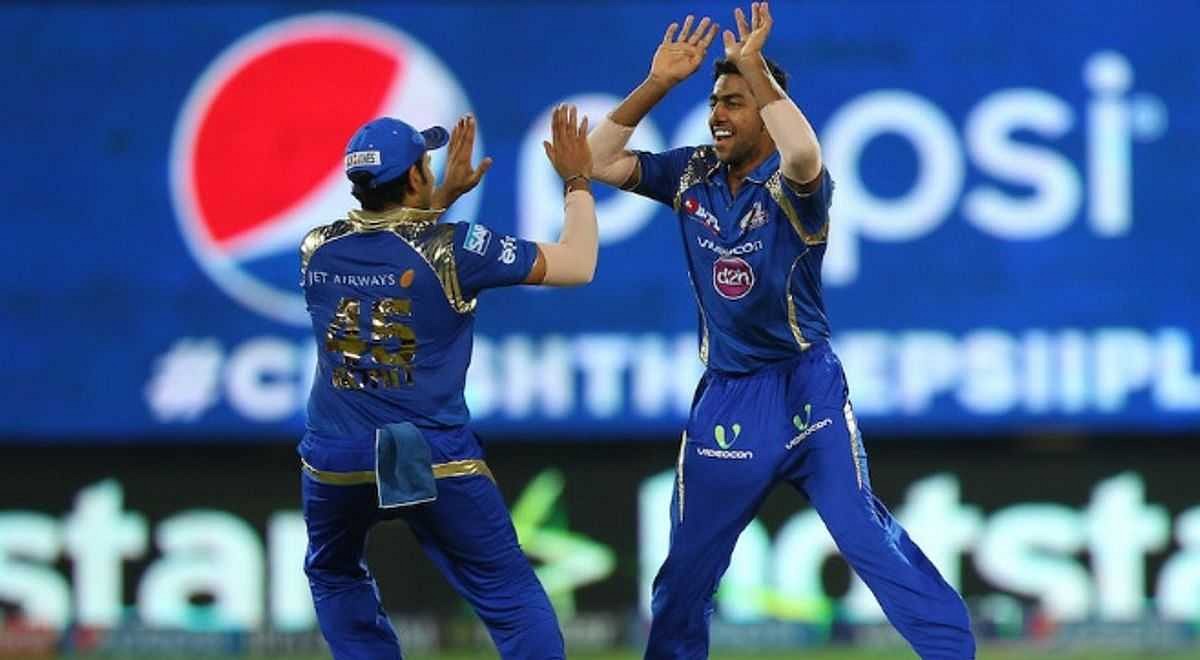 Suchith slams Mumbai Indians: The Karnataka all-rounder has expressed disappointment at his former IPL franchise.
Karnataka left-arm spinner Jagadeesha Suchith has expressed disappointment at his former IPL (Indian Premier League) franchise for neither giving him adequate number of opportunities nor releasing him.
Suchith rose into the limelight during his debut season with Indians where he picked 10 wickets in 13 matches at an average of 33.70, an economy rate of 8.64 and a strike rate of 23.40.
During the seventh match of the season against Kings XI Punjab at Mumbai, Suchith had scored an impressive 34* (21) with the help of four fours and two sixes even as Indians failed to chase 178 runs.
Having said that, Suchith got a lone opportunity in the following season and was soon completely left out. In a recent interview in The Hindu, Suchith didn't seem too happy about how he was handled by the franchise in 2016.
"Though I did well in 2015, I didn't get to play the first game in 2016. I was not even given a proper explanation as to why I wasn't a part of the XI. I played the second game (conceded 31 runs in two overs) where I didn't do well, and I never played again," Suchith was quoted as saying.
Suchith disclosed that the team management gave him the reason that the overseas batsmen (of Gujarat Lions) will find it difficult to play the 'new' Krunal Pandya. Indians' decision of 'trying out' Pandya ended up putting a halt to Suchith's IPL career.
[yuzo_related]
"Before the third game, the franchise said Krunal Pandya is new and the foreigners don't know how to play him as they wouldn't have seen him. They wanted to try out Krunal," he added.
The 25-year old cricketer also mentioned that he requested the team management to trade him with Delhi Capitals (then Delhi Daredevils) but his request was denied. After receiving assurance of being given more chances in 2017, Suchith warmed the bench throughout the season.
"Before the player retention for 2017, I had requested Rahul Sanghvi [Mumbai Indians team manager] to trade me to some other team. Delhi was interested in me. I wanted some game time.
"He refused to trade or put me back into the auction. He had convinced me that the franchise is going to back me and make me play but that didn't happen. The franchise was very keen on playing Krunal ahead of me. The communication was very limited between me and the officials," Suchith said.
Other than being ignored by Mumbai Indians, Suchith also saw the likes of Shreyas Gopal and Krishnappa Gowtham rising up the ranks for Karnataka. Recently, Karnataka play the above mentioned duo ahead of Suchith, something which further irks him.
"I sat out eight games last season, it was really hard. It was more of a challenge as I knew I had it in me to get wickets or do what Gowtham does, or what Shreyas does. I worked really hard with Raghuram Bhat [coach] in the off-season. As a cricketer, you can only prepare and be mentally ready. It is taxing for a player to wait. Before I played this season, I had to wait for around 14 games," Suchith concluded.
Read some of the latest Twitter reactions on IPL below:
#VIVOIPL 2018's Purple Cap winner sure had a 🔥 season with @lionsdenkxip!
Relive some of @aj191's greatest moments from last season at 8:30 AM and 10 PM on VIVO IPL Heroes: Best from the best on Star Sports 2/2HD/1 Hindi/1HD Hindi. #VIVOIPLOnStar pic.twitter.com/LrHav6fBRj

— Star Sports (@StarSportsIndia) January 29, 2019
Time and Tye(d) don't wait for batsmen to settle down! 😉

Watch some of @aj191's most memorable #VIVOIPL performances for @lionsdenkxip, today on VIVO IPL Heroes: Best from the best, on Star Sports. #VIVOIPLOnStar pic.twitter.com/TiHNybW7cW

— Star Sports (@StarSportsIndia) January 29, 2019
4th century in Twenty20 cricket for AB de Villiers – 3 in IPL, 1 in BPL.

ABD and Quinton de Kock are the only South African players with 4 centuries in Twenty20 cricket. #BPL2019 #DDvRR

— Sampath Bandarupalli (@SampathStats) January 28, 2019
India has too many good players for the World Cup. The final decision on the selection will be made by the injuries in the IPL.

— SAGAR (@sagarcasm) January 26, 2019
---
Share this article