Juan Mata reveals his number one intention with Manchester United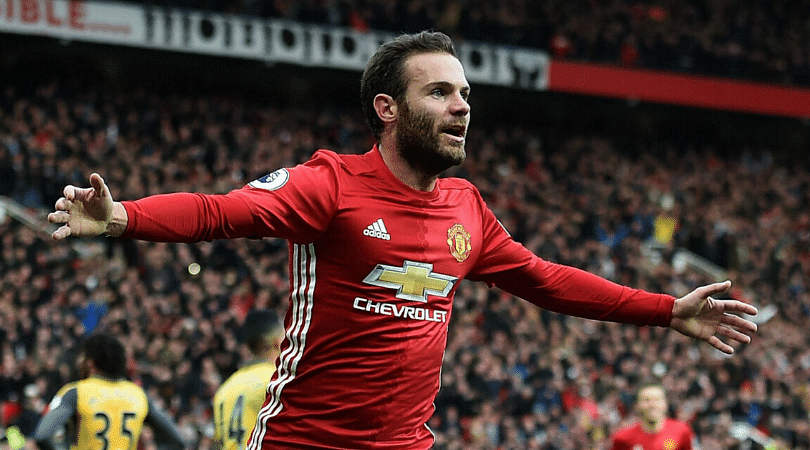 Juan Mata reveals his number one intention with Manchester United. The Spaniard has been a part of the club since January 2014.
Juan Mata has been an integral component of Manchester United since he joined the Red Devils in the 2014 January transfer window. In the years since, he has transformed into a leader in the dressing room and is among the players that the newcomers look up to.
Also read: Premier League players to revolt against plans to play behind closed doors
Mata has recorded almost 600 first team appearances in his career and has won several trophies on both the domestic and international front. He has in his trophy cabinet, the World Cup and the European Championship along with the Champions League and the Europa League.
However, there is still one title that has remained elusive and he hopes to win it with his current side.
Juan Mata reveals his number one intention with Manchester United
In an interview quoted by the Daily Mail, Juan Mata admitted that he wanted to lift the Premier League trophy one day with the Red Devils.
"I would love to win it and of course I want to win it before I finish playing" he said.
"David De Gea always tells me when he arrived here, I think they lost the Premier League by one point in the first season but in the second season they won. He told me it was incredible.
"And everything was red and it was just unbelievable. I'm counting the days to be able to do that.
"Maybe I will play until my 50s if needed but if I don't win it it's alright also. You know I'm not really obsessed about it, it would be very nice to have won almost everything.
"When people ask me: 'if you have to choose one?' it would be the Premier League."
Manchester United are currently 5th in the Premier League and are looking to secure a spot in the Champions League next season. Should the league continue, Liverpool look almost guaranteed to secure the title this season.
However, Mata's dream of securing the title with Manchester United may have to wait as the league has come to a standstill following the coronavirus crisis. It is currently unclear if there will be further disruptions to the schedule amid the ongoing coronavirus pandemic or/and what impact will it have on the next season.
Click here for more football news
---