Premier League players to revolt against plans to play behind closed doors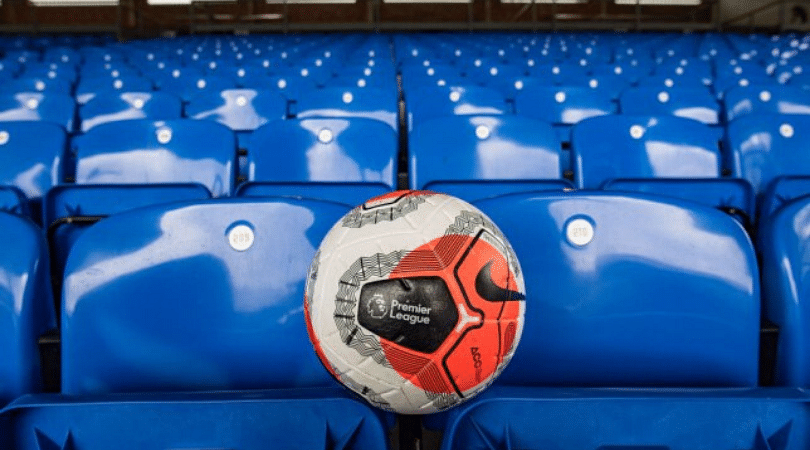 Premier League and football league players are set to revolt against plans to play behind closed doors in the month of May.
The war against coronavirus has begun in full swing in several countries including the UK. Prime minister Boris Johnson announced strict guidelines for the people of the nation to follow. They include but are not limited to stricter restrictions on the country with people only allowed out for essential shopping, medical needs, travel to work (only when essential), and one trip out for exercise a day.
Also read: Jose Mourinho helps deliver essential goods to the elderly amidst coronavirus crisis
The country is currently in a lockdown. Several sporting events have also been suspended including football which is currently in hiatus until April 30th. There has been talks of both the Premier League and the football league returning at the beginning of May with no fans allowed. However, it appears, that the players are not very keen on the idea.
Premier League players to revolt against plans to play behind closed doors
According to the Mirror, the players fear for their own safety amid strict Government warnings over social distancing. They believe that they would put their family in jeopardy if they become infected.
Additionally, they are worried about the extra strain it would place on emergency services with ambulances, paramedics and security, who would be needed at a time when they are already being stretched to the limit.
Last but not least, the players "do not want to play in empty stadiums with loyal fans being locked out."
If the Premier League is called off, the clubs stand to lose millions of pounds of television money from their huge tv deals. However, the FA could be left with no option if the players themselves refuse to turn up.
The footballers have already spoken to the Professional Footballers' Association about their concerns and the PFA will pass them on to the football authorities.
PFA chief executive Gordon Taylor said: "Players do have concerns and understandably so. It would not be our preferred option but everything has to be considered at the moment."
Click here for more football news
---
Share this article