Kate Cross missed run-out: Watch English cricketer makes fielding blunder vs West Indies Women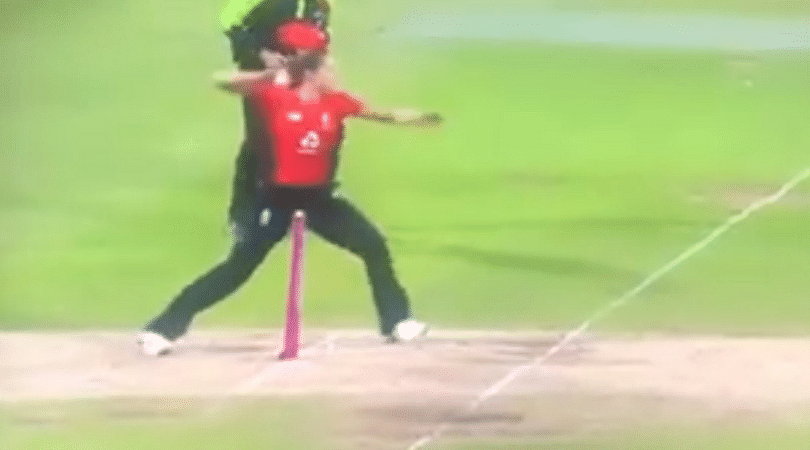 Kate Cross missed run-out: English bowler's colossal blunder sees her squander one of the easiest run-out chances on the ground.
Completing dominating West Indies in the second T20 of the three match series, the home side's performance was a clinical one, laden with perfect performances from top to bottom. However, despite everything done right by the hosts, a colossal piece of fielding blunder by bowler Kate Cross has dominated proceedings.
Coming onto bowl for her side, a massive brain fade by the bowler saw her squander the opportunity to pull off one of the easiest bit of fielding efforts.
After her delivery was jabbed on to the cover region on the offside, a quick piece of pick up and throw saw the ball being thrown right back at Cross at the non-striker's end. Going for a sharp single, the non-striker was out of her crease by a long distance but for some beleaguered reason, cross threw the ball back to the wicket-keeper.
In what is being billed as one of the most comical bit of fielding, a callous and surprising bit of decision making saw Cross end up on the wrong side of the news. Failing to read the game and spot the distance by which the batter was out of her crease, Cross threw the ball at the other end.
The video which has surfaced on Twitter ever since has drawn hilarious response from viewers with people terming it as one of the most calamitous bits of fielding efforts they had ever seen in the game.
Kate Cross missed run-out:
What happened in the match?
Loading embed tweet https://twitter.com/HarryEverett_14/status/1142174256668794880?ref_src=twsrc%5Etfw
Luckily for Cross who herself endured a torrid time, giving away 30 runs from 3 overs, the mix up and failure to pull off a regulation run-out didn't affect the course of the match.
Wiping the floor with West Indies for the umpteenth time, England walked all over them. Putting on a momentous 180-6 while batting first, England curtailed West Indies' run chase with wickets at regular intervals.
Failing to rectify their misdemeanours from the ODI series, West Indies collapsed like a house of cards to end their 20 overs at 138-9. The 42 run win for England saw them take a crucial 1-0 lead in the series and also make a rampant record in women's cricket by recording their 14 th straight win across all formats, the most by any side. Danielle Wyatt was named player of the match for her stellar effort of 81.
---