Kevin Owens is reportedly injured ahead of the Royal Rumble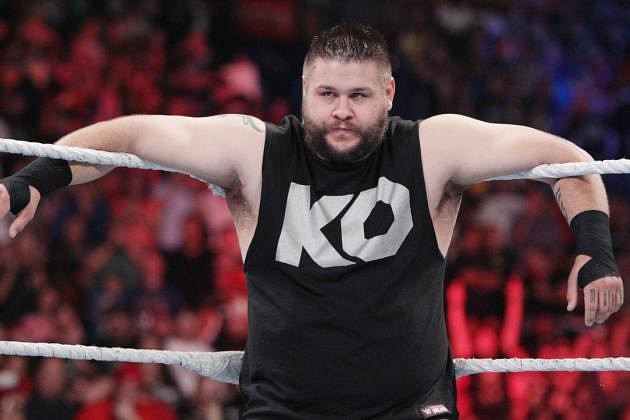 The burden of the WWE's rigorous schedule is seeming to get the better of the wrestlers as, after Jason Jordan, Dean Ambrose and Samoa Joe, "The Prizefighter" Kevin Owens is reportedly fighting off a back injury.
The injury was initially speculated when Owens was not a part of the recent live events for the company.
The injury can said to be confirmed after this week's edition of Smackdown where Owens tapped out to AJ Styles calf crusher in just a minute. The former Universal Champion did not take any bumps and was quick to tap out of The Phenomenal One's finisher much to everyone's shock.
The WWE played the injury with Owens missing the cannonball which led to the final sequence and the end of the match.
Watch the match here:
It was initially speculated that Owens would be in a tight race against time in order to stay fit at the Royal Rumble where he will face AJ Styles alongside Sami Zayn for the WWE Championship in a 2 on 1 handicap match.
But, it seems that is not the case as the Canadian star provided a positive update on his "comes and goes" back struggle and declared that he would be fit to fight for the WWE title.
In a backstage interview, when questioned his competing status for the event, Owens cheekily replied "Yep", in reference to the "YEP" movement he has introduced alongside his partner in crime, Sami Zayn.
Watch the interview here:
Stay tuned for more Royal Rumble and WrestleMania bits.
---