Leander Paes reveals his plans for the year 2017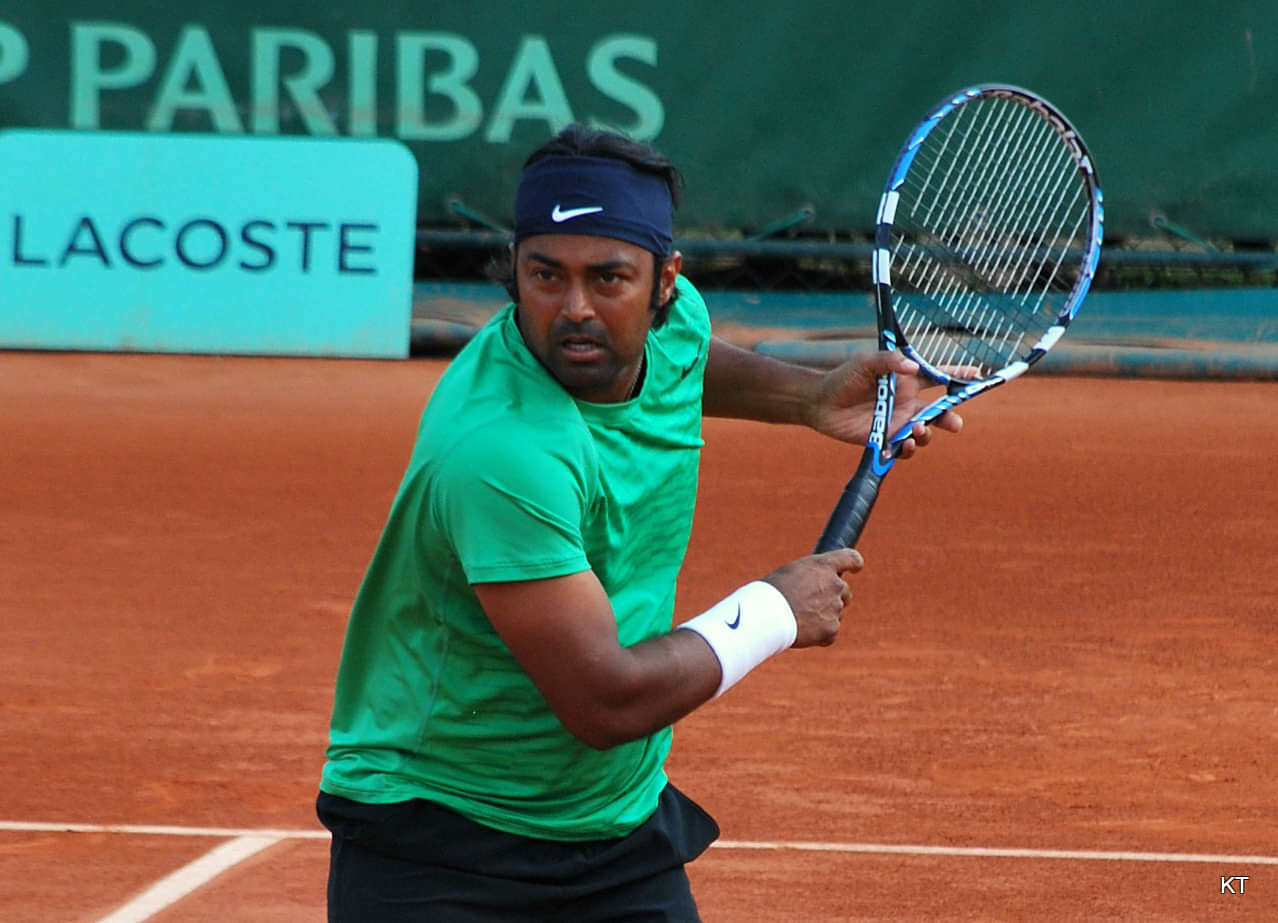 Leander Paes, arguably India's best tennis player ever, revealed his plans for the year 2017 and opened up about retirement, when he was talking at the felicitation ceremony of Hironmoy Chatterjee, the just appointed All India Tennis Association (AITA) secretary general. The 43 year old answered to some of the questions in the most optimistic and honest way. Here are some of his quotes:
On the year 2017:
"2017 will be a year of world records. There are couple of world records I want to achieve and that`s why I still go in there and put in the hard yards which at my age is not fun anymore like it was when I was 19"
On the year 2016:
"I have come to a point, especially at the French Open last year when I had won every single Grand Slam and the doubles and mixed doubles that there was to win and then came the French Open. That coupled with my singles medal in the Olympics, the showcase is complete. It really is.
The year 2016 was about winning the French Open and to get to the Olympics and be there in the best shape. Unfortunately it wasn`t such a great outing. The other goal I had for the year was to covet my eluding French Open"
About the lack of suitable doubles partner in the recent years:
"It`s been a tough few years in finding a new partner ever since Radek Stepanek whom I played with for three years. We were winning Grand Slams and that partnership was magical.
In the last few years I have really struggled to find a compatible partner that we can go out there and win Grand Slams. So in mixed doubles I am doing really well with Martina Hingis and we have a great understanding and camaraderie on and off the court and that`s why we win"
On the changing demands of men's doubles:
"In the men`s game, it has evolved now with lot of singles player playing, the ball`s getting heavier the court is going slower. You notice a lot of the doubles teams that are winning are also playing from the baseline. Serving and staying back, not necessarily serve and volley, the trajectory of the ball has changed a lot because of this big top spin ground strokes that they hit. So to find the right partner to adapt is something that is important.
"I am really looking forward to my new year in 2017 and trying to covet a few more Grand Slams."
About his retirement plans:
As of right now, I am very geared up and charged up to create a few more world records. I am ready to go into my off season training coming up in December for three weeks. I leave no stone unturned to prepare for something. I will get that record. That`s something I am training hard for."
"Winning Grand Slams has been one of the greatest experiences for me. It`s been a long journey since my first one in 1990 to now in 2016, many years have come and gone,"
Here's a toast to Leander Paes in appreciation of his achievements and hoping that his body stays intact giving him a few more years of competitive tennis.
---