Leander Paes withdraws from Asian Games 2018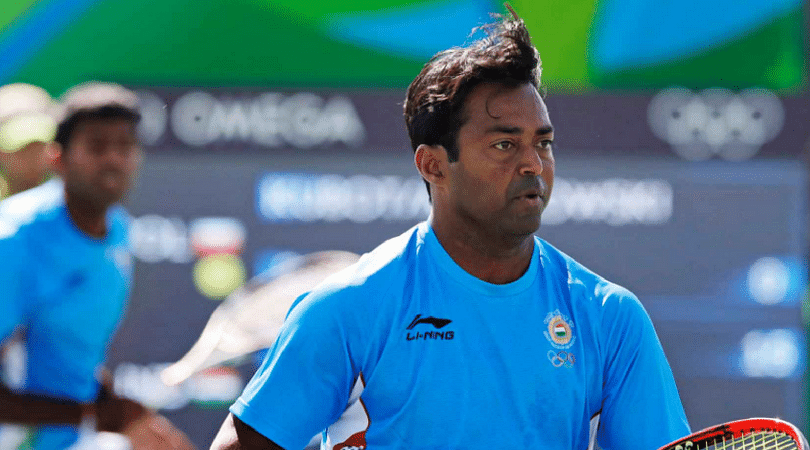 Indian tennis star Leander Paes withdraws from Asian Games, citing the failure in pairing with a specialist doubles player.
The quadrennial tournament of the Asian Games is back this year with Jakarta, the capital of Indonesia set to play as host city. The tournament is one of the most promising continental events. It is unfortunately set to miss the presence of the legendary tennis player Leander Paes.
The veteran tennis player official spoke about his withdrawal from the eighteenth edition of the Asian Games. He said that despite repeated requests with the AITA, he was not paired with a prominent and specialist player for the tennis doubles. Divij Sharan has been paired with Rohan Bopanna. With that pairing, the team's captain Zeeshan Ali was forced to put Sumit Nagal or Ramkumar Ramnathan.
#BREAKING #AsianGames2018 @Leander Paes pulls out of @asiangames2018: PTI

— TOI Sports (@toisports) August 16, 2018

He was teamed with the former youngster and has displayed discontent. Ramnathan is a singles player more often but also participates in the doubles but Nagal has been in pathetic form and lost his last nine matches.
Paes questioned the AITA's decision about not fielding two specialist ranked players together in a tournament of so much importance. He also spoke about Ramnathan's best shot being at the singles and not wanting to disturb his flow by introducing him to doubles.
"It is with a heavy heart that I have to say that I will not be playing the upcoming Asian Games in Indonesia," Paes said in a statement sent to PTI. "Despite my repeated requests, from so many weeks in advance, it is sad that we have not been able to put a doubles specialist in the team for credible second doubles pairing for the Asian Games.
Also read: India's medal prospects at the Asian Games 2018
Ramkumar Ramanathan is a very good player, and I would love to play doubles with him. But considering that he has a golden chance to win the singles medal, it is not fair to distract him from his best event," Paes said further in the statement.
Paes, however, asserted that his absence would not adversely affect India's chances.
"Rather than affecting the team's chances, I believe that my absence would only help the rest to play more events, be it doubles or mixed doubles," he said.
"I have been in constant touch with Captain Zeeshan Ali and have had long discussions with him with regard to Rohan Bopanna's injury. "I am happy to learn that Rohan has recovered and as such a doubles medal for India is almost assured. Without his availability, it wouldn't have been fair for me to withdraw as that may have impacted a possible gold from tennis."
---