Lionel Messi wants Barcelona to re-sign Thiago Alacantra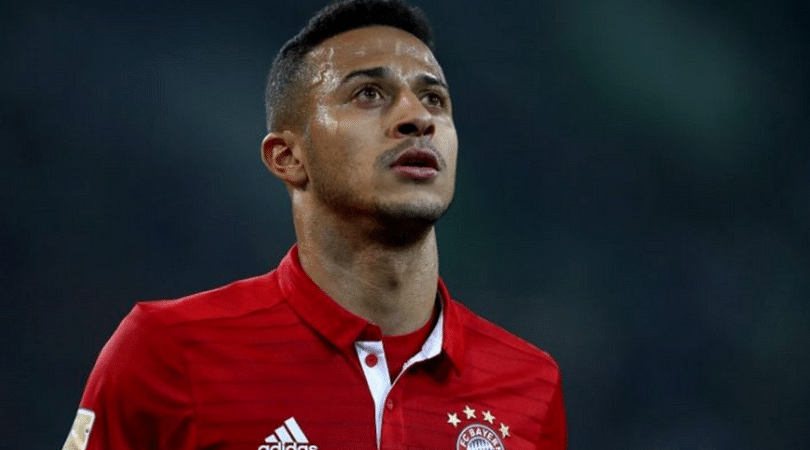 Barcelona are looking to strengthen their side next season as they have been devoid of Champions League glory for sometime now.
With Iniesta having left for Japan, a midfield void has been created which will need to be addressed at the earliest.
While Coutinho could fit into that role admirably, Barcelona are on the lookout for more midfield options in order to bolster their midfield.
Thiago Alacantra has been put on sale by Bayern Munich and according to reports in Sport, Lionel Messi and the Barcelona dressing room have asked Barcelona to re-sign the former Barcelona star.
Alacantra was a little immature during his time at Barcelona, and was thus off loaded a few years back. However, he has matured into this brilliant midfielder now, one who shows a lot of composure on the ball and is able to affect play.
If Alacantra returns to the Nou Camp, Coutinho could be used in a more advanced role, thus giving Barcelona's attack further impetus.
Reports state that Bayern have an asking price of 80 million euros, but it is up for negotiation and thus a deal in the range of 50 million euros is expected to go through if all stakeholders reach an agreement.
Barcelona have had issues in Europe for some years now and are on the lookout for a few replacements to strengthen their side. If they manage to get Alacantra in, a lot of their midfield issues will be taken care of and they can feel a little secure with respect to their pursuit of European glory.
---
Share this article