Lodha committee rejects BCCI claims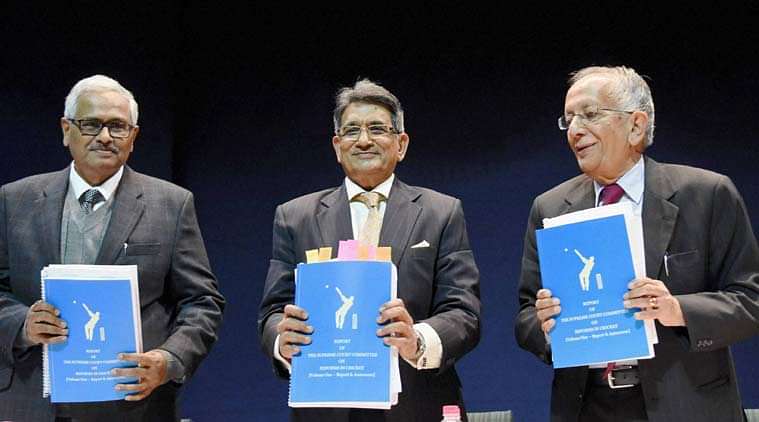 The Lodha Committee has refuted allegations that they ordered BCCI's accounts to be frozen. A statement by the Lodha committee rejects BCCI claims. Instead they have asked for 2 specific payments from the board to its state associations to be stopped.
This was in response to newspapers reports that quoted a BCCI official saying that the remainder of the New Zealand series would have to be cancelled. The official alleged that this was because its bank accounts had been frozen by a directive from the Lodha Committee.
The Lodha Committee's stance was backed by reports that New Zealand Cricket (NZC) had not received any communication from the BCCI regarding the cancellation of the remaining fixtures.
The communication, in question, had been sent via email by the Lodha Committee to two Indian banks on Monday. It had made no mention of BCCI accounts. Instead the email directed the banks to stop two specific payments from the BCCI to its state associations.
Lodha Committee Secretary, Gopal Sankaranarayanan, revealed that the Committee's concern with those payments was that they didn't want huge sums of money being transferred from the BCCI accounts overnight. The amounts were reported to be as large as INR 500 crore.
Earlier on August 31, the Lodha Committee had issued a directive to the BCCI asking them not to take decisions that were not routine. In the committee's opinion, the disbursement of the funds was not routine.
On October 6, the Supreme Court of India is likely to hear the BCCI's response to the Lodha Committee's status report. This is with regard to the Indian board implementing the committee's recommendations that were passed by a court order on July 18.
In an earlier status report on September 28, the Lodha Committee had asked the Supreme Court to "supersede" the BCCI's top officials with "immediate effect". This was because they had not complied with the committee's timelines and were impeding the implementation of the recommendations. The court had reacted sternly, telling the BCCI to "fall in line" and that it had a week to respond.
This drama doesn't seem to be ending anytime soon. Cricket lovers in India and abroad would have to just wait and watch.
---