McLaren face revolt from staff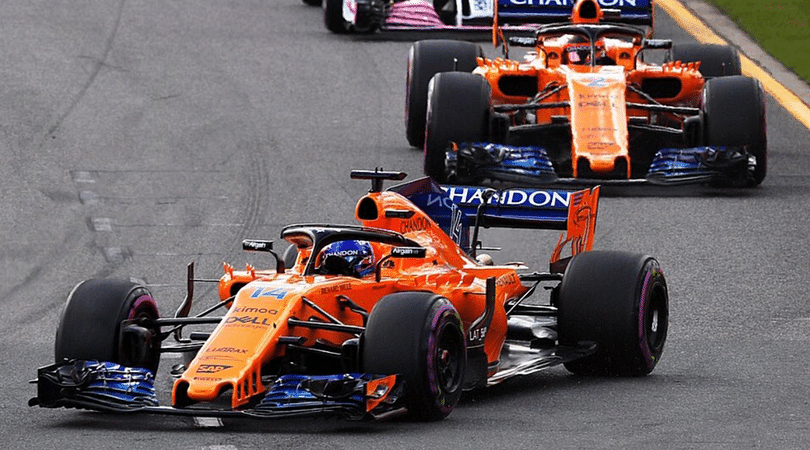 McLaren's form has been better than last year after a switch from Honda to Renault, but it seems like all is not well behind the scenes for the Woking based team.
According to reports in Daily Mail, McLaren's staff has decided to revolt against the top management and are also forming a 'union' of sorts to approach former boss Martin Whitmarsh in order to iron out the problems in the functioning of the team.
The reason for this revolt is apparently Eric Boullier's post-race debrief where in he suggested that they couldn't figure out a reason for the car's lack of performance.
The shop floor members were infuriated by Boullier's comments and wanted answers from the top management.
"Enough is enough," said one source.
"A delegation is being pulled together." the source added.
Whitmarsh is well respected in the McLaren set up and is also closely connected with McLaren owner French-Saudi Arabian billionaire Mansour Ojjeh.
He made a surprise visit to the paddock during the Spanish GP and expressed his concerns over what the team had become in the past few years. He suggested that a new approach was needed in order to help McLaren reach the top again.
"I piled in a little bit," said Whitmarsh.
"I love the team and I am desperately sad to see what it has become.
"It needs a big change of approach. There is too much politics between the main figures. I think a number of them have to go. I have explained my view to Mansour and it is for the shareholders to decide what to do.
"The team used to be all about winning in Formula One. Now they are looking at other avenues — going to race in IndyCar and Le Mans, for example. They are great things in themselves, but McLaren going in that direction, rather than making grand prix racing their sole priority, makes me shudder.
"I live locally and I bump into friends who work at McLaren. They are disappointed with what is happening and remonstrate with me." he added.
Reports also suggest that Boullier is having a tough time controlling the dressing room.
McLaren's senior engineer  Tim Goss's departure appalled Whitmarsh, who feels that Goss had a brilliant F1 intellect.
Tim Goss's departure pitched me over the edge,' said Whitmarsh
"Tim has a fantastic intellect, and is a hard-working, non-political, value-adding member of the team. He was scapegoated. He may not have all the answers, but he would work on a solution from first principles." he concluded
---