Messi tells Ronaldo that he deserved to win the best player award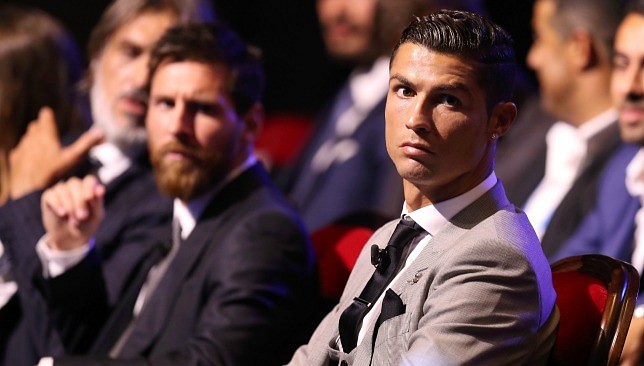 For the last ten years, Cristiano Ronaldo and Lionel Messi have dominated the world of football as the pair have taken the game to another level all together.
After a decade of comparisons between the two of them, Ronaldo's latest triumph at the FIFA Player of the Year awards gave everyone a sense of closure.
While the Ballon d'Or winner will be announced in a few weeks time, we can safely say that Cristiano will scoop that one up as well taking his total to five and equally Messi's number of Ballon d'Ors.
It is quite incredible that the two of them have split the Ballon d'Or awards for the last decade, as the never ending debate of who is the better of the two does not seem likely to be ever answered. While football purists claim that Messi is simply a better footballer, Ronaldo's goal scoring record is just unbelievable.
While their fans will always fight for their hero, the two footballing gods have developed a friendly relationship over the years. Things did not start off this way, and the pair were not on talking terms around five years around.
But things have thawed over time, and now both of them have been quite friendly with each other on public occasions. Even at the last FIFA Player of the Year awards, Messi greeted Ronaldo and his son quite warmly.
Messi had even told Ronaldo that he deserved to win the award, to which Ronaldo graciously replied that Messi did not need any award to be recognized as one of the greatest to have played the game.
After the match, journalists quizzed Ronaldo about Messi to which the Portuguese was once again gracious in his reply.
Ronaldo was asked "is this the end of the Messi era?"
His response: "No, it is not. Because Messi and I live in the same era."
---