Denny Hamlin Not Afraid of Wearing NASCAR Villain Hat: "Living Hell for You"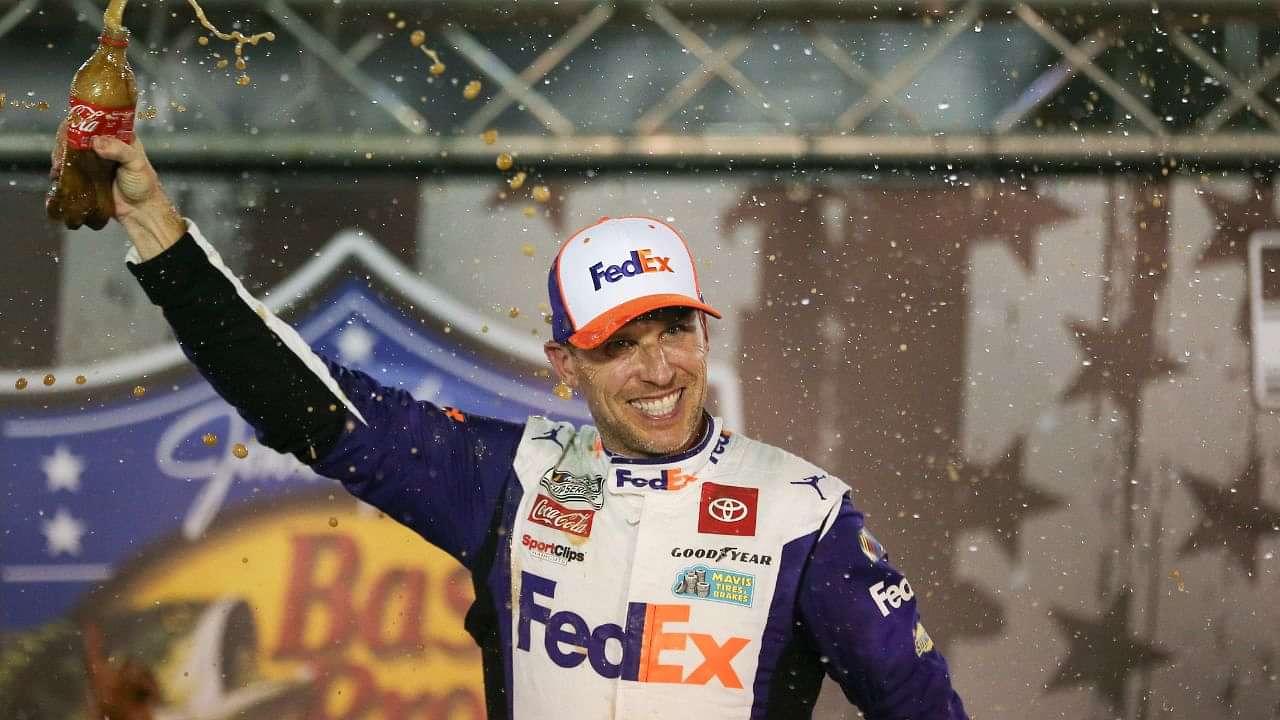 Since the incident with Kyle Larson at Pocono, Denny Hamlin appears to have been energized by the negative attention directed toward him. While some drivers might be affected and even upset by the animosity, the Joe Gibbs Racing driver seems to be relishing it instead.
Recently, while speaking about this on his podcast, Actions Detrimental, Hamlin took his time to explain why he is feeding off this wave and how he is prepared to be the villain of NASCAR, especially for the people who dislike him.
Denny Hamlin explains his NASCAR Villain Arc plans

While speaking on his podcast following the win at Bristol, Hamlin stated, "I'm feeding off of it because I am proving so many people wrong… It's like all I want to do at this point is you know if you root against me, I just want to make these next seven weeks a living hell for you. I do. I just, I want to live in the misery of you watching us run well."
He later added, "Right now, am I feeding into it? The villain stuff, absolutely 100%. Because I've got some confidence. Our team is running well. And you know, it just seems like now, Jared has done some work on social media that's fed these people and boos. And like you just keep that they're getting louder and they're getting more but we're also getting more cheers than ever."
Later on, Hamlin and his co-host also addressed how the reaction amongst the crowd had been changing. Earlier he would get the middle finger from the crowd after a win, but now things have seemingly changed for the better.
Hamlin explains why he loves his villain-era
Speaking further into the podcast, Hamlin elaborated, "This is from the bottom of my heart, truth is that I'm not trying to get more fans. But I love the back and forth. I mean… Anybody that plays in my basketball league or golf league."
"I love talking sh*t to people. I, you know, I just do it's fun for me. And it's to me there's a mental aspect of it that I'm just self-motivating myself through doing it."
Hamlin further expressed that the recent events have been helping him improve and he is currently in a good place. He also mentioned that the situation, which began with Kyle Larson at Pocono, has now taken on a life of its own and that he's enjoying it. The JGR driver concluded by stating that he hopes that they can continue the momentum and keep the fun going.
---