Nasser Hussain puzzled by Dhoni's knock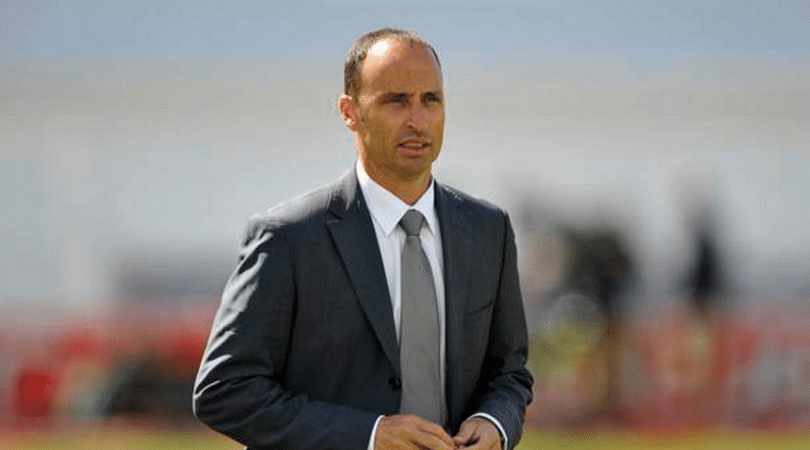 Cricketer turned commentator Nasser Hussain had a lot say about veteran Indian cricketer M S Dhoni on Sky Sports Cricket yesterday.
Its a story of ages as soon as a team gets defeated people around the world start the blame game.
Unfortunately, Mahendra Singh Dhoni has been part of this game, far too often. Ex English captain Nasser Hussain was doing same yesterday, after India's heavy defeat against England in 2nd ODI.
There were numerous reasons for India's defeat yesterday.  
Eoin Morgan reading the pitch correctly and batting first, India's over-reliance on top 3 batsmen and all of them failing yesterday, or India's over-reliance on spinners who were not able to close the game yesterday; all these 3 reasons were probably the biggest factor in India losing yesterday
Nasser Hussain though was very critical of Dhoni's slow innings. He felt that Dhoni took a little too much time to get going in the middle and never really tried to hit out his way out of trouble.
"I thought it was a very odd inning from the greatest-ever finisher in white-ball cricket," said Hussain on Sky Sports Cricket.
"This is the same bloke that in the 2011 World Cup final promoted himself up the order to whack the ball out of the ground and see them beat Sri Lanka in Mumbai."
"Dhoni, more recently, has taken longer to get going, especially when spin is on, so I wasn't surprised by his start, especially against the leg-spin of Adil Rashid. But I was surprised he never really played a shot in anger until he got out. Who are we to criticise MS Dhoni? But, I'd rather India have gone down with a bit of a fight than a whimper." he added.
Later Hussain even took a dig at Indian skipper Virat Kohli by suggesting that his backing of Dhoni's slow innings on the basis of avoiding heavy runs defeat was whimsical and unworthy.
"I wasn't surprised at all by captain Virat Kohli's answer at the presentation, saying Dhoni cops a bit of unfair criticism. Believe me, in this Indian side, the regime and culture are you do not criticise your 'seniors' as they call them." Hussain concluded. 
---