324lbs Shaquille O'Neal Lost 5.6% Body Fat While Gaining 5.8lbs of Muscle as he Wants to be a Underwear Model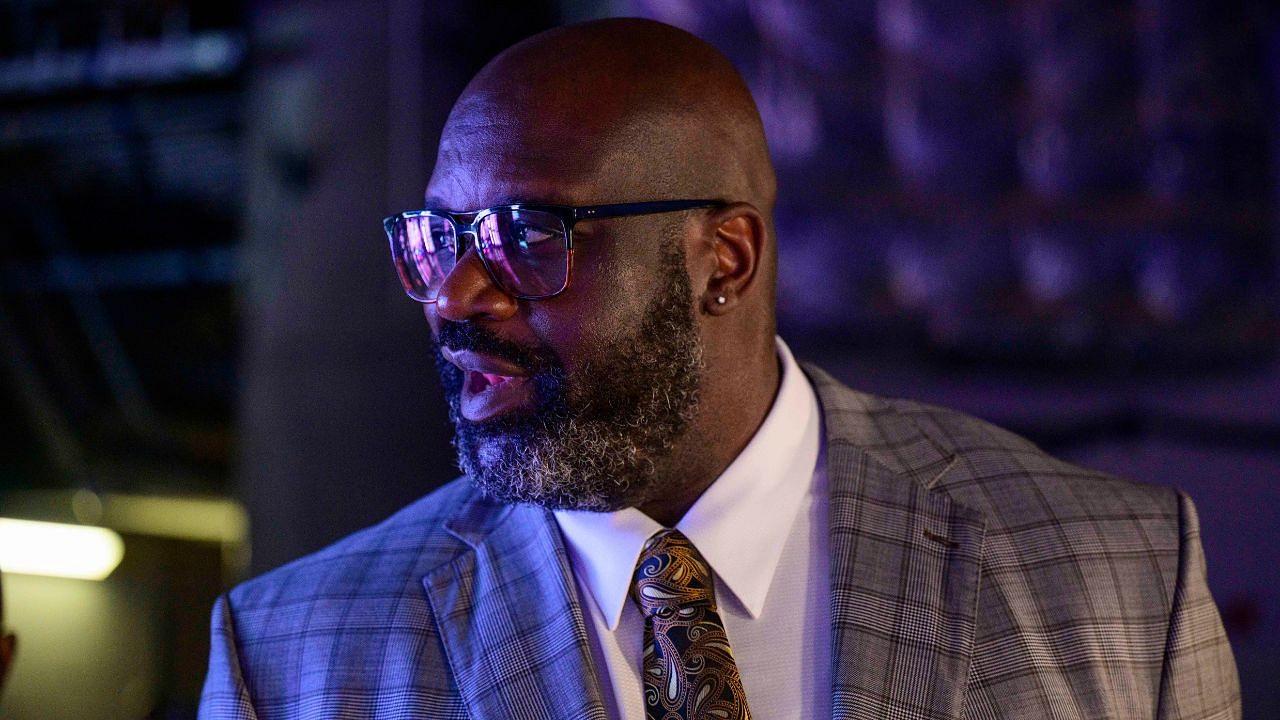 Shaquille O'Neal is a Lakers legend, NBA Hall of Famer, broadcasting guru, and a freak of nature. Standing 7 ft tall, he is a giant of a man. And as a result, he also weighs a ton. Well, not literally.
Shaq's weight has been a topic of hot discussion. Throughout his entire career, there were questions surrounding his ability to move and his fluctuating weight.
Kobe Bryant was notoriously furious with Shaq because he couldn't maintain his weight, causing his game to diminish in quality. And while he was still putting up ridiculous numbers, it wasn't quite enough to win more.
After retirement and especially during the pandemic, the Big Diesel claimed to have gained a ton of weight. The weight that has since been shed, was done with a lot of pomp and show. He documented his journey quite well. And now, the claims are that weight loss is suspicious.
Also read: Dwyane Wade Enlisted Black Belt Martial Arts Trainer in 2011 After Demoralizing Finals Loss To Dirk Nowitzki and Co
"Shaq lost 5.6% body fat all while gaining 5.8lbs of muscle."

I'm speechless 😂

But what makes a Before and After like this so powerful? You can't argue with it.

They literally *show* you results

Plus 7M bottles sold and "patent-protected"…how could it possibly not work? pic.twitter.com/yjkmIGcnWL

— Direct Response with DMoney (@SalesWithDMoney) January 21, 2023
Shaquille O'Neal gained muscle while losing body fat
Biology cannot differ for humans, no matter how supernatural they are. So, when Shaq started promoting GF-9, a supplement that claims to increase human growth hormone production in your body, there would be raised eyebrows.
Not that O'Neal has never promoted a sketchy product before, but that this one is just plain weird. A supplement that says it will help cut down body fat while increasing muscle mass?  Have the laws of biological science been altered?
What's worse is the result. Shaquille O'Neal is the archetype and he apparently lost 5.6% in body fat all the while gaining 5.8 lbs.
Also read: Is Damian Lillard Playing Tonight Vs Spurs? Availability Report On 6x Blazers All-Star Following Abysmal Lakers Loss
GF-9: Hoax or the real deal?
That's the question that is on our minds. Promotion aside, the company has sold over 7 million bottles. So how legitimate are they?
Just read through this thread on Twitter to find out.
Did I just stumble upon the most INSANE DR offer of all time?

-$99 fruit punch powder
-claims to raise HGH levels by 700%
-endorsed by Shaq
-contains catnip(?)

Pretty ridiculous, but they've made 7 MILLION sales!

So let's take a closer look — this is gonna be a lot of fun⬇️🧵 pic.twitter.com/u43w6ClLJq

— Direct Response with DMoney (@SalesWithDMoney) January 21, 2023
Overall, we don't vouch for the legitimacy of the product, and knowing Shaquille O'Neal, chances are he probably didn't even use it. Given his wealth, he would have gone about the weight loss in a much more strategic manner, one that normal people simply cannot afford to do.
Also read: "Teams fouling me is almost a sign of respect": Nic Claxton Channelizes Inner Shaquille O'Neal As a Reaction to 15 Free Throw Attempts vs Warriors
---
Share this article