"A shot against Andrew Wiggins is equivalent to an open shot": Crazy stat from 2017 exposes Warriors forward's lackluster defense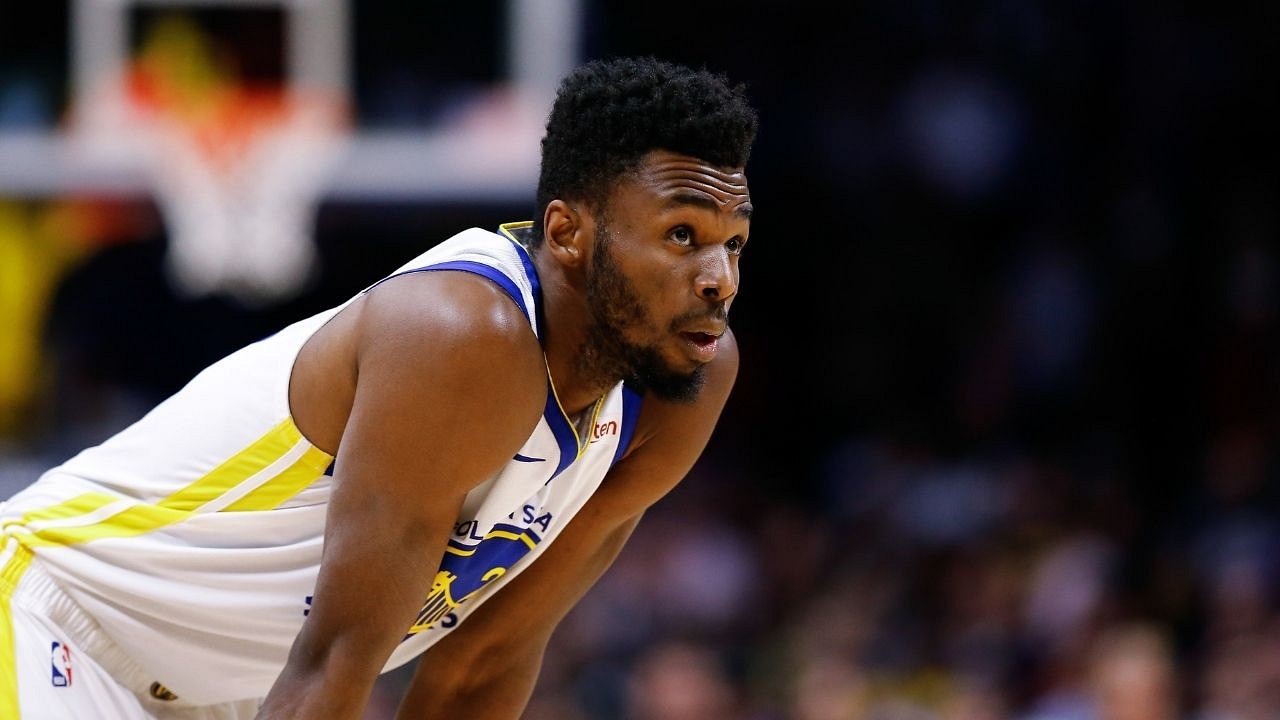 Andrew Wiggins was the no. 1 draft pick in the 2014 NBA Draft. Into the 7th season of his career, it is safe to classify him as a bust.
It is rare for Wiggins to ever be truly effective as an offensive player. Wiggins has a career average of 44.1% on his field goal attempts. He shoots about 2% lower than league average from the 3-point line 33.1%.
Couple this with his lackluster defensive motor and instincts, and you get a player who seems only to be getting by on his athletic talents. Wiggins was said to have a vertical leap of 44 inches when drafted, but we've rarely seen him use it to good effect.
Also Read: Is James Harden playing tonight vs Trail Blazers? Rockets release Covid-19 isolation report for game against Damian Lillard and co
Wiggins has shot a pathetic 29.4% through games against the Bucks and the Nets. The Warriors have lost their first 2 games by a combined 65 points. The last time a team lost both of its opening matches by over 25 was another Warriors in the 80s.
Why is Andrew Wiggins such a bad defender?
In 2017, FiveThirtyEight had done an in-depth article on why Wiggins is such a bad defender. At one point, Wiggins had the worst Defensive RPM in the entire NBA through his third season in the league. This should have been a red flag, but Timberwolves owner offered him a max extension anyway.
For Cavs people who hated the Kevin Love trade in 2014, Andrew Wiggins named NBA's worst defender, per @FiveThirtyEight

— Greg Swartz (@GregSwartzBR) June 28, 2017
Also Read: 'Bronny James will be with Larsa Pippen in 6 years': Fans troll LeBron James's son for shooting his shot with Scottie Pippen's wife
According to the FiveThirtyEight article in question:
"Possession by possession, there are a few defenders who are as bad as Wiggins. When Wiggins contests a shot, opponents have a 56.1 eFG%; when they are unguarded, they have a 56.4 eFG%. Fundamentally, getting a shot up against Andrew Wiggins is the same as getting an open shot."
This illustrates just how damning the problems with Wiggins are on both ends of the floor. The Warriors should look elsewhere if they want somebody to support Steph this season.
---