"A Slap in the Face": After a Drop of $10 Million in his Paycheck, Shaquille O'Neal Once Threatened to Leave the Lakers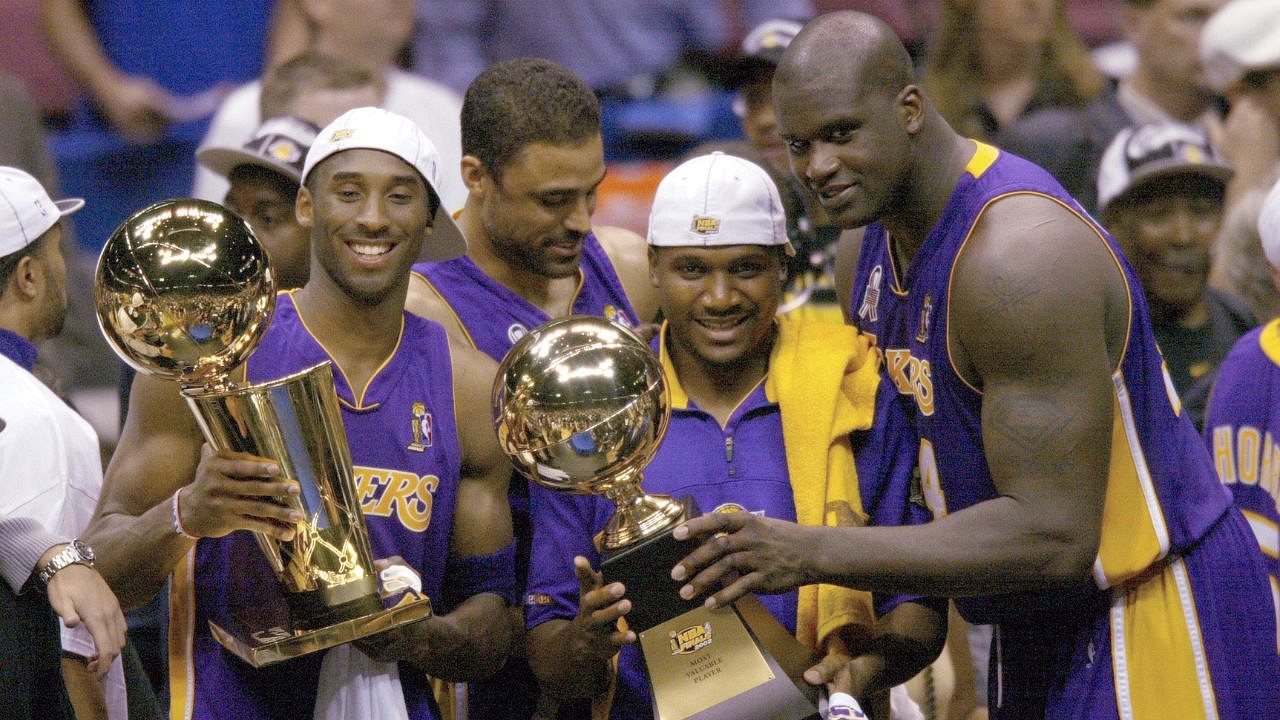 Shaquille O'Neal is undoubtedly one of the greatest players in NBA history. He certainly is in the conversation of the greatest big man of all time. Standing at 7'1″ and weighing 325 pounds, Shaq dominated the league for 19 seasons, leaving both teammates and opponents alike in awe of his strength and ability.
The Big Aristotle played for six teams over the course of his career. The Magic, Heat, Suns, Cavaliers, and Celtics were all fine teams. But, it was with the Los Angeles Lakers that he found the most success. After all, he averaged a whopping 27 points, 12 rebounds, and three blocks in California, en route to winning an MVP and three NBA Championships.
Yet, despite all his contributions to the Laker organization, Shaq found himself being offered a lowball contract extension in 2003. Something that inevitably led to his departure from the franchise.
Shaquille O'Neal threatened to leave the Lakers after they offered him a disrespectful two-year contract extension
Magic Johnson and Kobe Bryant are widely considered the two greatest players in LA Laker history. However, from 1996 to 2004, the Lake Show revolved around Shaquille O'Neal.
Big Diesel was the heart and soul of the purple and gold. Not only was he an MVP-caliber player, but he also helped put up three banners for the Lakers in the Staples Center.
That is why, in the summer of 2003, Shaq was both shocked, and disappointed and felt disrespected when he was handed a two-year $21 million contract offer. A contract that was $10 million less than his previous one, and a contract that showed the Lakers' decision not to commit to him. And, as he described in Shaq Uncut, he was ready to be traded.
"By February, our negotiations with the Lakers were at an impasse. They were offering two years at $21 million a season, and that wasn't going to work. After I won three championships and three Finals MVPs, they wanted me to take a $10 million pay cut—and they were willing to guarantee only two years. Now, did I start acting crazy? I suppose I did. But their approach was a slap in the face. It was a sign of disrespect. Deep down, I knew I could get the money somewhere else. Perry told them if their offer didn't improve, I would be asking for a trade that summer."
12 years ago today, Shaq was traded from the Los Angeles Lakers to the Miami Heat #TBT pic.twitter.com/iNpf3alleh

— Bleacher Report (@BleacherReport) July 14, 2016
A year later, O'Neal cashed in on his threat. After refusing to sign the "subpar" contract extension from the Lakers, he was traded to the Miami Heat.
Shaq continued to find success even after departing from the Lakers
Shaquille O'Neal's departure from the LA Lakers was a sad one. After all, it led to the break up of perhaps the most dynamic duo the NBA had ever seen. The duo of Shaq and Kobe was no more. But, this led to the formation of a new duo, the duo of D-Wade and Shaq. A duo that managed to capture an NBA Championship together in 2006.
On this date in history (2006) Dwyane Wade & Shaq won the 1st NBA Championship for the Miami Heat.

After losing the 1st two games to the Mavs, Wade scored 42, 36, 43 & 36 in the Heat's four straight wins. pic.twitter.com/u9QVyZk9JM

— Ballislife.com (@Ballislife) June 20, 2018
Safe to say, in hindsight, Diesel made the right decision when he decided to leave the sunny beaches of Los Angeles for the equally sunny beaches of Miami.
---
Share this article