Accused of Hiding in his 76,000 Sq Ft Mansion, Shaquille O'Neal Actually Underwent Hip Surgery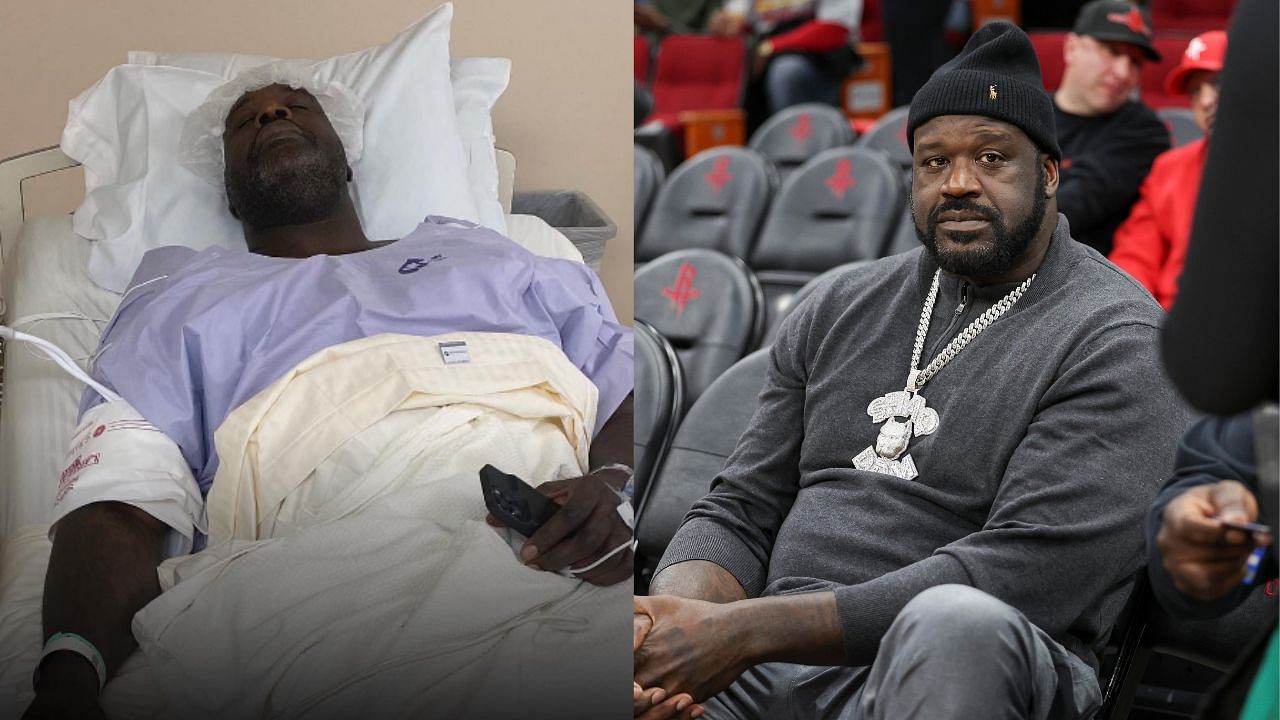 Shaquille O'Neal, despite his appearance, is growing older by the day. The 7ft 1″ giant turned 51 on March 6th. Father time is reportedly impacting O'Neal's physical health now.
A recent report suggests the Los Angeles Lakers legend underwent a surgical procedure recently. The news comes just days after Shaq was accused of hiding in his house to protect himself from the lawsuit. However, the reports of his hip surgery may question the previous reports.
Also read: "Michael Jordan Couldn't Let LeBron James Have His Moment": 2/3/23 Featuring His Highlights On ESPN Has NBA Twitter In A Stir
Shaquille O'Neal allegedly underwent hip surgery
Shaq was one of the biggest promoters of the Crypto Exchange. With the crash and eventual debt on FTX, O'Neal was also sued for promoting the exchange and persuading customers to use FTX as their exchange platform. However, attorneys who sued O'Neal couldn't hand him over the papers because of his unavailability.
After Forbes reviewed these emails and published a report, O'Neal was thought to have been hiding in his 76,000 sq ft mansion to protect himself from the lawsuit. However, there is now a possibility that O'Neal may just have undergone hip surgery and was unavailable because of it.
Instagram page Shaq news and RaphouseTV's official Twitter page claimed that Shaq had undergone hip surgery. The report was followed by an image of O'Neal in what seems to be a hospital bed. However, there is no other information regarding the matter at the moment. We cannot ascertain whether the surgery happened recently and was the reason Shaquille O'Neal had been unavailable to the attorneys.
SHAQ recently had a successful hip surgery pic.twitter.com/Fl5xKvy07g

— Raphousetv (RHTV) (@raphousetv2) March 15, 2023
Although in case the two events happened around the same timeline, then Shaq has a brilliant alibi. Not only will he be able to defend himself but also justify being unable to respond to the reports and accusations. That being said, hopefully, Shaq's surgery was successful. In all fairness, this isn't O'neal's first rodeo. He has survived a few surgeries during his career.
Shaq has had a few surgeries in the past
Before the 2002-03 season, O'Neal was troubled by his big toe. After months of managing the injury, O'Neal finally decided to have surgery in September of 2002. Though it was successful, the surgery cost Shaq 12 games. He had another surgery in 2006 for his knees that kept him out of action for almost two months.
He had another surgery on his thumb in March of 2010 while playing for the Phoenix Suns. Shaq ended up missing the rest of the season because of it. Shaquille played just one more season with the Boston Celtics and then retired. In conclusion, Shaq has usually gotten back from his surgeries as strong as before. It's safe to assume this alleged hip surgery will not stop the Big Aristotle for too long.
Also read: "Don't Trust Anthony Davis to be Consistent": Shannon Sharpe Doubts LeBron James' Return Will Improve Lakers Chances
---
Share this article