"Don't Trust Anthony Davis to be Consistent": Shannon Sharpe Doubts LeBron James' Return Will Improve Lakers Chances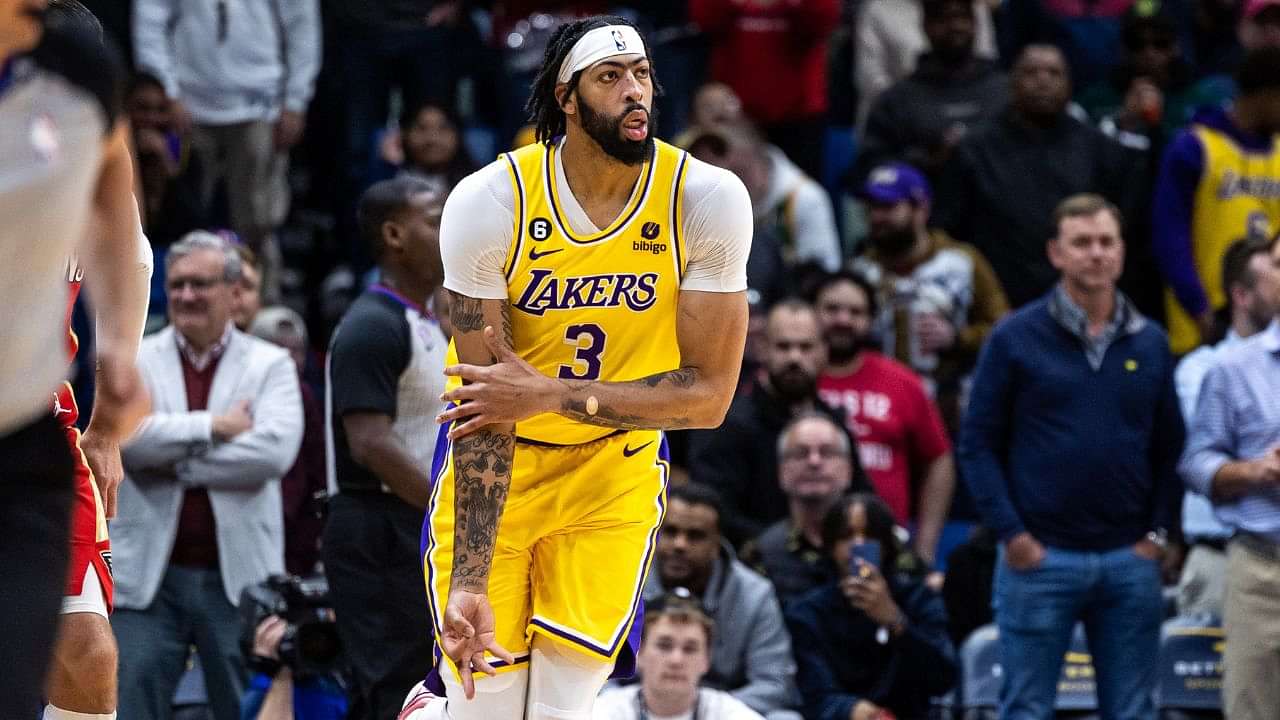 The Los Angeles Lakers managed to win yet another game in the absence of LeBron James. After sustaining a tough 108-112 loss against the New York Knicks, Anthony Davis and co. played much better basketball.
Leading the contest for the entire duration of the clash, the Purple & Gold were clearly the more dominant side right from tip-off.
While the likes of Malik Beasley (24 points), D'Angelo Russell (17/5/3), and Austin Reaves (14/4/5) had some valuable contributions, it was LAL's 6-foot-10 big man who was the star of the night.
In the 33:19 minutes of playing time, the Brow recorded a 35-point, 17-rebound double-double.
Loading embed tweet https://twitter.com/NBA/status/1635883530084311040?ref_src=twsrc%5Etfw
Despite having a historic performance, Shannon Sharpe criticized the former Kentucky Wildcat for being "inconsistent".
Also Read: Anthony Davis Described His Mindset Before 35-Point Double-Double Over Pelicans
"Don't have the confidence that Anthony Davis is gonna be consistent": Shannon Sharpe
In the latest episode of "UNDISPUTED", analyst Shannon Sharpe attacked the 30-year-old despite his sensational outing.
When asked whether or not the Lakers could be contenders with LeBron James back in the lineup, Sharpe chose to attack the 8-time All-Star's inconsistency.
Stating that the 4-time All-NBA recorded an 8-point, 9-rebound outing a few days prior to the recent-most double-double, the 54-year-old said:
"You saw the 35 (points) and 17 (rebounds). But, what did you see on Friday night? You saw 8 (points) and 9 (rebounds). How does a man go from 8 & 9 to 35 & 17?!
I just don't have the confidence that AD is gonna be consistent and that's what you need. Like he was his first year here, every playoff game you could count on AD to give you 26 (points) and 12 (rebounds). And now I pray he give me that."
Loading embed tweet https://twitter.com/undisputed/status/1636017308249497600?ref_src=twsrc%5Etfw
Contrary to what Shannon believes, AD is quite in-form. A healthy LBJ added to the lineup would make the LA-based franchise a team no powerhouse would want to face.
AD's stats from the 2022-2023 season
After having a slow start to his 11th professional campaign, Anthony Davis has stepped up since King James' injury.
While the 4-time All-Defensive member has been averaging 26.1 points, 12.6 rebounds, 2.1 blocks, and 2.5 assists per game.
Ever since the NBA's all-time scoring leader went down with a foot injury, AD has lodged 27.8 points, 13.7 rebounds, and 2.2 blocks per game.
Also Read: Known for Hating Active Big Men, Shaquille O'Neal Shockingly Praises Anthony Davis For Breaking His Record
---