"Air Jordan 11 Concords are top 3 all-time": LeBron James endorses Michael Jordan's Space Jam shoes that he famously used against the Monstars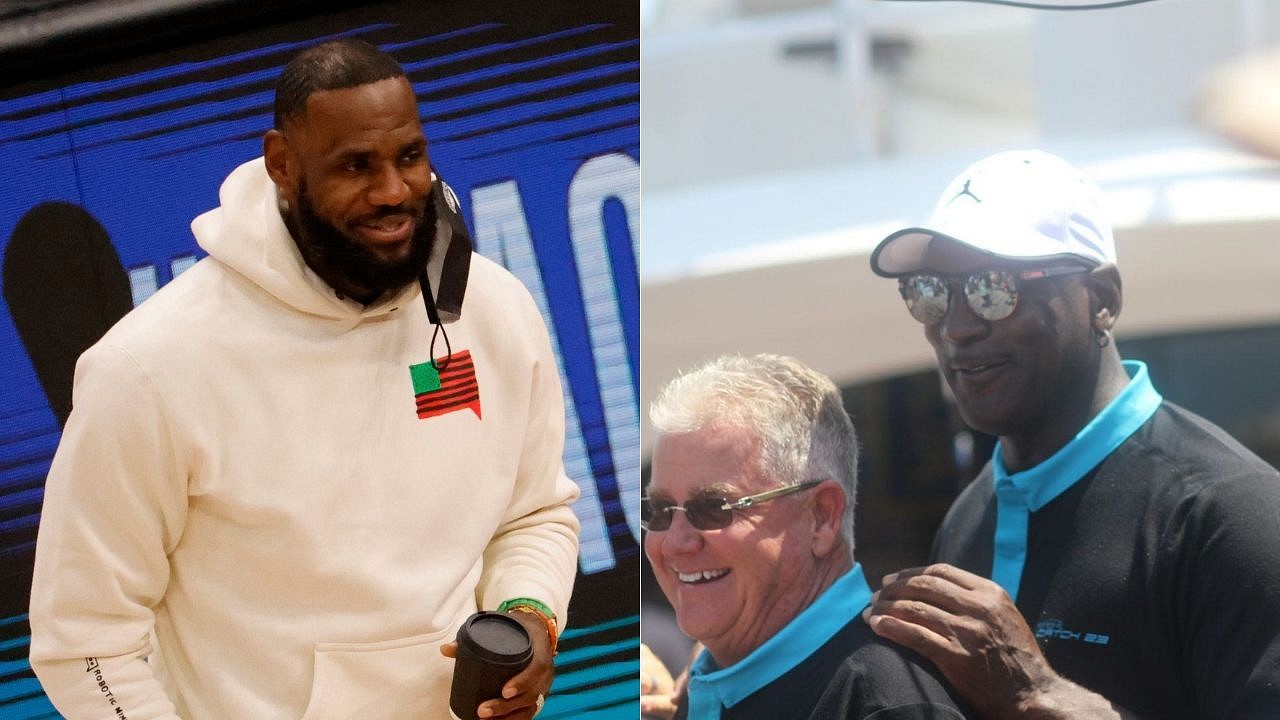 LeBron James reveals his thoughts on the Air Jordan 11 Concords through a recent post on Twitter.
The NBA community has always been very closely related to sneaker culture. Some of the most sought-after shoes in the history of mankind were originally made to be sported on the court. So, it makes sense that a large portion of NBA players today are huge sneakerheads. And while he may not reveal it too often, LeBron James is very much a part of this group.
The King is well known for spending millions of dollars on his body per year. But very little is known about how much he may spend on sneakers. However, given his status, many assume it could be some seriously large sums of money as well.
Among the many iconic sneakers in the history of kicks, stands the Jordan 11 Concords. As the name suggests, these were once worn by Michael Jordan and were one of the best ever sneakers created by the Jordan brand.
Recently, a fan put out a tweet, claiming that these legendary pair of kicks are top-3 all time. And when he saw the post, LeBron James decided to jump in with his own opinion as well.
Also Read: Lakers star invests on a new $32 million, 17000 square foot Bel-Air mansion
"FACTS!!!": LeBron James emphatically approves of the Concord Air Jordan 11s 
LeBron James has been one of the more active NBA players on social media in recent weeks. His posts have ranged from controversial opinions on social issues to praising the performances of fellow players, whenever they have a noteworthy night.
Despite all this though, when a fan tweeted about the Jordan 11's Concord colorway, he probably never expected the King to reply to his tweet.
Top 3 sneaker all time https://t.co/I0wvWRk0gV

— Meel (@djmeel) May 8, 2021
It is hard to argue with both of these individuals' opinions. After all, the sneaker is one of the sleekest looking ever, and the comfort is just as incredible as it looks. There is a reason why MJ called the model one of his favorite ever pair of Jordan's after all.
Also Read: Ayesha Curry gushes about the Warriors legend's humility despite breaking record after record this year
---