"Andrew Wiggins was Overrated": Charles Barkley Blames Shaquille O'Neal's Brilliance for Warriors' Star's Early Decline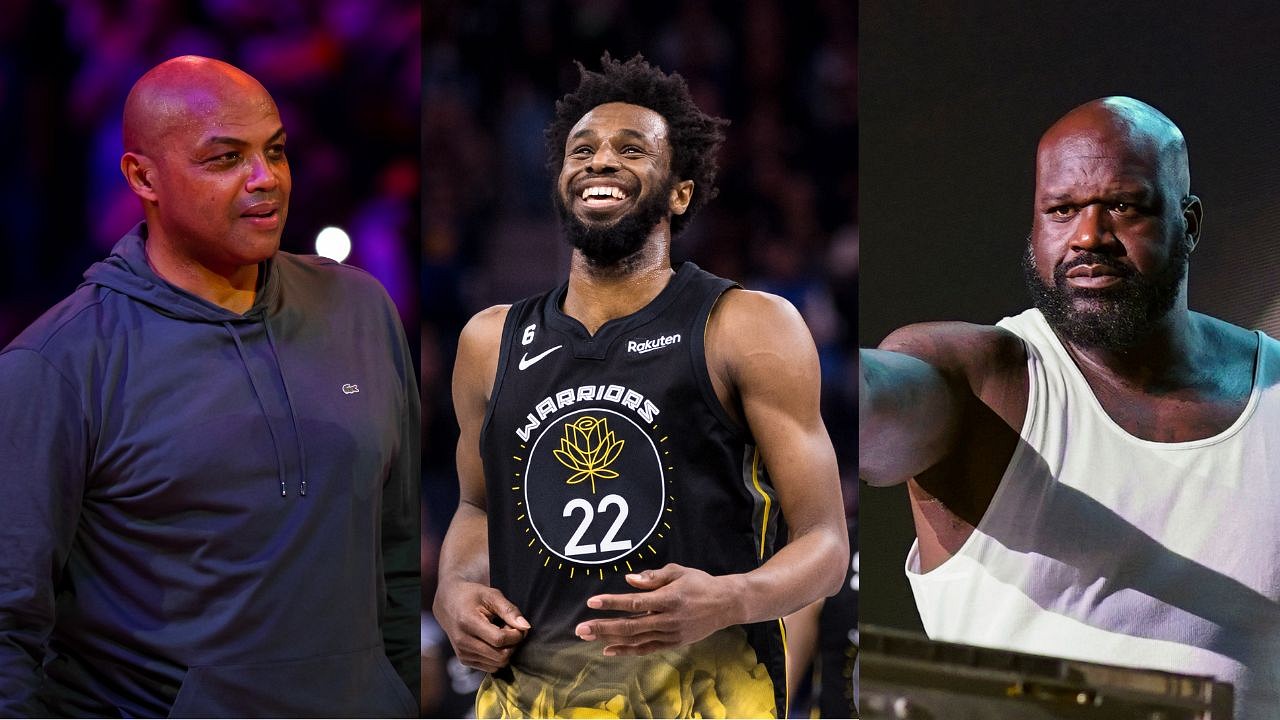 Andrew Wiggins is one of the most interesting players in the NBA. A former first-overall pick, the Canadian international has not the career trajectory one would expect from the same. Despite being an amazing talent, Wiggins was unable to live up to expectations and was considered by many to be overrated.
One person in particular who levied heavy criticism on Wiggins was Sir Charles Barkley. The Round Mound of Rebound has made it clear on several occasions that the former Jayhawk had failed to impress. However, he believes that it is not entirely his fault.
Following his trade to the Golden State Warriors, Barkley congratulated Wiggins, claiming the Dubs were a great fit for him. Simply because he would not have to be the best player on the team. Something Chuck believed would allow him to let go of the "overrated" tag. A tag he claims was placed on the "Maple Jordan" because of guys like Shaquille O'Neal.
Charles Barkley claims Shaquille O'Neal and Hakeem Olajuwon are the reason why Andrew Wiggins was overrated
In 2020, the Minnesota Timberwolves traded Andrew Wiggins to the Golden State Warriors. A move that many thought was a major downgrade, considering he was pretty much a replacement for Kevin Durant.
However, one NBA legend, Charles Barkley strongly believed that Wiggins had moved to a great situation. According to him, the only reason why the general consensus was that it was a bad move was that he was overrated. After all, the man did not look like a former 1st overall pick.
Even then, the Chuckster defended the Canadian international. Going so far as to state that it was due to players like Shaquille O'Neal and Hakeem Olajuwon that expectations for Andrew were so high.
"He got overrated because he was the No.1 pick in the draft. And this is a great situation where you are like the fourth or fifth-best player on the team. But, when you're No.1, you're expected to be a franchise player. So he kinda really got screwed by that situation. But, now the trade is gonna turn out fantastic for him. He was overrated, he was supposed to be Shaq, Hakeem, and guys like that. Unfortunately, he's not that guy. But, this is a great landing spot for him."
A fair assessment from Sir Charles to say the least. Andrew was definitely overrated, but his move to Golden State turned out perfect. After all, he is now an NBA Champion.
Wiggins was an integral part of the Golden State Warriors 2022 championship success
Many believed that the Andrew Wiggins to Golden State trade was one that would not amount to much. Fast forward two years later, and Wiggins has proven the haters wrong. The forward had a superb 2021-2022 season with the Dubs, making it to the All-Star team and winning an NBA Championship.
Drafted 1st overall out of Kansas in 2014, 2014-15 #KiaROY, 2021-22 NBA All-Star and now NBA CHAMPION in Year 8… Andrew Wiggins! #NBA75 pic.twitter.com/1KIyZUe47z

— NBA (@NBA) June 17, 2022
A well-deserved championship victory. Wiggins was a crucial player both on offense and defense, and it's safe to say that Charles Barkley was right when he said this would be a great move.
---
Share this article